Today I'm sharing the final stop in my updated rental home tour. (Are you super stoked I'm finally done, or have you enjoyed this??)
It's our back yard & back porch, and it's the feature that makes living in the suburbs enjoyable for me.  (I would prefer one of the extremes – living either in the city or in the real country.)
Our back yard is an little imperfect slice of heaven on earth. We love sitting in our back porch "living room,"  watching the birds, grilling, or enjoying thunderstorms. In fact, as I write this, I'm sitting on the porch with the rain pouring down, watching the birds flit around the bird feeders.
Back Porch
I need to get updated photos of our back porch, but since I am out of town, for now this will have to do.  It looks mostly the same, though that grill in the back right has been removed.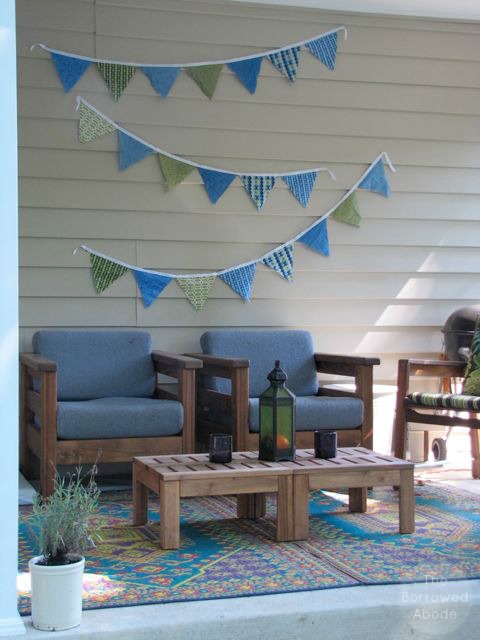 Back Porch Details & Projects:
Outdoor rugs (fair trade & eco-friendly) from Gaiam
Tables – Ikea
Chairs – This End Up via Craigslist ($5 each!)
Bunting – DIY with tutorial here
Back Yard
During the first two summers I put a little effort into setting up the back porch seating area.  Then last summer I focused on making the actual yard more inviting.  We moved our fire pit to the far back, and hung a hammock.  After adding some flowers and extra lighting, we were able to enjoy many evenings with friends around the fire.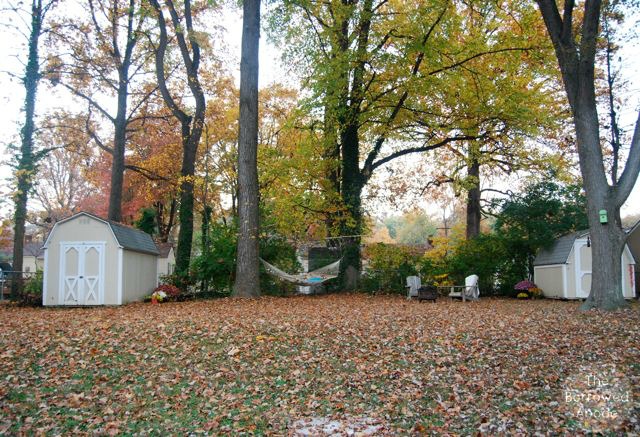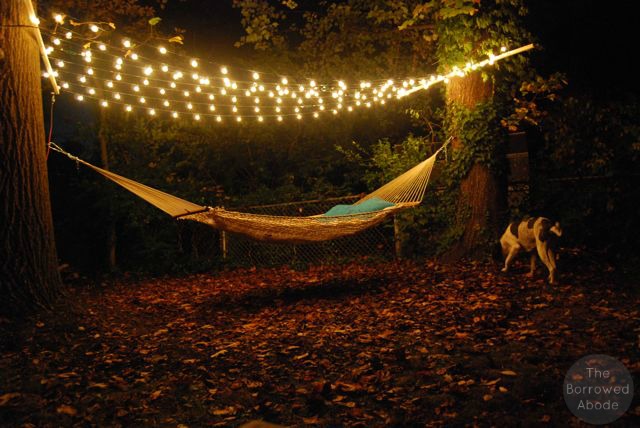 Back Yard Details:
Gardening Projects:
Thanks for joining me over the last few weeks on this rental home tour.  It feels good to get this updated, like a bit of long-overdue housekeeping has been completed.
In case you missed it, here are the other parts of the Updated Rental House Tour: