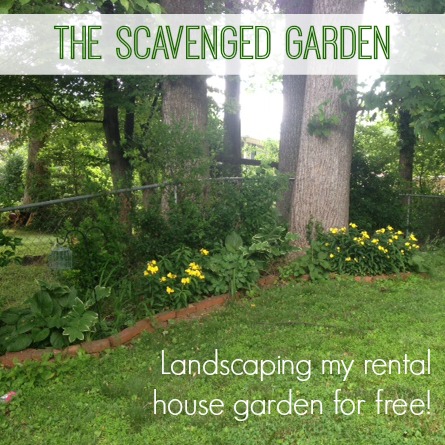 This weekend I set out to do a tiny gardening project, but it quickly got carried away – in a good way!  What started out as me venturing to a house to dig up a few daffodil bulbs ended in my slowly driving home with the trunk of my station wagon open, trees spilling out the back of it.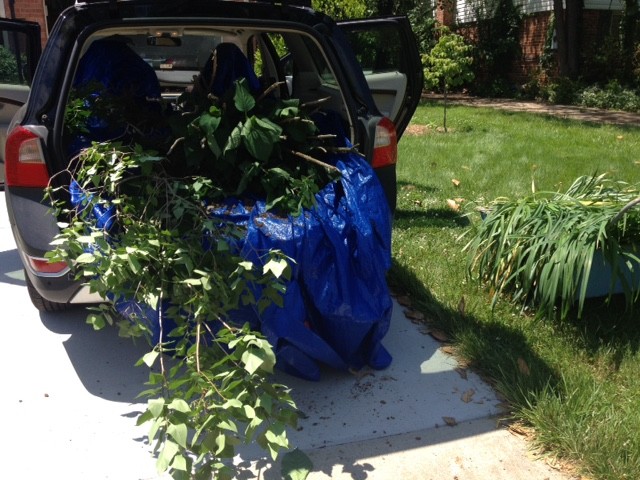 But let's back up a little.
My town of Vienna, VA is only 30 minutes from downtown Washington, DC and somehow maintains a small-town, local feel though it's surrounded by the sprawling suburbs.    For decades our neighborhood was comprised of small brick 1950's ranch houses, including the one we rent.  I think ours is about 1500 sq ft.  But over the 5 years we have lived here things have changed dramatically.  One by one, the ranches are being bulldozed, and large two or three-story homes are built in their places.
It's because Vienna is a fabulous town, especially if you're raising a family.  I should tell you all about it some other time. But I digress.
As a renter, I don't like to spend a lot of money on landscaping, even though we have no plans of moving anytime soon.   During our first summer in this home, I created this garden out of bricks I found on the property and plant cuttings from my MIL's garden.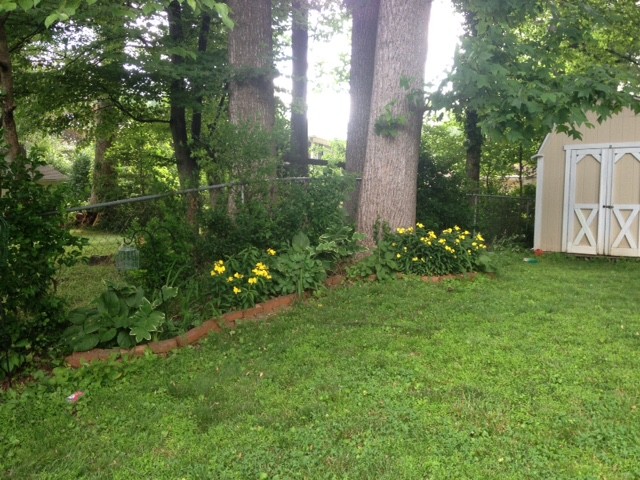 Lately I've wanted to create a "scavenged" landscape by collecting plants from houses that were about to be bulldozed. This weekend our friends got permission from a builder to scavenge the house next door to them, and I popped over to "just get a few daffodil bulbs."
Did you ever read The Secret Garden as a child? I did, and I loved the idea of discovering and uncovering (literally) an old, overgrown garden.  I found the concept so magical.
As we set about digging up hundreds of daffodils, we started to realize this was the equivalent of the Secret Garden in a way. What was once a very ornate and landscaped garden was now overgrown almost beyond hope.
An old trellis arch led into an area that was surrounded by gnarly old rose bushes that are barely visible under all the honeysuckle and weeds.  (Those rose bushes will be saved when the house is bulldozed, and I'm so glad the builder realized the charm in protecting them!)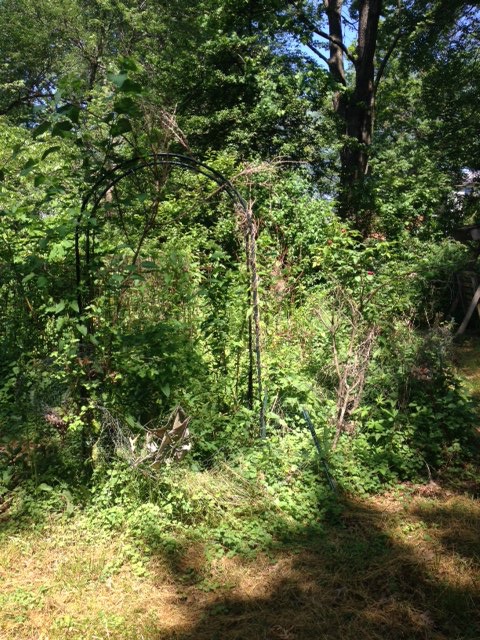 Anyhow, I could talk about the magic and history I imagined forever, but let's get to the point.  While I was digging up a wheelbarrow-full of old Lilies, I realized there were two healthy hydrangea bushes.  My friend and I were able to dig them up and each take one.
Then I noticed there were old lilac bushes – and yep, you guessed it – we dug them up, 4 in total.  Here's my share of the lilacs: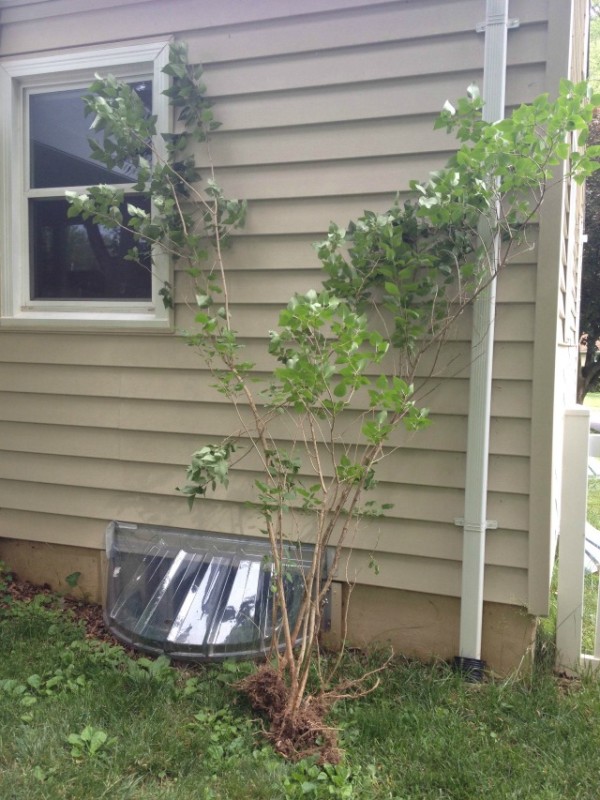 Two and a half hours later we were dividing the haul and loading my half into my wagon. Fortunately I had brought a large tarp, which protected my car from the dirt
and also helped to hold the plants in as I slowly drove the two miles home with my trunk partially open.
After Ryan and I unloaded the car I realized that I had bitten off more than I could chew.  However!  I'm going to work at planting the lilies and daffodils over the next week.  They're safely living in moist dirt and tubs for now.
I can't begin to calculate how much this many plants would cost at a nursery.  My body is aching and I have a feeling tomorrow will be even worse, but I'm pretty excited about the arm workout I got saving these plants, and the free landscaping my rented home is about to get!