Southwestern style is hot right now, and what better way to bring that trend into your apartment than with throw pillows? It's much safer (not to mention cheaper!) to pull trending themes into your space with small accessories rather than with large furniture or rugs that require a huge commitment.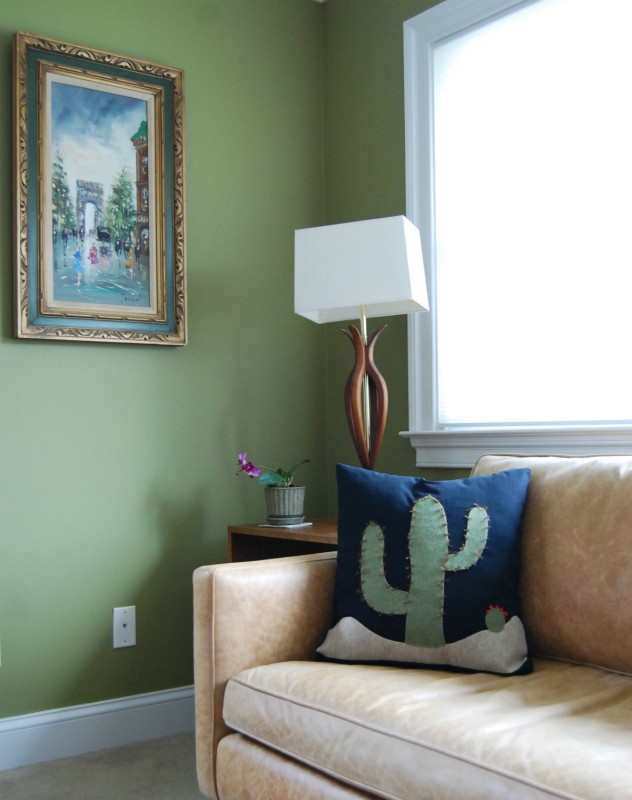 Even if you don't have a sewing machine, you can save money by making your own decorative throw pillows. I whipped up this cool cactus pillow cover in less than an hour so that I could add a southwest vibe to my living room.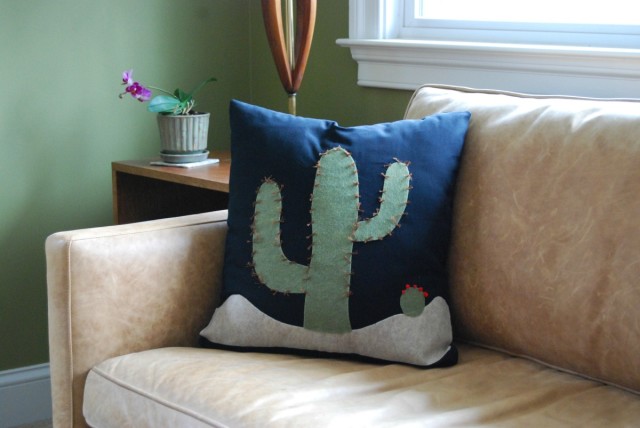 Supplies Needed:
Solid Color Pillow Cover (mine is from Ikea)
Iron
Iron-On Adhesive (I use Heat'n Bond Ultra Hold)
Craft Felt or Fabric (for the applique)
Scissors
Embroidery Floss
Embroidery Needle
Want to see how I did it?  Continue reading my full tutorial over at the ForRent.com blog!