So far on the rental home tour we've covered two of the basement rooms:  the guest-room-turned-Janery-studio and the family room.
There are a few other spaces left to cover:  the workroom, the bathroom, and the random nook that from which these rooms stem. It's a little bizarre, so I made a floor plan (not quite to scale) to show you the layout: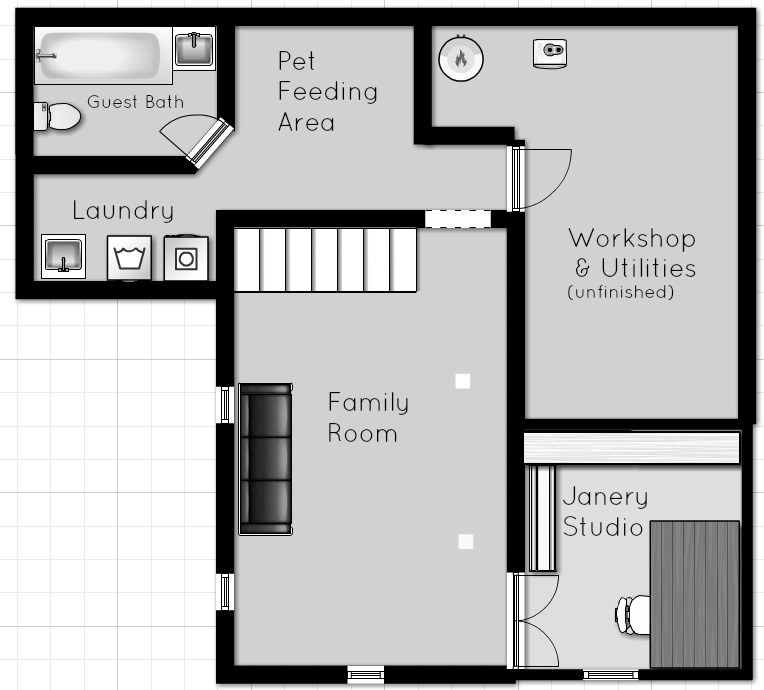 The space has some quirks to its layout, but it also provides a ton of function.  My least favorite spot is the laundry area, because it's even smaller than it appears in my not-measured floor plan, but as a renter I won't complain. I'm just happy to have laundry in my own home.
Guest Bath
The second full bath comes complete with a whirlpool tub. So awesome. This room won't be truly decorated until I run out of other projects in this abode, but it looks good enough for now, thanks to the tile work and all new fixtures.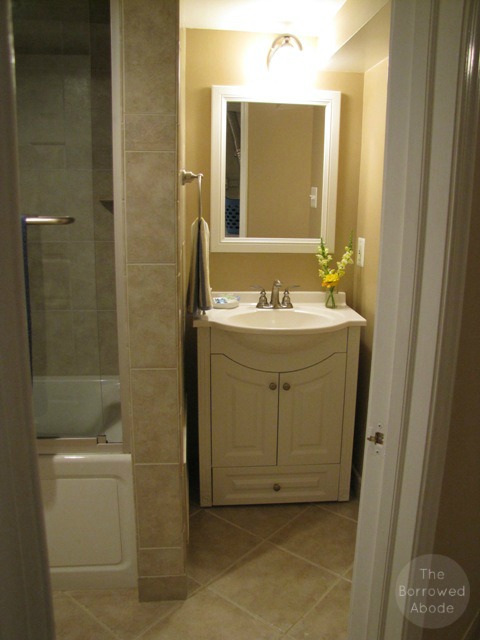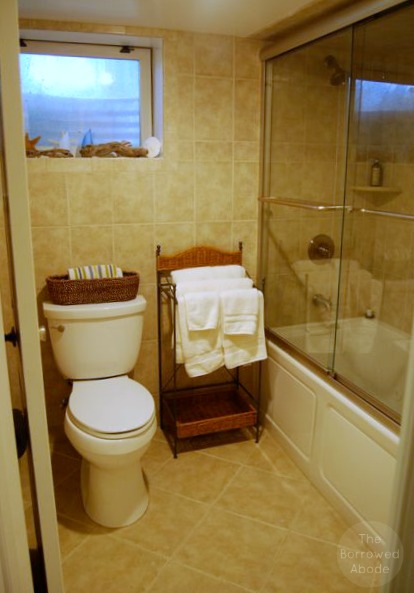 Bathroom Projects & Sources:
Towel rack: stolen from my mom
Towels:  Bed Bath & Beyond
Shells & Driftwood in window: Various beaches
Laundry Nook
Our laundry area is the most cramped space in the house.  After living with it for three years I have decided that, if we owned the house, I'd move the laundry over to the "Pet Feeding Area" because that slightly larger nook would allow me to make a really nice laundry space.
I may tackle this space in the coming fall or winter.  I do have some ideas for slightly more functional storage, and perhaps making the nook prettier.
For now, though, a galvanized metal tub holds rags (we don't use paper towels, so we need plenty of rags) and the cleaning solutions and "dog towels" are also on the shelf.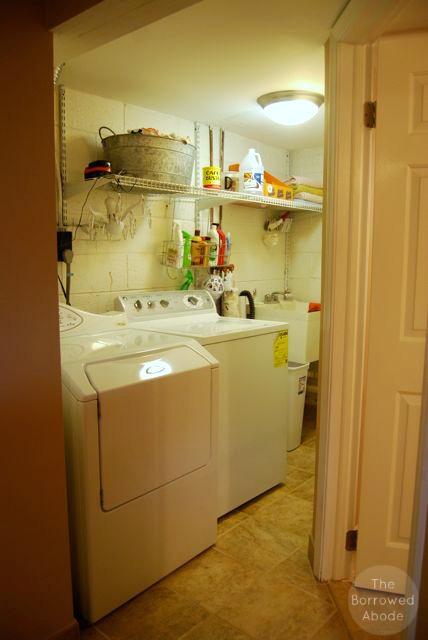 Pet Feeding Station
In the odd little nook between the TV room and the guest bath, I created a pet feeding station, complete with a pet pharmacy. Eager to create even more function for the space, I then built a work table that does double duty as kitty litter camouflage.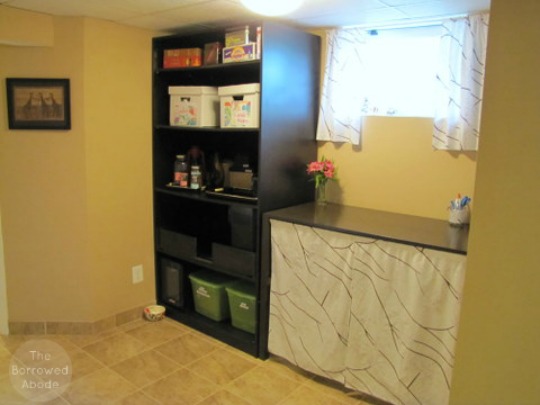 Workshop & Storage Space

We also have a great storage room / workshop in our basement. In addition to providing storage for our camping gear, paint supplies, tools, and extra decor, there's plenty of work space left over for my carpentry projects.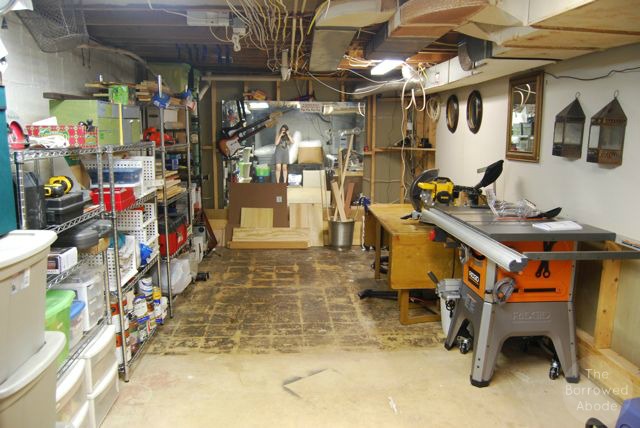 You can find a more detailed video tour and explanation of our first round of organizing here.
In case you missed it, here are the other parts of the Updated Rental House Tour: