Basement

The finished basement practically doubles the size of our otherwise small ranch home, with a spare bedroom, a second full bath, a workshop, a laundry corner, and a family room. It also proves that we have more space than we have time to decorate.
We would like to really decorate the family room, but other projects keep kicking that to the bottom of the to-do list.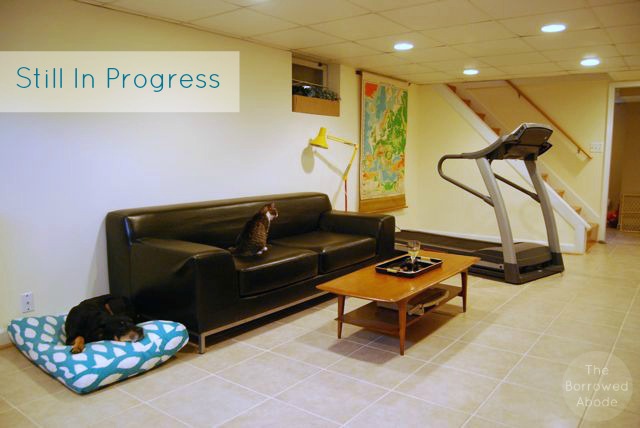 You may notice a few things have changed since I last shared this space.  The biggest change is that  my sewing table has moved into my studio, freeing up this corner of the basement.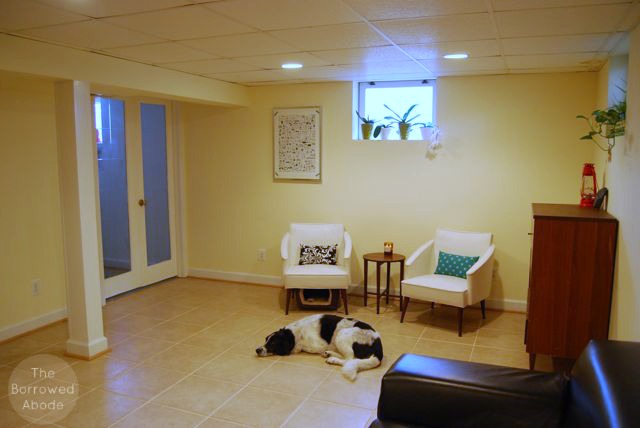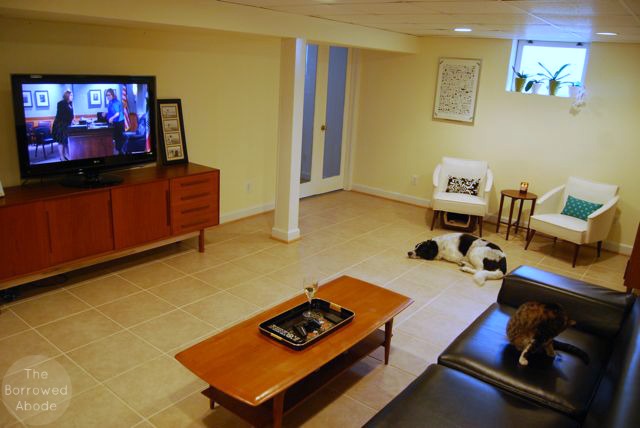 Family Room Details & Sources:
Vintage map, tiny round table, vintage floor lamp (top photo) – Just L Modern Vintage
White club chairs – flea market
Pillows & Dog Bed – Janery
Dresser – side of the road
TV Console – consignment shop
Coffee Table – yard sale
Sofa – Ikea; Cover by ComfortWorks
Black & White Wall Art – Things That Are Awesome by Funnelcloud Studio
Pets – various streets in Richmond, VA