Three weeks ago today my mom passed away. I haven't been inspired to share this on the blog, or anywhere for that matter.  But at some point you have to share and move on, and I thought maybe by sharing this here, it would help others who are preparing to encounter a similar situation.  I really wanted to know what to expect.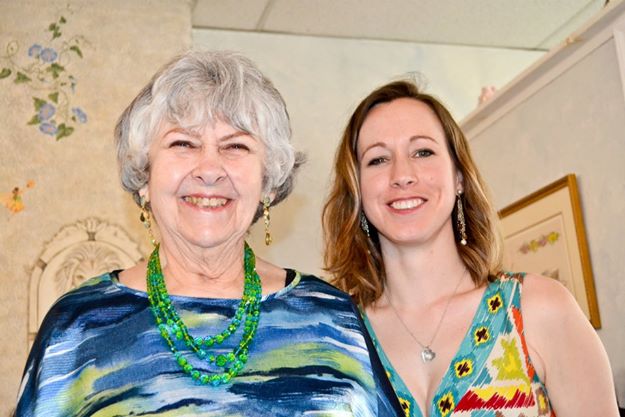 My mom had been moving around the house with the help of the walker up until the Saturday night before she passed.  She was battling end stage Multiple Myeloma, a blood cancer that shows up as lesions in the bones.  Thanks to side effects of one of the last chemos she tried, she also was severely anemic because her body had stopped producing new red blood cells. Finally, she was also in kidney failure caused by the Multiple Myeloma, and that's what ultimately took her life.
So on Saturday night my mom went to bed and didn't get out of bed again.  When the hospice nurse woke her up to check her on Sunday, my mom was fairly incoherent from the end stage of kidney failure.  We talked to her, but she didn't speak again.  She did convey a little with facial expressions.
When Ryan and I left for home on Sunday, it was clear that my mom wouldn't be getting out of bed or talking and being herself again.  At that point my only wish was that she pass quickly and easily, because she never wanted to be stuck like a vegetable in bed.
We drove back to Delaware on Monday after work, and spent some time talking to my mom and holding her hand that night before going to bed.  At this point she was in a deep sleep and there was no response.
On Tuesday morning I awoke before the sun came up because the baby was kicking me more than ever before.  I lay in bed for a while, unable to sleep.  Finally I went downstairs, and my dad and I went in to sit with my mom.  She appeared to be gasping for breath, but was completely out of it.  We got my brother, who had also spent the night.  I took her hand in mine and said good morning, and with the three of us there beside her, she took one more breath and was gone.
I had read a lot about what to expect when someone passes at home, and many people believe that a dying person will wait for her loved ones to be present. I now wonder if that is really possible.
So that's what's been going on with me.  I am truly thankful that my mom didn't get stuck in bed for more than 2 days, and I am also thankful that Ryan and I did spend almost every weekend of the last 4 months with her.  While you'd always like more time with someone, at least we had that time.
I think the saddest thing is knowing that she almost lived long enough to meet the baby, and she wanted to meet her so, so much.
For awesome updates & exclusive discounts on Janery pet beds, please sign up for my newsletter!