Last week I pulled this out of my garden: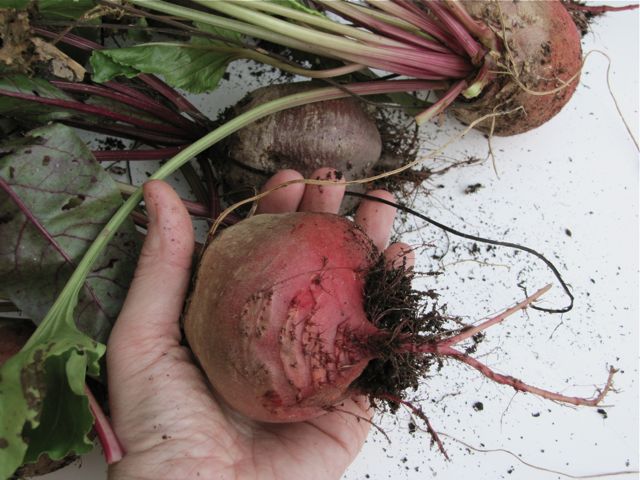 Beets! Lots of beets!
In the spring I had planted 'microgreens.'  Well when I forgot to pick them, and they grew bigger, I realized they looked like beet plants.  So I left them.
Sure enough, they turned into real beet plants.  I guess 'microgreens' are really just veggies that you harvest the leaves off of before they get bigger than 2 inches long or something.  Seems silly, if you ask me.
Anyway, I was pleasantly surprised to see that I accidentally successfully grew beets!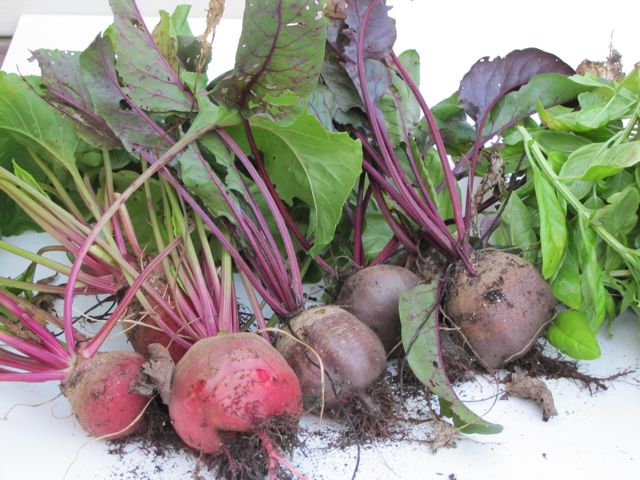 We cooked them up and had a fantastic salad for dinner.  Some were dark red, others were golden. It was really freakin' exciting to know that I grew the beets.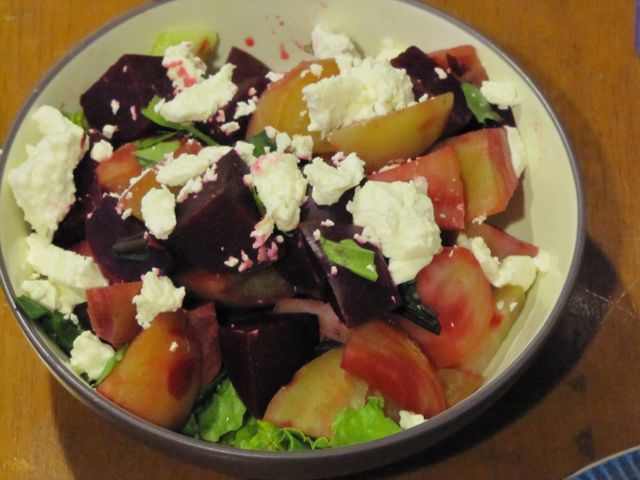 As for the tomatoes that I finally planted in July (or whenever) – well they're still not ripe.  In fact they're the size of green golf balls.  So I may not get any of them this year.  But at least with all this rain I haven't ever had to water my garden this summer!
Speaking of rain, is anyone else knee-deep in water?  (Literally OR figuratively?)  I love rainy weather so I'm happy, but it's starting to be a bit absurd.  And my poor dog is going to die of a heart attack if there's one more thunderstorm.