Ryan and I drove north for Memorial Day weekend, leaving Maple in New Jersey with my in-laws, then continuing north to New Hampshire.
We stayed two nights, which meant we essentially drove two days for one day of vacation, but we have so much fun on our route to and from Littleton. We've got coffee shops and cafes to stop at every 2 or so hours.
But to understand why we took this trip, you have to hop back in time.
October, 2014:
Last October, Ryan and I had planned another road trip to Littleton. We wanted to buy a dresser for Maple's nursery from Just L, our favorite mid-century furniture store. When my mom passed away just a day before our trip was supposed to start, we had a quick conversation about what to do. My mom had adamantly stated that there would be no funeral or service, so we had a choice. Go on the trip, and get a few raised eyebrows, or sit around the house being sad with my dad. We chose to travel, and we brought my dad along with us.
It was an unconventional thing to do for sure, but it was right for us.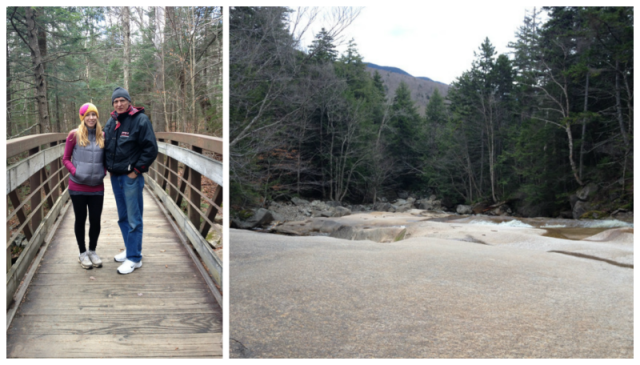 We hiked the White Mountains and found a little peace in nature. We made fires and s'mores in the log cabin. We showed my dad around town and took him to the Mount Washington Hotel.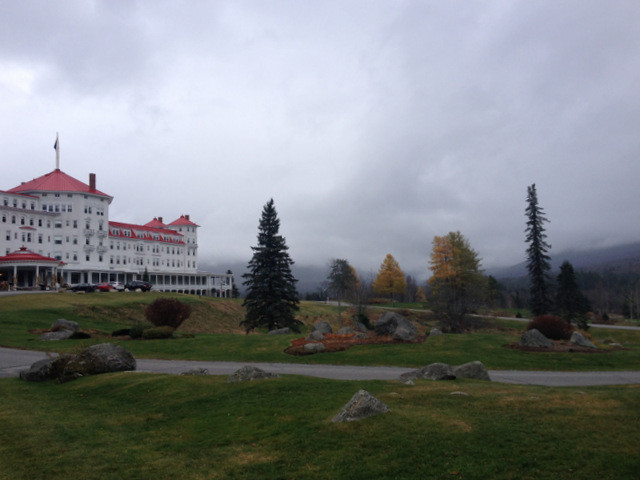 Gorgeous, even in the gloom of late fall.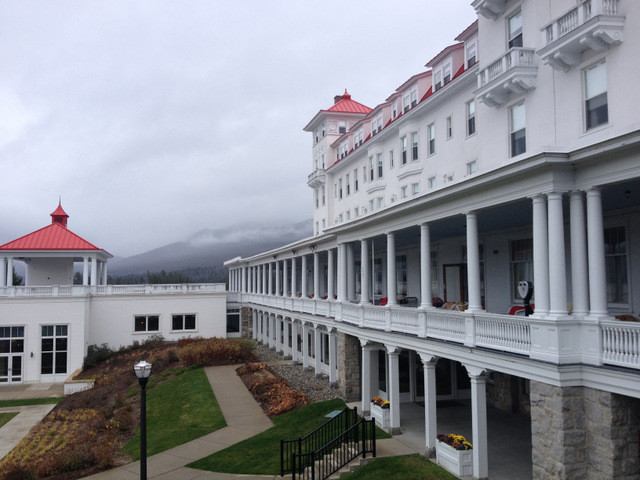 We met the Republican candidates for the upcoming election in the local diner. We were photographed awkwardly by photographers while talking to the candidate who was the former president of our company. My extremely liberal dad gleefully told the candidates he was rooting for their opponents. I think that was the highlight of the trip for him. . . But I digress.
We bought a gorgeous dresser at Just L, but we couldn't fit it in the car with three adult passengers. We hoped to return before Maple's arrival, but my back nerve pain was so bad that we couldn't go back in time.
May 2015:
This Memorial Day Weekend turned out to be perfect time for our first baby-free trip! On Saturday morning Ryan and I left her in New Jersey and hit the road. I was a wreck for the first few hours, worried that Maple would be super stressed without me and my MIL wouldn't get any sleep.
Spoiler alert: The only one stressed was me.
I'll be honest – the part of the trip I was most excited about was the sleeping part. No baby to wake me up! I spoiled it for myself, though, because I couldn't fall asleep at night due to my excitement about the prospect of sleep. And when I did sleep, I kept waking up. Whoops!
Ryan and I had an awesome time, and found that two nights away was just the right length. A lot of things didn't go according to plan.
It was cold the first night, so we went to Wal-Mart (the only place that was open) for sweatshirts. The only sweatshirts in the entire store said "Vermont." We were in New Hampshire. We bought them anyway.
The next morning we awoke to beautiful weather, and didn't need the out-of-state sweatshirts. As we left the motel for a late breakfast, Ryan gestured to the otherwise empty parking lot and said
"See all those people? Those are the ones traveling with little kids." Ha!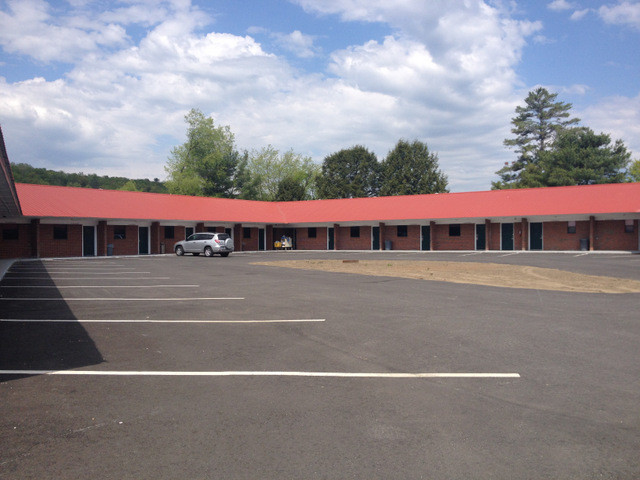 When we arrived at the Omni Mount Washington for a planned afternoon of cocktails and lounging in rocking chairs on their back porch, admiring the views and relaxing, we were turned away at the gate. Along with every other car that arrived.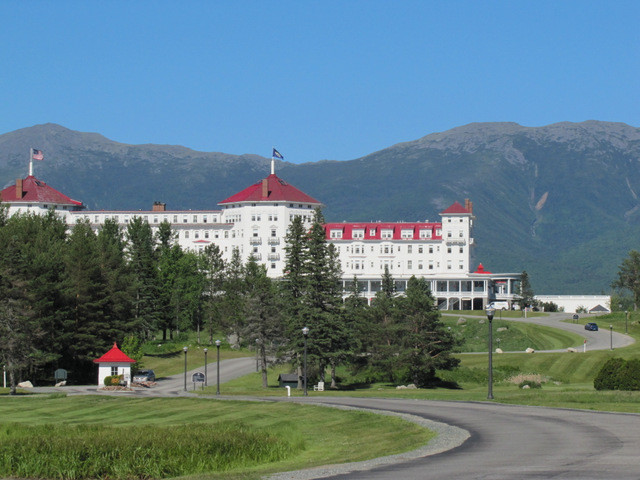 It turns out that a group had rented the entire resort for the entire weekend. So we hiked instead.
And we were turned away at the gate of the first hike we attempted, because it was closing. But we found a better trail and did 4 good miles.
That was probably a lot better than lounging, eating, and drinking – because we did that in the evening at our belated Mother's Day dinner at the Inn at Sugar Hill. We had enjoyed the 4-course meal here on our honeymoon and enjoyed it again.
There was, of course, some shopping, and most important of all – we picked up the dresser! At 6 feet long, it just barely fit in the back of my station wagon, and I joked to Ryan that maybe I needed a minivan. Not for babies, but for furniture! 🙂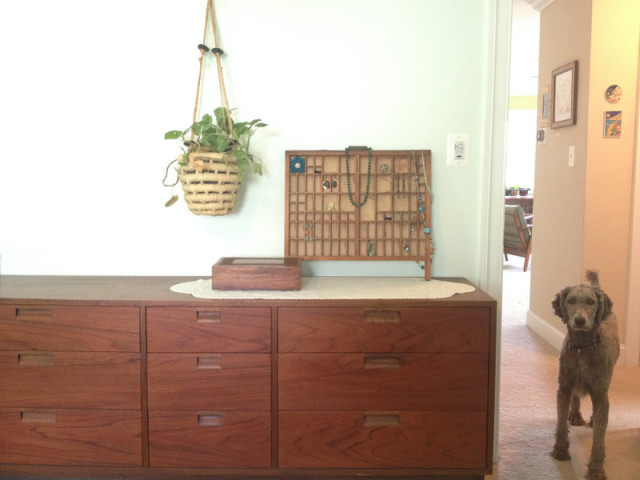 Monday's drive back to Maple in New Jersey was good – just like the trip North, during the trip south we appeared to be driving against traffic. Maybe New England is a good Memorial Day destination, when everyone else is heading to the beach?
The time alone to just converse like an adult with Ryan was refreshing , and bringing home the dresser was exciting, but I'll be honest:
The best part of the trip was when we arrived back in Jersey, and I got to spend all night being woken up by my hungry baby.
Life is funny that way.