My Janery Sewing Studio is finally . . . wait for it. . . finished!  Just in time for me to enter it in the Creating with the Stars contest at East Coast Creative.  So exciting!!

And you know what? I feel like this is my best propaganda yet to convince you that, when you rent, you can still customize a space to make it suit your needs and look awesome. And it feels so good to look at the room and know that I transformed it from a totally blank slate.
Because this is the space where I let loose my creativity, I wanted to keep the decor relatively simple.  Enter the pure white and gold theme, and lots of white space on the walls.
Before I talk details, first let me give you a quick visual tour of the 10 x 10 room.  We'll start at the French doors and circle the room.
Looking through the open doors, it's hard to believe the room was ever boring and empty like this: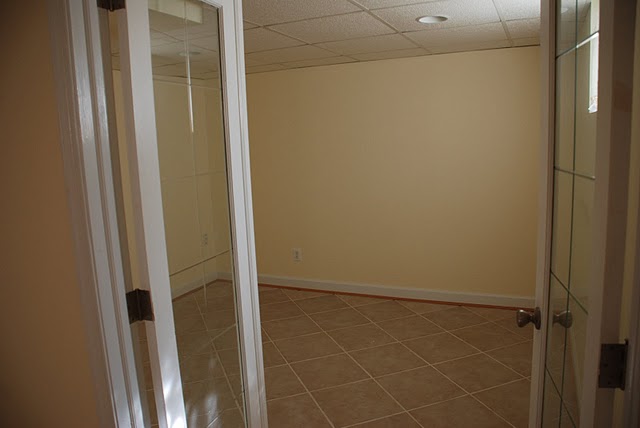 Now it is so awesome I can barely contain myself!!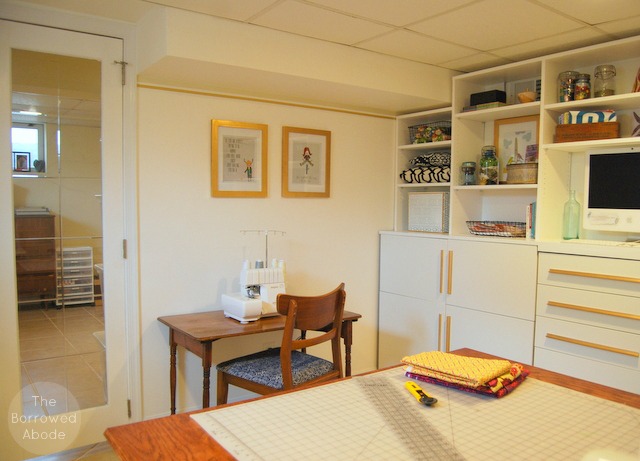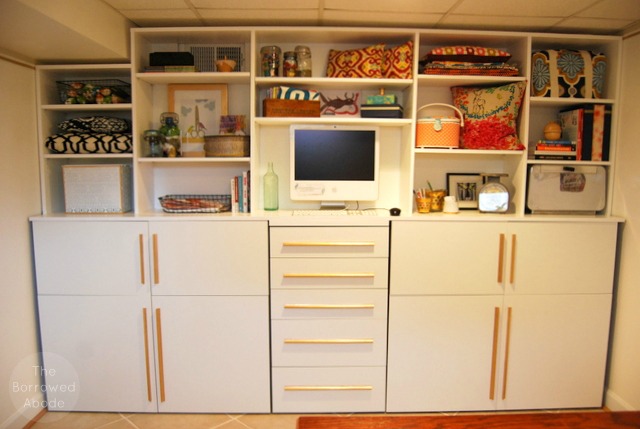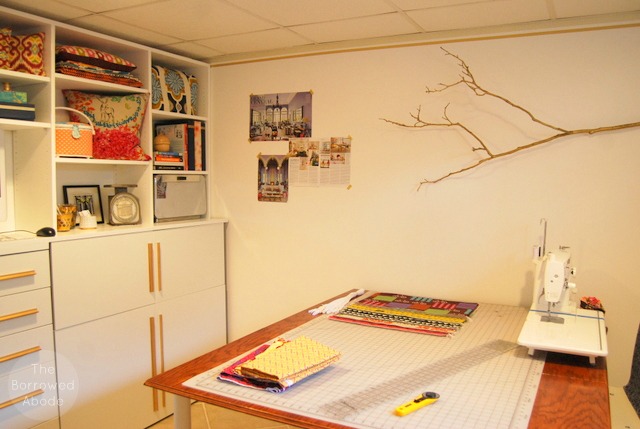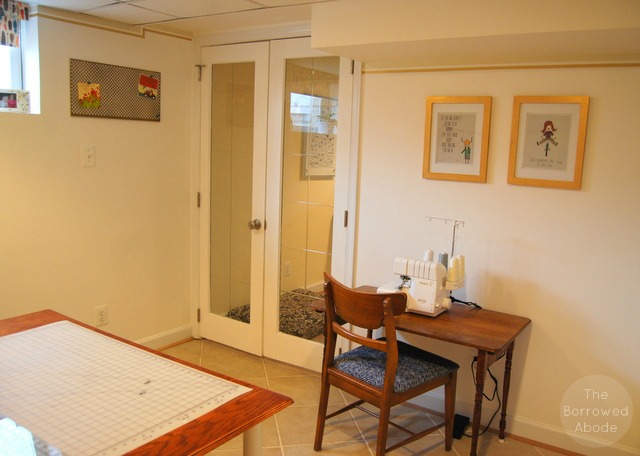 Now, just in case you're new here, I'd like to show you all the projects I did to transform the space.
1. For my serger corner, I found an antique sewing table and chair in my parents' basement, and recovered the chair.  I painted the artwork frames with gold leaf paint.