Art on the Avenue happened again this weekend, and I have to say that all my hard work creating products for Janery over the last month paid off.  So did the planning, strategizing, and process improvement that Ryan helped me with – because for once I had the sewing finished and the cars packed prior to midnight the night before.
It was such a relief to wake up and head to the show early Saturday morning with a good night's sleep under my belt.
For every show I review my photos from the last, and try to improve my booth setup. It's come a long way from my first show two years ago, but there's still improvements I'd like to make.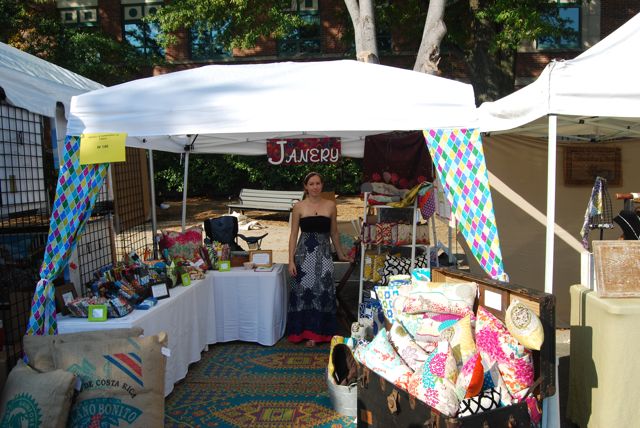 The show itself went great – though the weather was surprisingly sticky, at 90 degrees and humid!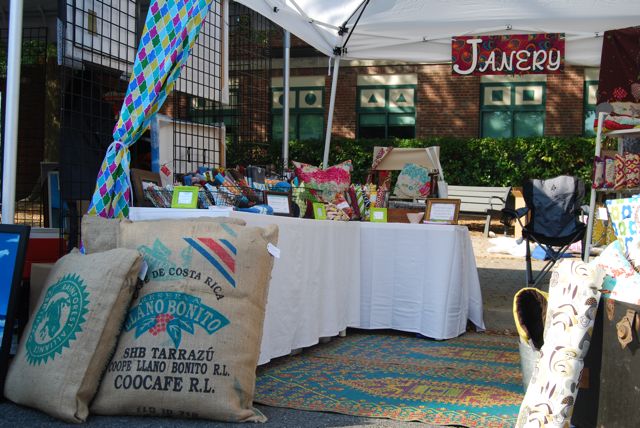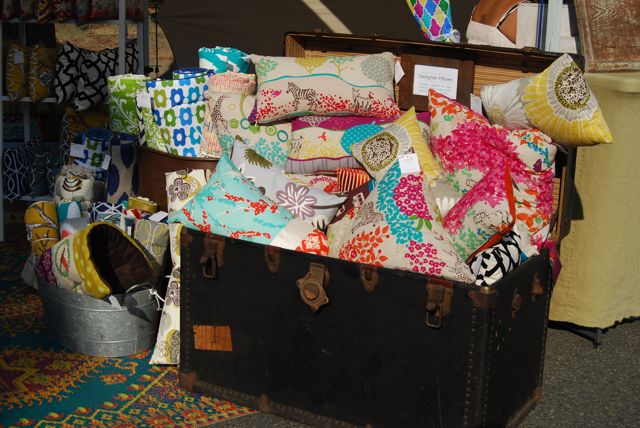 I always enjoy talking to the customers who stop into the booth, whether they buy anything or not.  I love to observe which of my items customers favor over others – it helps me plan where to focus my energy in the future.  But the best part was that this time a lot of customers from last year stopped by my booth and told me how much they were still loving whatever items they purchased from me before.  That really rocked.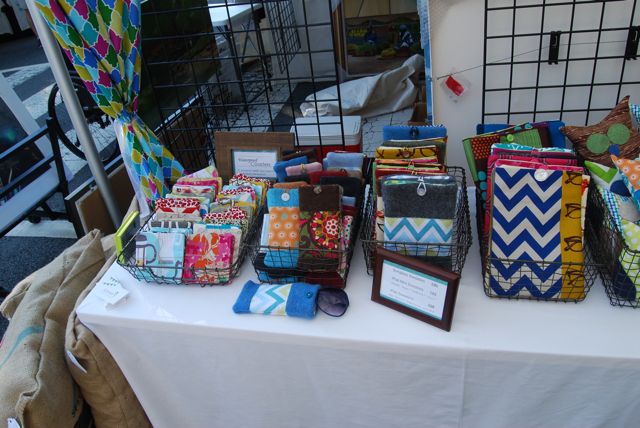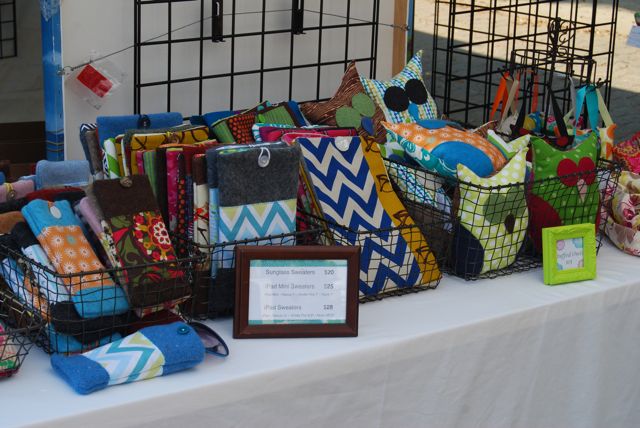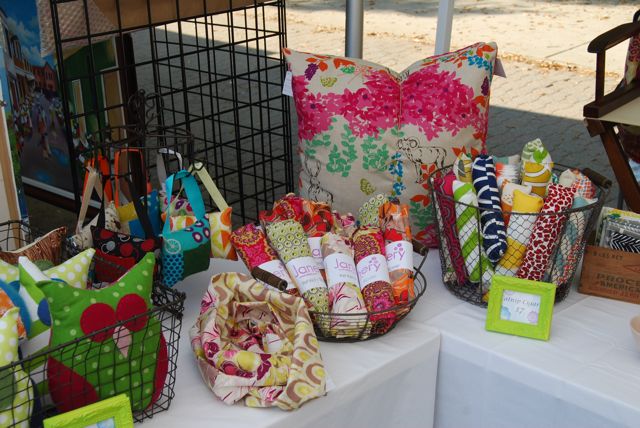 When it was over, Rachel, Ryan, and I met up for dinner with some seriously awesome local DIY bloggers – Wendy and Alex from Old Town Home.  These guys are awesome, and they do DIY right.  In hindsight, maybe it wasn't the best timing for hanging out with them in person, as Rachel and I were sweaty and exhausted from the show.  So hopefully we weren't completely awkward.
Oh, speaking of awkward – my friends Engin and Toya of New Family Naturals made a video of me in the booth.  And boy, was that a good learning experience. . . I felt so shy and awkward that I totally looked at my sewing project the whole time rather than at the camera.  Whoops.
Sunday was spent cleaning up, organizing, and photographing products. And let me tell you: I was loving how my sewing studio shelves looked once I'd put away all my leftover merchandise!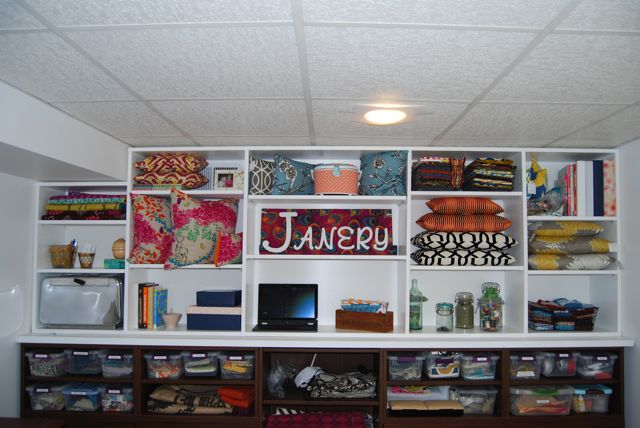 For those of you navigating the craft fair circuit, maybe for the first time, later this week or early next week I'm going to do a post that actually shares real data on how I did compared to last year, and the lessons learned.