As if spending last week in San Diego wasn't enough travel, I came home, packed a suitcase, and headed off for the weekend.
Every summer, Ryan and I try to get away to Virginia Beach for at least one weekend.  It's the easiest beach for us to get to, and we had such a good time on our first two trips that it's become a bit of a tradition.
This summer, though, we decided to do the unthinkable, and head down for Labor Day Weekend so that we could go with two of our best friends.
*cue ominous music*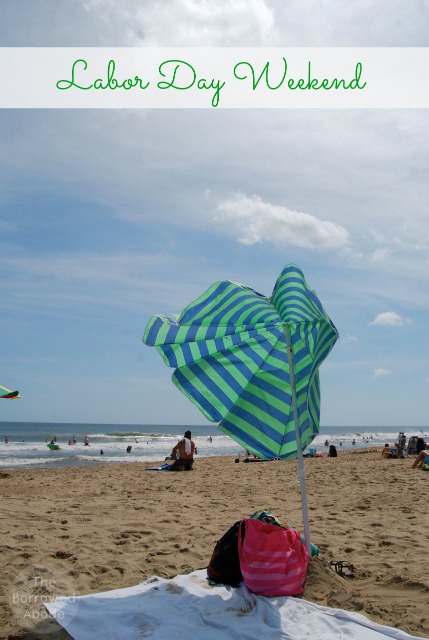 We left at 5:30 am on Saturday – yeah, you read that right – to avoid traffic, because I-95 south from DC is always evil.  It was worth it, because we were able to spend all day Saturday on the (windy) beach.
We had an awesome late lunch/early dinner at 31 Ocean, a tropical seafood restaurant and bar at the Hilton in the middle of the boardwalk.
That night we crashed crazy early, thanks to the early morning, but that was ok because the next morning one of our friends was running in the Rock n Roll Half Marathon.  She went to Afghanistan in January and came back with a new hobby – running in races. 🙂
I expected the race to mean a lot of standing around waiting for her . . . I got a good spot so that I could get a photo of CC, but found myself loving the race and wondering what motivated all these different people to run. 
There was an older man who ran, holding an American flag on a wooden pole, with a photo of a young service member strapped to his back.
There were incredibly inspiring runners – men with severe injuries or missing limbs.  I mean, if they can run 13 miles, then I certainly can run more than the measly mile I put in on the treadmill.  Like this man, with the prosthetic leg: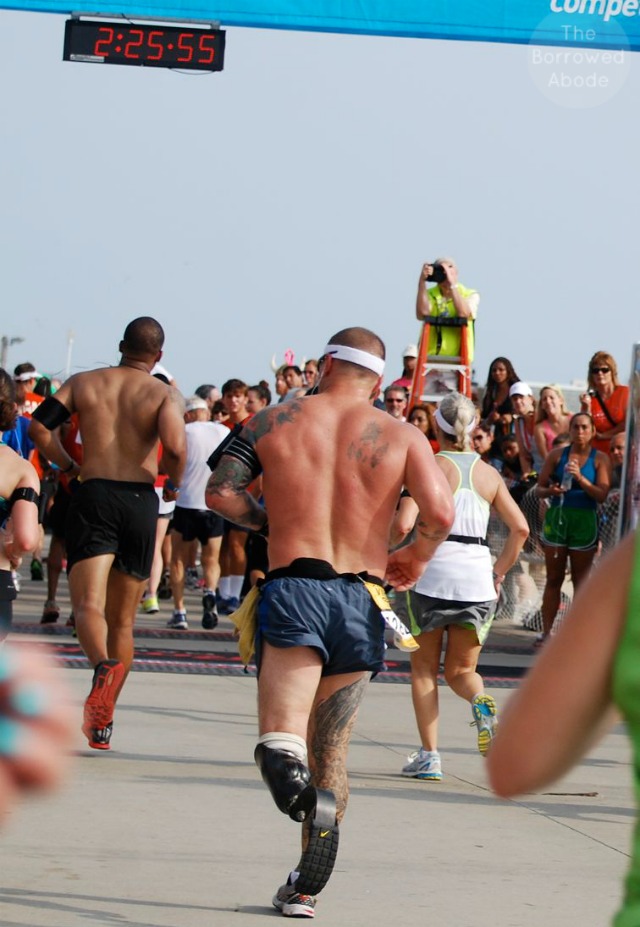 Or this man, with only one leg and two crutches.  He ran 13 miles, people!  THIRTEEN MILES.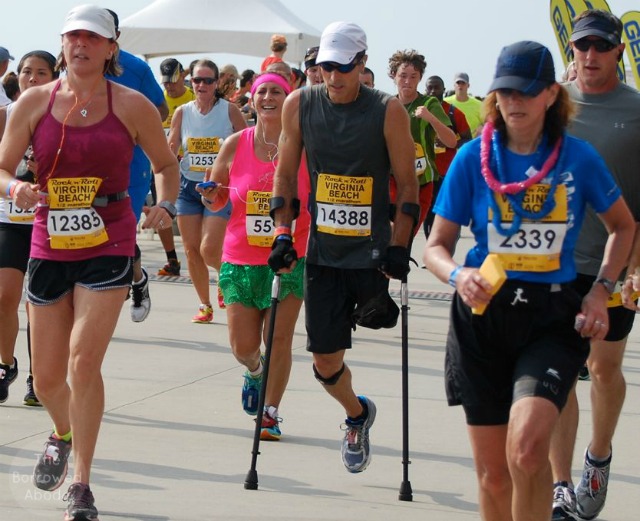 And this couple crossed the finish line holding hands.  They just brought a smile to my face: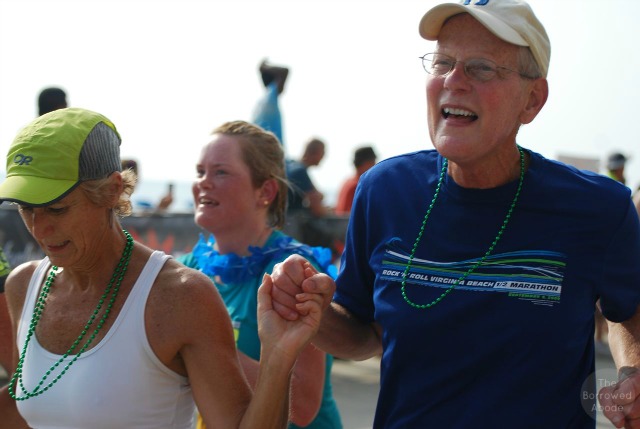 And then my favorite racer came along – just look for the smiling girl in teal: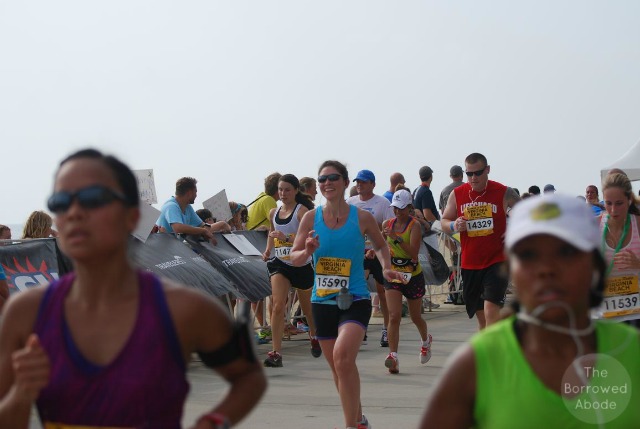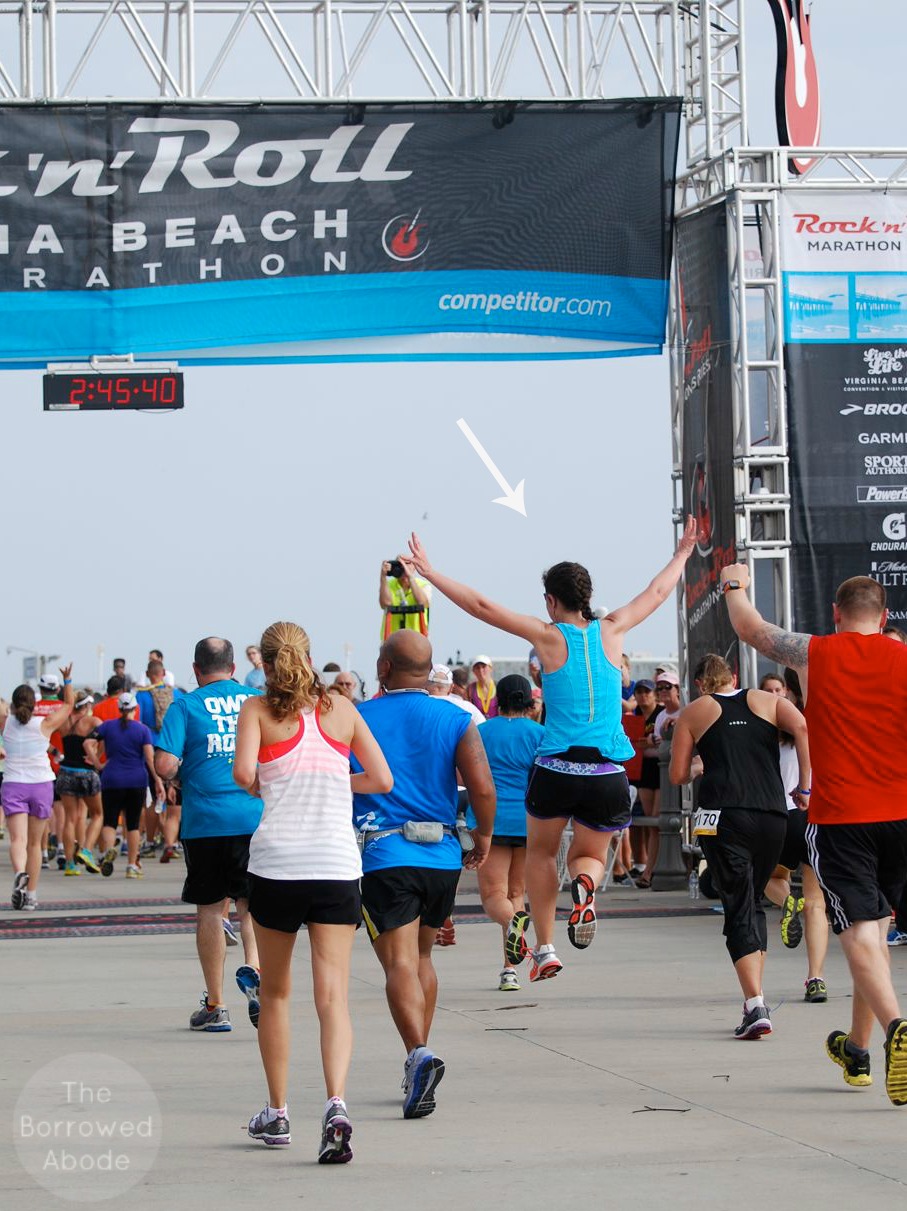 It definitely inspired me to run harder, and when I hammered out 2.5 miles on the treadmill yesterday ( a new record for me), it felt different.  It felt . . . freeing?
Anyway, after the race we enjoyed another beach day, capped with a fabulous four-course meal at our favorite restaurant:  Terrapin.  They even do a wine pairing with each course.  So much fun.
Where to Stay in Virginia Beach:
Virginia Beach used to be a bit rough. .  and a bit grimy, but it's getting better.   The middle of the boardwalk, by the Hilton, is the most crowded stretch of beach all summer long, because the buses and parking all drop off right there.  It's a mixed blessing that newer, nicer hotels are rolling in.  Now the prices do increase as you go up the beach, but in exchange you get nicer, less crowded beach.
We stayed at the Holiday Inn North Beach, around 39th street.  It was clean, the rooms were nice, and they had a good pool and easy beachfront access.  It had lots of activities for kids, so if you have a family it could be a good choice.
If you want to stay at the cheaper hotels in the south part, you can always drive up to the neighborhood area north of 40th St. and find parking and use that part of the beach.  It's always a good bet.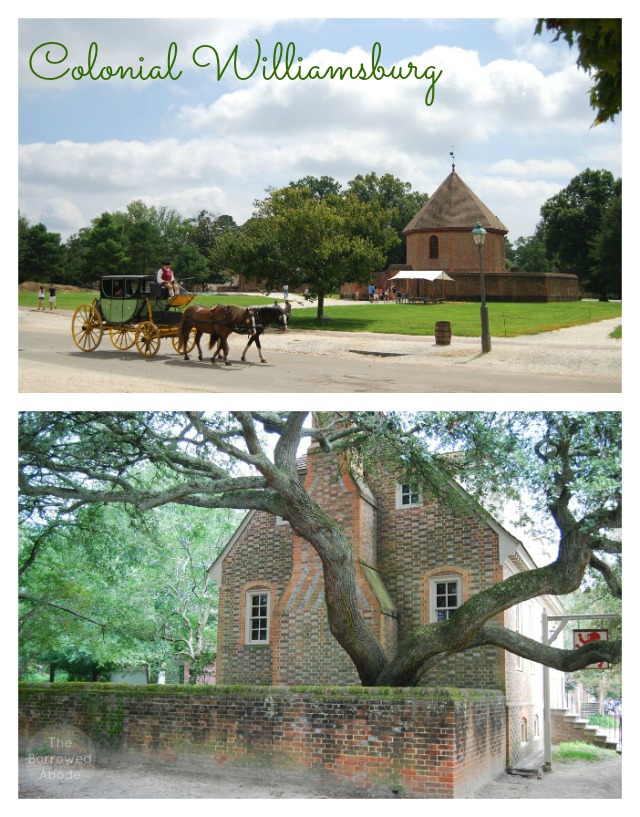 On Monday we left relatively early, and stopped for lunch and a walk in Colonial Williamsburg.  It was crazy hot and humid, but that didn't ruin the magic of the old town.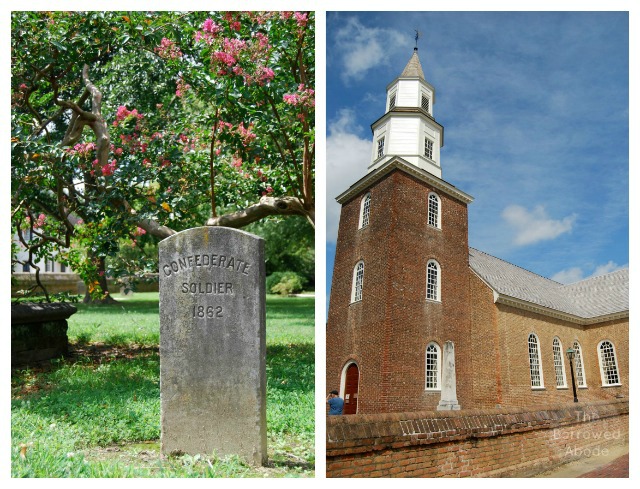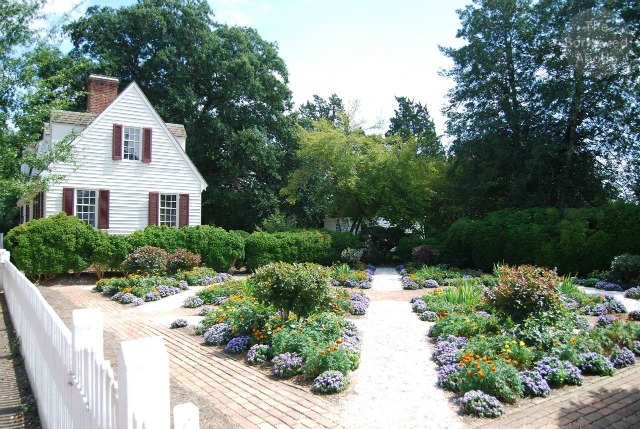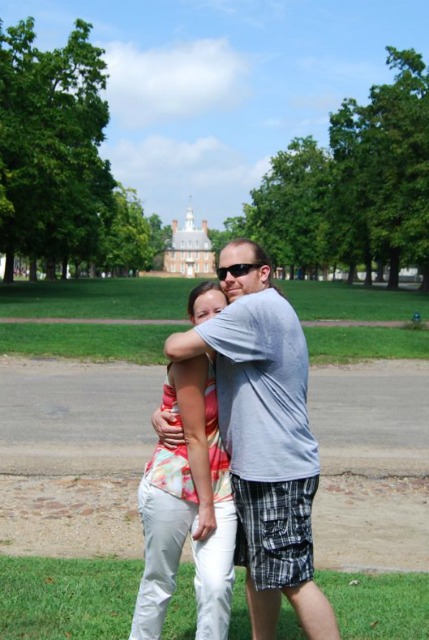 We then proceeded to sit in horrible traffic for the remainder of the day.  But I guess that, like the beach, is kind of a Labor Day Weekend right of passage.
Now that I'm done traveling, we should be able to get back on track with some projects. See you soon!