Well, friends, this past weekend I flew to San Diego for a week of work.  And since I was sharing my sewing studio updates in real time, that means that I don't have any more progress to show you at this time.  In the mean time, though, I've seen some neat stuff in San Diego.
On Sunday my boss and I had lunch in Old Town San Diego before exploring Balboa Park.  I wasn't sure what to expect of the park- she said the architecture was awesome, but I was picturing more of a grassy field kind of park, not this amazing group of buildings and streets with museums and art workshops.
Once in Balboa Park, we parked in the area for the zoo and walked through the art workshop center to get to the rest of the park.  The art workshop was chock full of awesome art vendors, from pottery to jewelry to paintings and even fiber art.  It was all I could do to keep from shopping up a storm!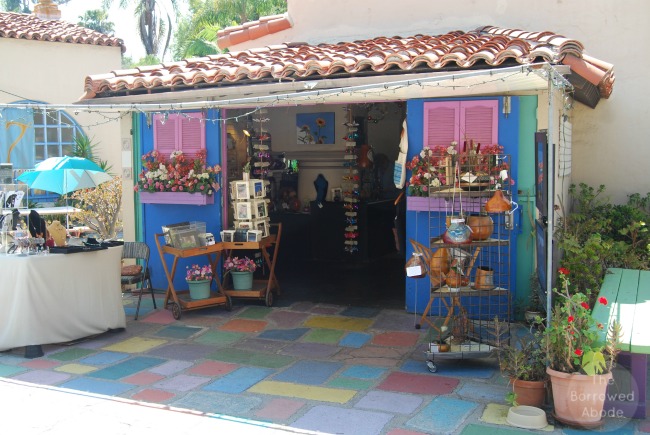 The colorful market reminded me of Santa Fe  architecture. . . not sure what that means, but that's what popped into my mind 🙂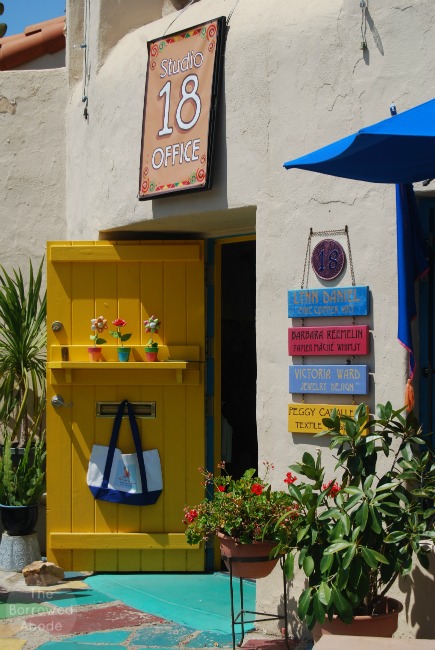 Then we arrived at the main drag of the park.  The buildings were impressive and ornate, but I don't know what the style is called.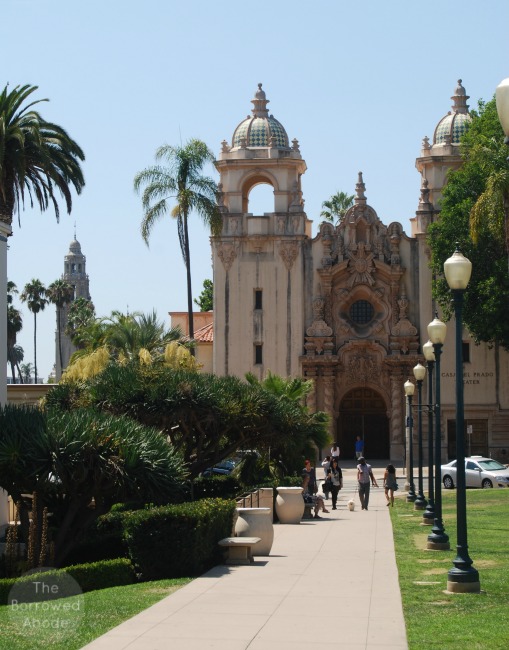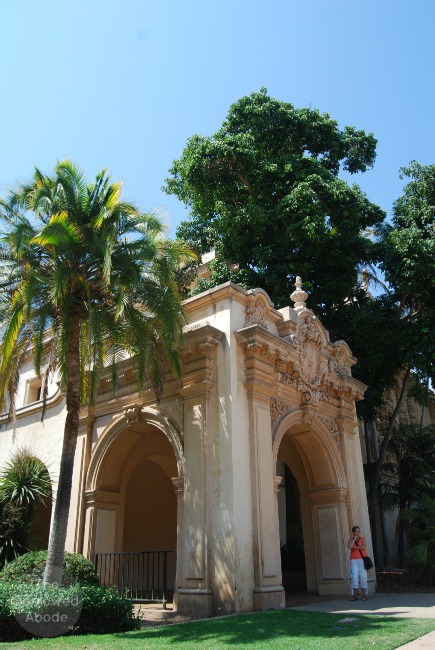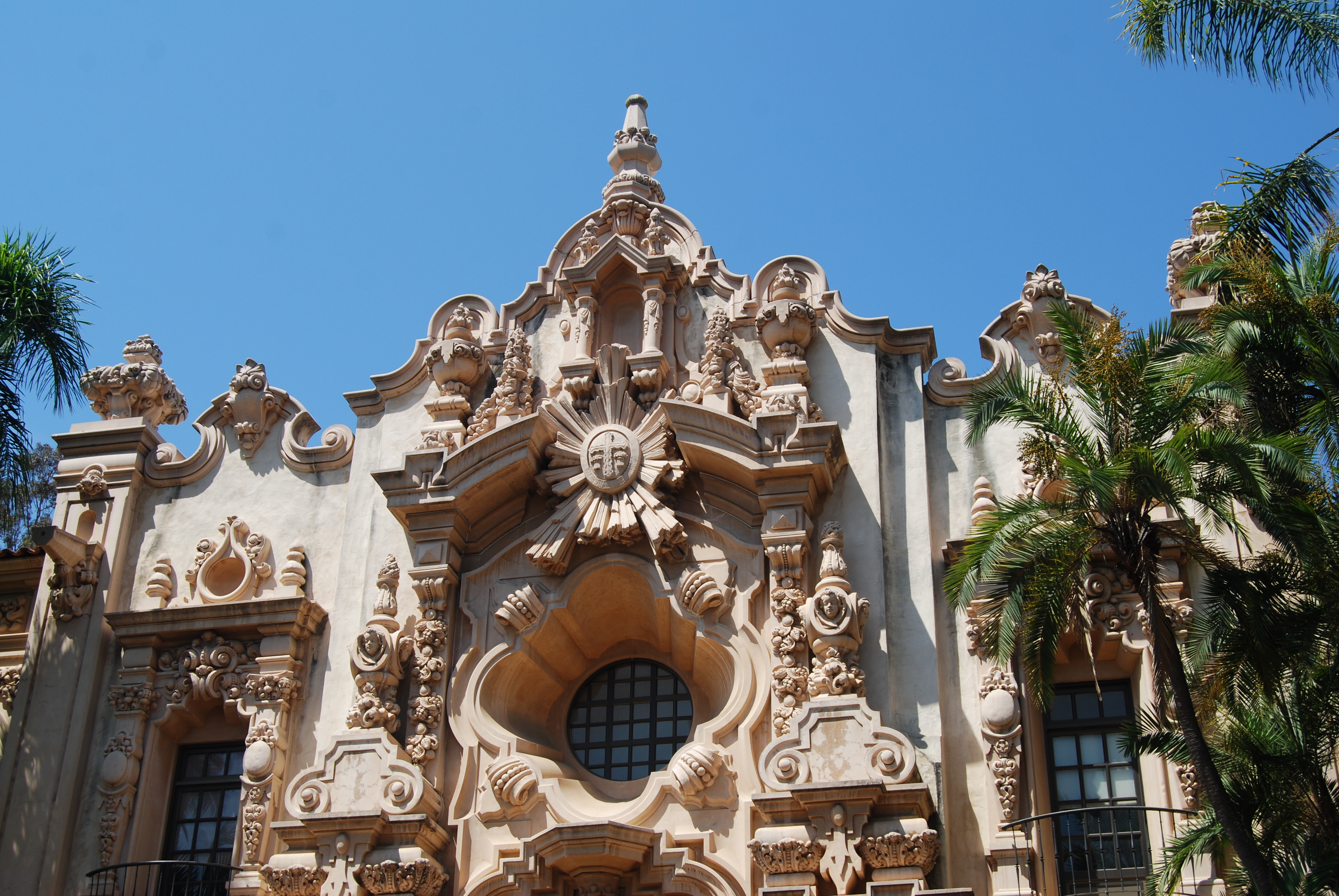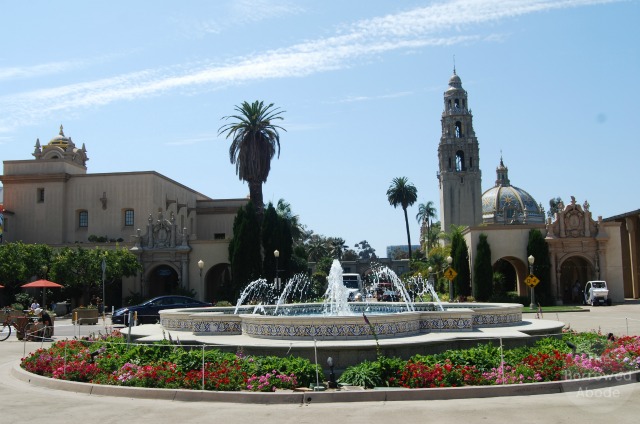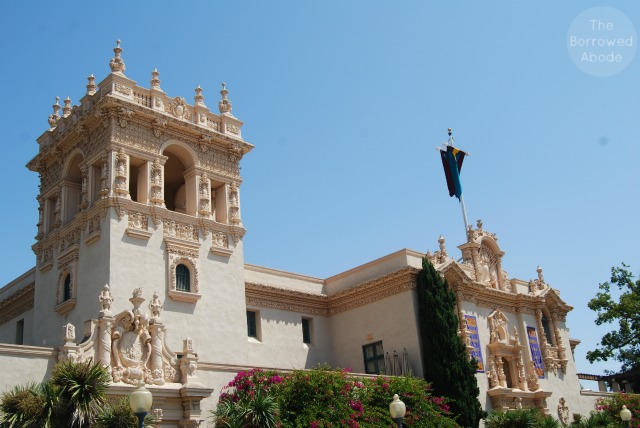 Balboa Park is indeed an impressive place, and both the scenery and the people were interesting to see.  It reminded me of the National Mall back home.  It was nice to have this adventure before starting a week of heavy work.