I travel a lot for work.  Some trips take me to more exciting locales than others, and only some can be shared on this blog.  This week I was in beautiful San Diego for a Navy & Defense conference.  What you see on social media is the fun stuff, but in reality it's a pretty intense week of work.  The days are often 12 hours long, and that's a lot of socializing for this introvert.  I try to really give the small businesses my undivided attention, but it zaps my energy.  By the end I'm like a social zombie.
But there are some perks to this particular trip each year, such as the chance to stay at the beautiful Rancho Bernardo Inn.  I've always wanted to share it on the blog; this time I actually brought my camera to capture a little of the decor and landscaping. 🙂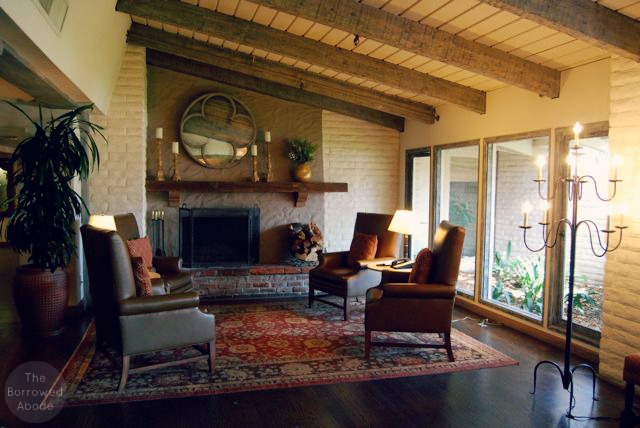 The Inn is comprised of several buildings spread out over the rolling property.  There is fabulous decor in the covered porch/walkway to the other buildings.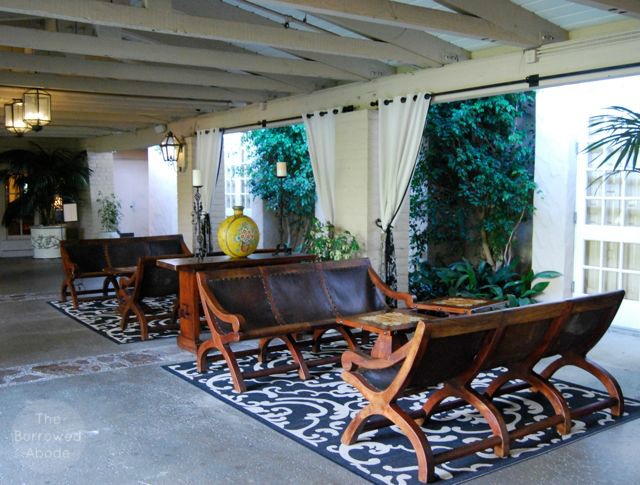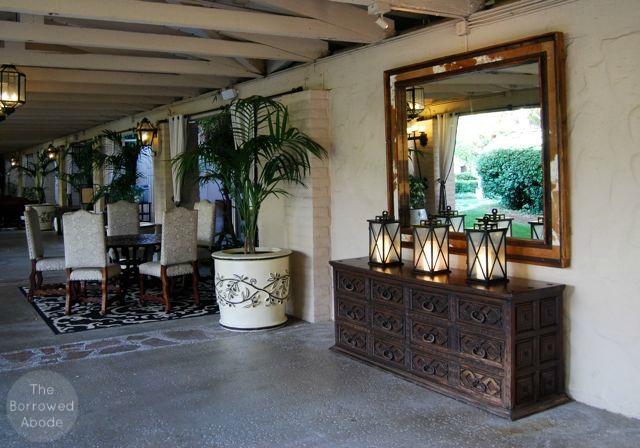 Looking down at my building from a winding path: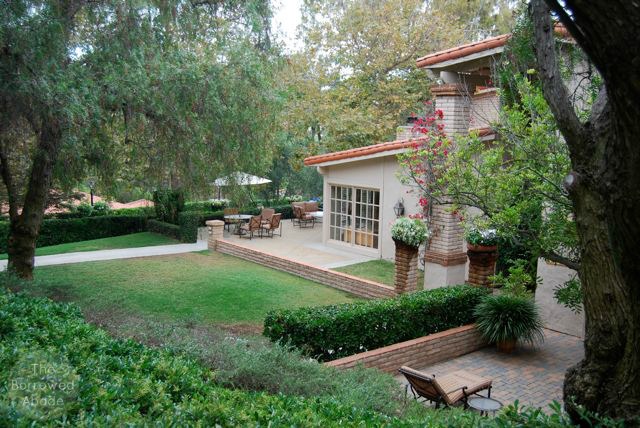 The rooms are actually a bit peculiar, what with the light-up, angled, platform bed – but it is very comfortable and the linens are fab, so who cares, right?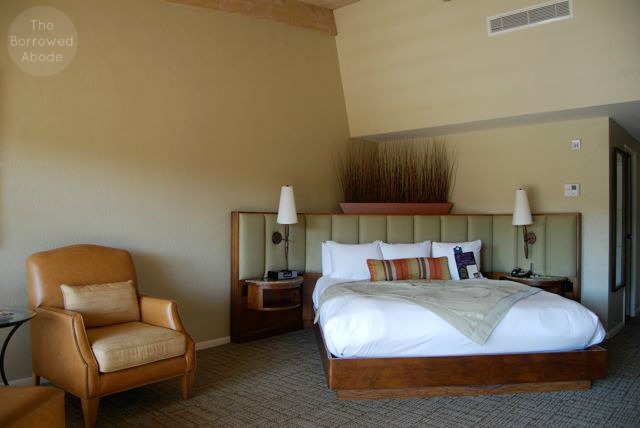 Plus, with all the rooms leading out through shutters onto breezy balconies, I'm not complaining.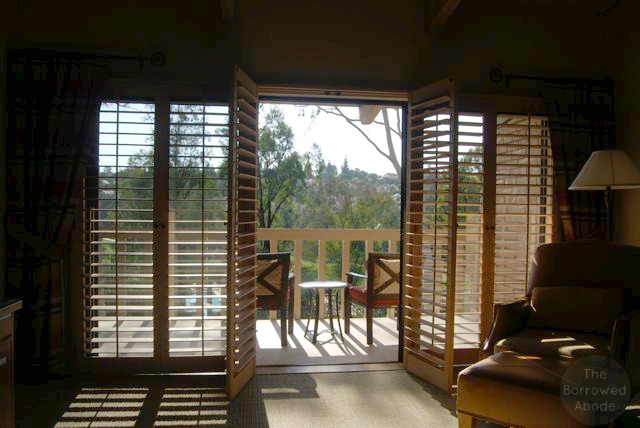 This time my room overlooked the spa and spa pool (one of three at the resort):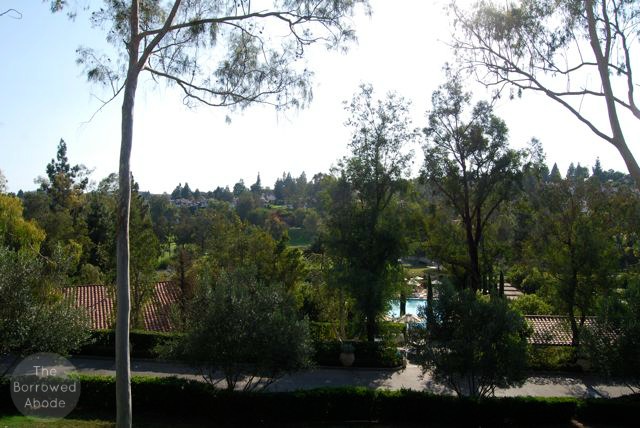 Dinner at the restaurant is held on a beautiful terrace that overlooks the golf course, and only gets more gorgeous as the sun sets.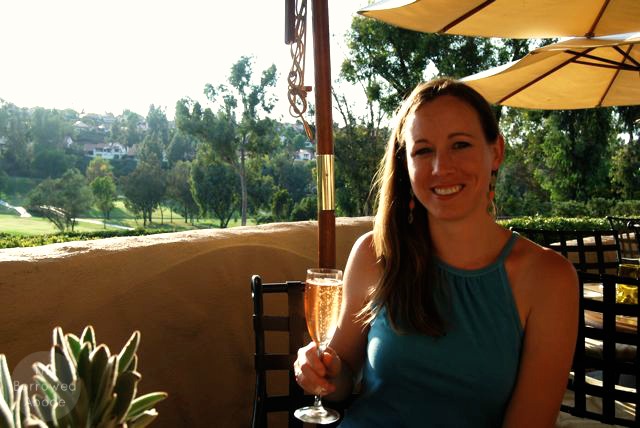 In the evenings they light the fires in the many outdoor fireplaces throughout the property.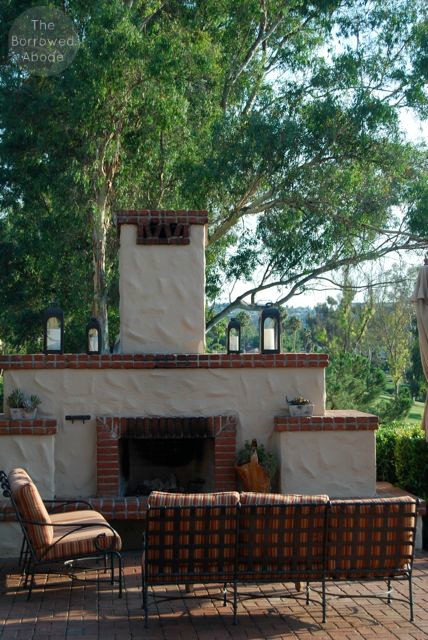 And, at night, the paths come alive with romantic lantern light – my favorite feature of all.  I love how they use the same lanterns consistently through the property – on furniture, along paths, and hanging from trees.  Many trees.  It is truly magical to walk the paths at night.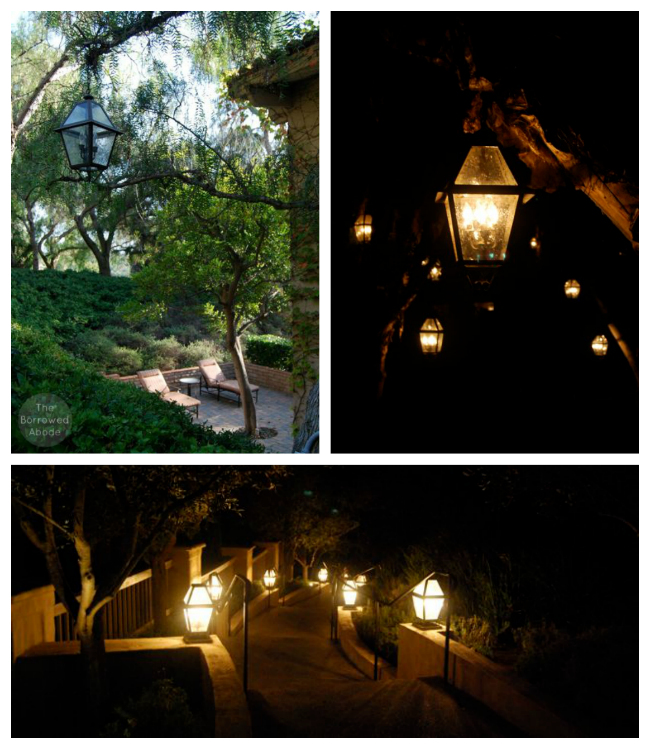 Yep, occasionally there really are some sweet perks to my job.  But don't get me started on some of my other, less glamorous,  hotel experiences, like the one that followed this stay.  🙂