I realized, after I shared my Janery fabric storage issue yesterday, that you actually haven't seen the basement in its entirety lately.
Several years into life at this abode, our basement remains the most undecorated, unsettled, and frustrating room of the house. This is mostly due to my often-changing thoughts on how the Janery space should be set up down there.  As a result, I haven't done much since I shared the basement color palette plan last March.
So here's a little tour to give you an accurate picture of the space in its current state.
Coming down the stairs you face my sewing storage cabinets.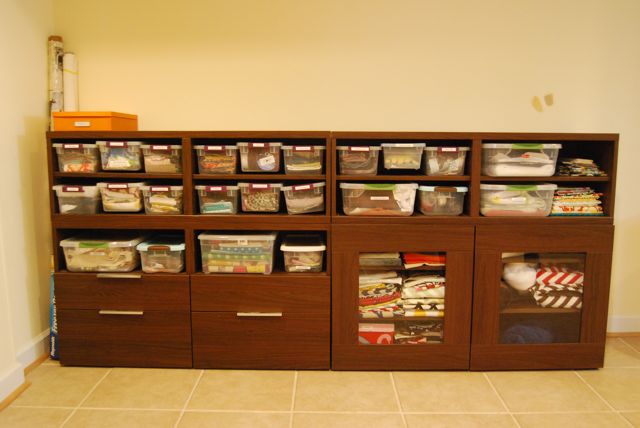 Turn to the right and you see the entire rec room. The sofa is now back in the middle of the room, and covered in black pleather (more on that in another post), and my large sewing table is now at the far end of the room.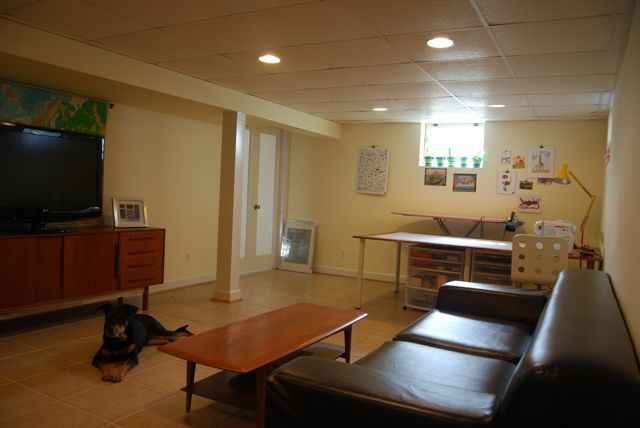 I have some art hanging on the wall as I've been playing with wall gallery layouts lately.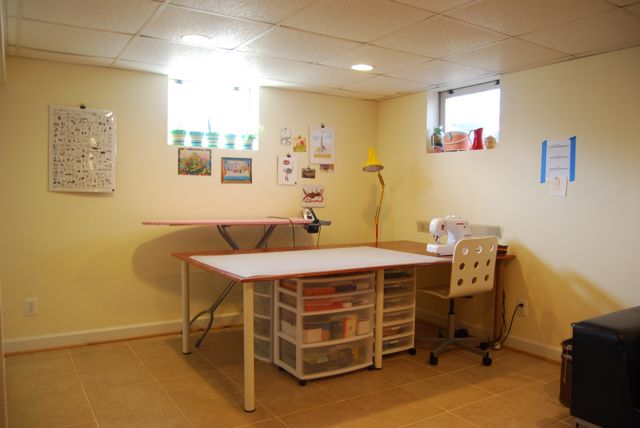 A few rolling plastic drawer units store my sewing supplies (needles, scissors, etc) as well as my crafting supplies and scrapbooks in process. I wrestled with using these because I would've preferred a more attractive solution, but you can't beat the ease of use with them.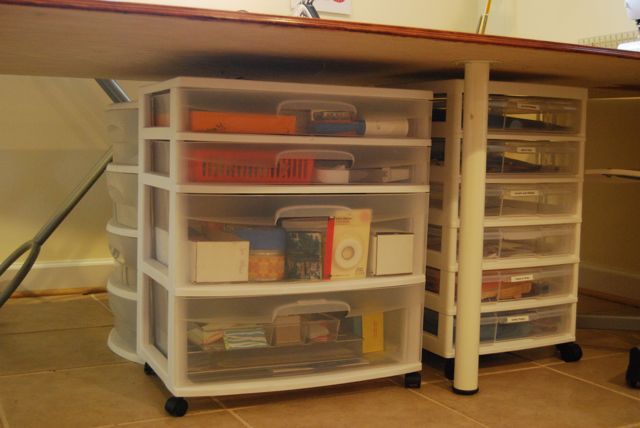 And if you turn around at the sewing table and look back towards the stairs, you see the behemoth.  The ugly "accessory" is a treadmill that we bought a few months ago. I wanted to hate it, but it makes exercising so easy that I've actually grown quite fond of it.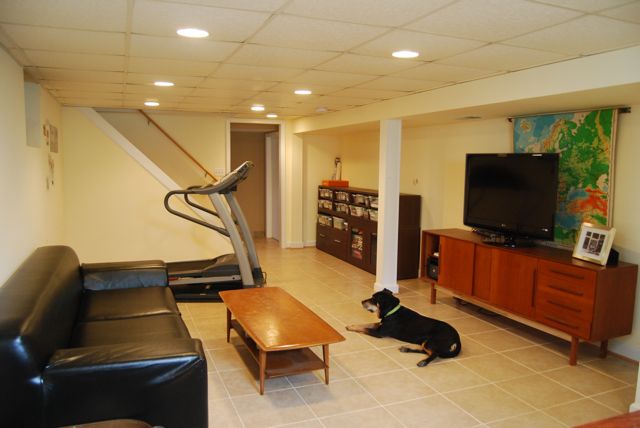 I like decorated, cohesive spaces.  As part of my ongoing January goal of finishing abandoned tasks, we've been working on this space and I look forward to sharing the big changes next week or so.
If you have workout equipment in your home, I'd love to hear how you make it work with your decor . . . or if you just deal with its ugliness.