One of my favorite friends is now in Afghanistan for the next 6 months or so (sniff). Instead of being a totally self-centered b*tch and focusing on how much I'm going to miss her, I wanted to send her some cheer.
But I'm kind of weird, so that means wacky, Jane-style cheer.
I combed through my photo archives, and for lack of a cute horse, moose, or bear photo, I went with the Carlsbad Trash Squirrel, photographed on the beach in CA last summer.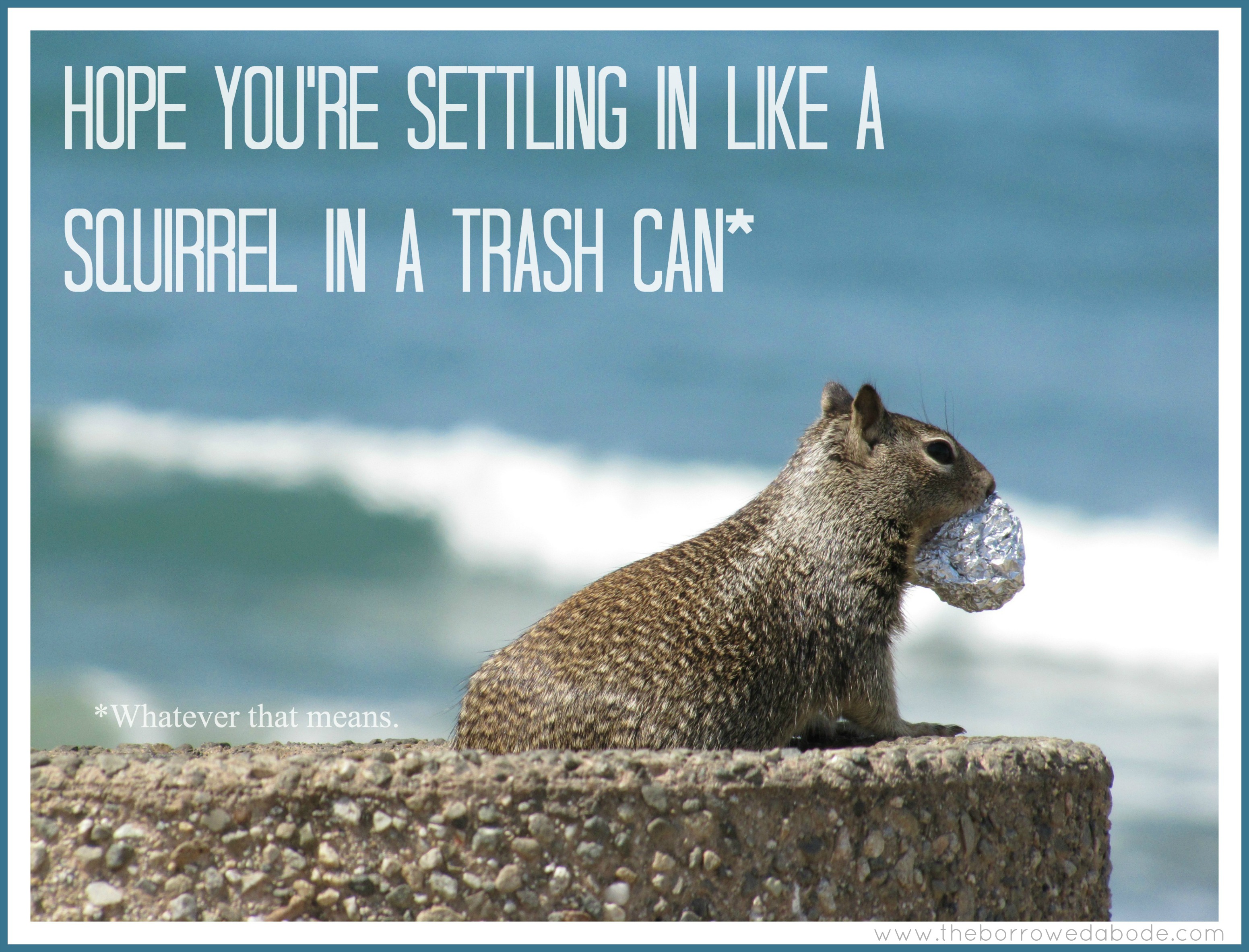 I loved it so much I had to share.
Seriously, isn't this little guy adorable? And I got pretty lucky with the shot.  I think I'll be hanging the photo, without the text, in the basement photo gallery we're creating.
If you share my utterly random sense of humor*, feel free to print this out and use it on anyone you know who's moving or temporarily relocated.
As for my friend?  Well, she must be as nutty as me and that squirrel, because she's still "talking" to me, albeit over email.
*Ryan would argue that it's not even humor.