I have been struggling with how best to use the dining room/kitchen wall space for the three years we've lived in this house.
In October I thought we'd finally come up with a solution: A small gallery wall in the left side of the dining area  (below), and a shelf over the random kitchen island on which to display my awesome collection of vintage cream pitchers.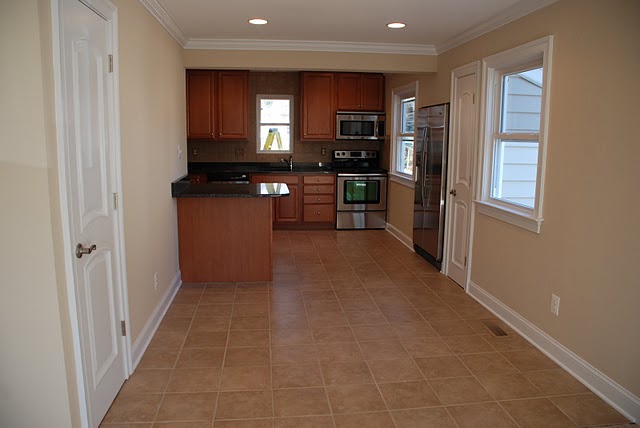 (Sidenote: I have no idea how I ended up collecting vintage cream pitchers. But I do love them.)
We looked at all the different shelves online.  Photo ledges – too narrow.  Chunky floating shelves – too many complaints about sagging and instability.  Regular shelves – too bracket-y.
The Container Store came to our rescue with an awesome set of shelf clip brackets.  They're sturdy enough to keep the shelf supported well, but low-profile enough to work with our existing decor.
I saved money by using an existing board from my stash in the basement.  I stained it a few times, adding different stains until it was practically the same color as our cabinetry.  I was pretty proud of my color-matching ability.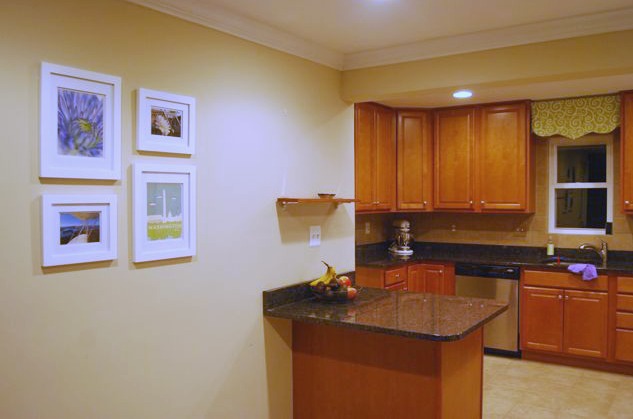 In the photo above, you can see where I hung the shelf over the island.
What you can't see is how it was such an epic failure.
For some reason my anchors wouldn't lodge in the wall, so the shelf was just hanging on by a thread. I think I needed longer anchors, for thicker drywall, but I didn't feel like going to buy some right then.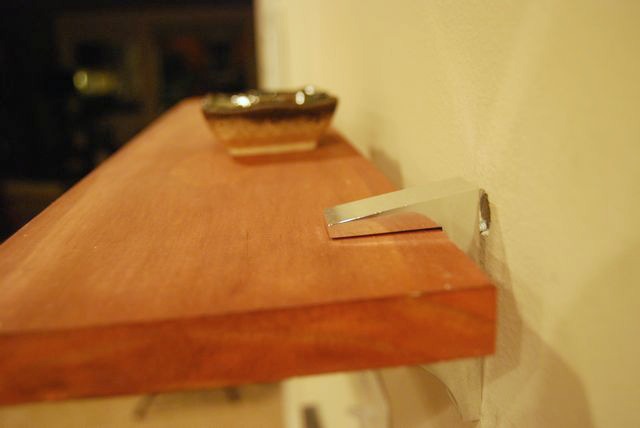 So it sat there for a few days, and do you know what?  I realized that I didn't like the shelf there.  It felt too random.  Ryan agreed, and we decided to just extend the gallery wall concept for the entire stretch of that wall.
It's annoying that I have to patch the wall now, and then touch up the paint – but sometimes you have to just try a design idea in order to know it's not the right one.
Now we have a bigger challenge: Ryan and I have to agree on some more art for the gallery wall!
And because January is the month of "finishing abandoned tasks," I have to at least get the frames hung.
Have you ever had a total failure with wall anchors?  I didn't realize that drywall came in different thicknesses.