I've finally found a way to store and organize my cutting boards in the kitchen cabinets.  For the 3+ years we've rented this house, the avalanche of cutting boards has been one of those things that slowly annoyed me.
In my April 2010 move-in post on Virtually Unpacking The Kitchen, I mentioned that I didn't have a spot for them.  Last week I got a nice reader comment on that post with a suggestion for how to store them.  I was embarrassed thinking that a situation mentioned 3+ years ago still had not been resolved!
Our kitchen is extraordinarily nice, especially for a rental home.  It was renovated prior to our move-in, and has wonderful deep drawers in the kitchen island, a spinny thing in the bottom corner cabinet by the dishwasher, and plenty of upper cabinet space.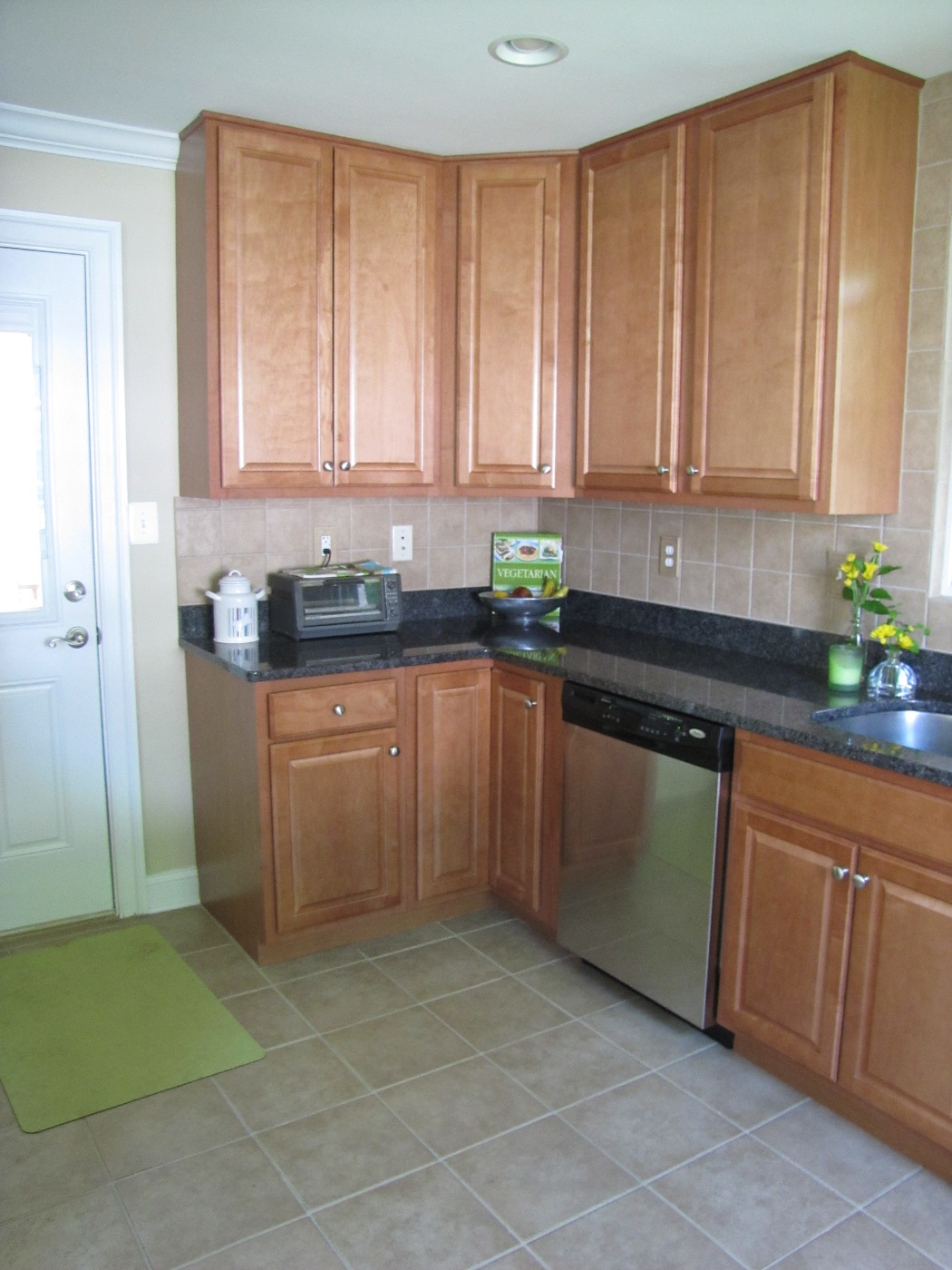 Oddly enough, though, there was only one cabinet deep enough to hold the cutting boards – the bottom left cabinet by the door in the photo above.
So for the last three years I shoved my cutting boards in there haphazardly, along with our silver chargers and smaller serving platters.
Inspired by the ideas Julia shared in her Small Kitchen Solutions post, I grabbed a tiny tension rod at Target and wedged it in between the cutting boards and the serving dishes. Gone is the avalanche of cutting boards.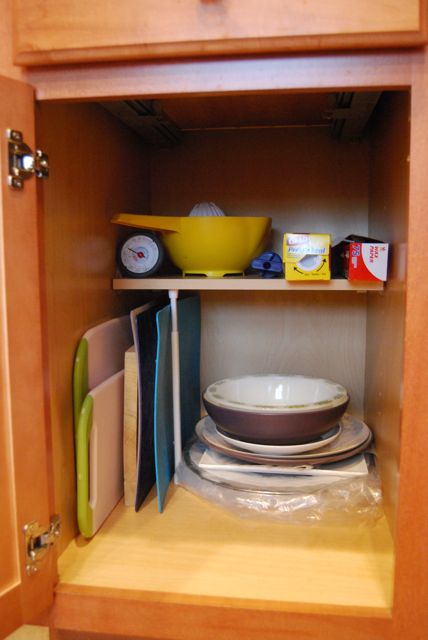 This solution would work really well for baking sheets and serving platters too!
The fix itself took maybe 2 minutes, and I love that I didn't have to install anything that required drilling holes into the new cabinetry – when you rent the temporary and leave-no-trace solutions are always the best!
Do you think this tip could help you cut chaos in your kitchen cabinets?