I had a thoroughly enjoyable, albeit unproductive, weekend.  Well, unproductive as far as house projects go – very productive in hurricane preparedness.
At the very last minute I coerced my handmade business friend Rachel into visiting my favorite vineyard, Linden. The winery and vineyards are at the eastern base of the Blue Ridge Mountains and it was just a perfectly gorgeous, if slightly gray, day. On the way out we remarked that it might be our last chance to enjoy the fall foliage before Hurricane Sandy ripped the leaves off the trees, and we were right.
The wind's blowing so hard now that the leaves are sure to be gone by tomorrow.
At Linden, we did the regular tasting as well as the in-depth cellar tasting (which is amazing).  I've written about my respect for the owner and the awesomeness of the cellar tastings here, here and here – so I won't repeat myself.   With a fellow blogger by my side instead of Ryan, there was no one to censor me from taking a hundred photos. 🙂  Please sit back and enjoy the virtual visit.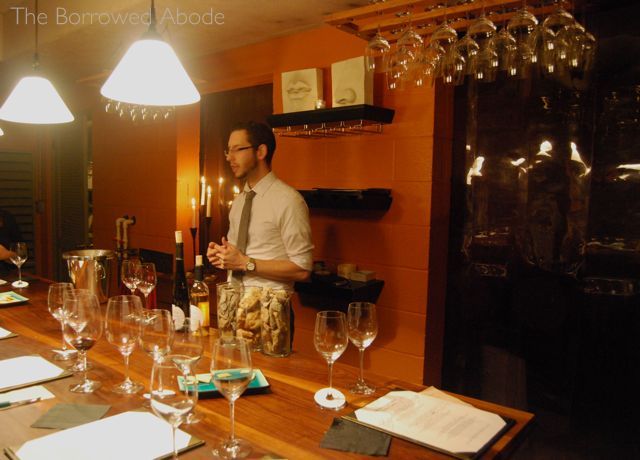 They've turned what could be a cold and unwelcoming cellar into a beautiful and enchanting space.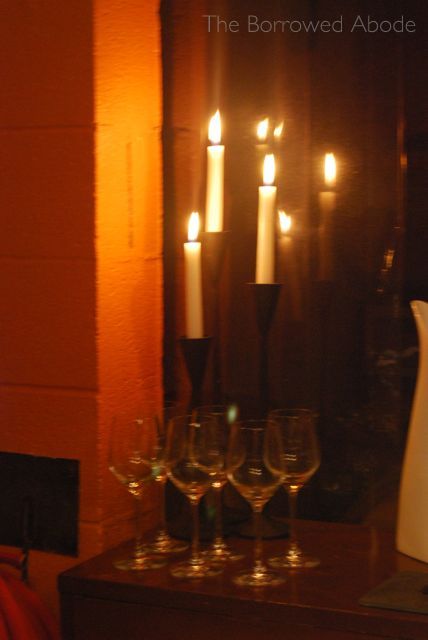 Again, this photo doesn't do it justice.  I accidentally used flash.  It's more lit by candlelight in real life.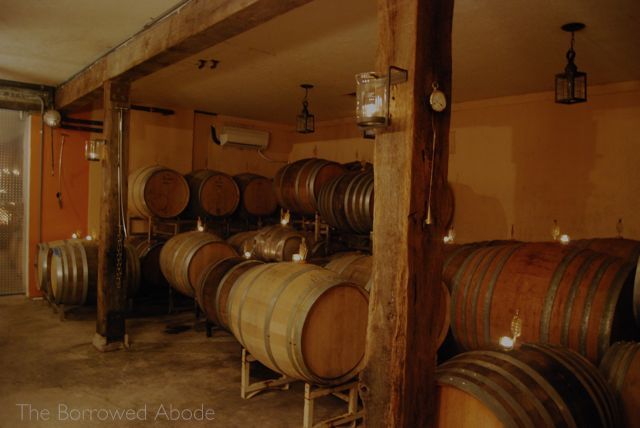 In the cellar they have vases filled with the three different types of soil from the three different vineyards. So cool to see the major differences and hear how the different rock formations affect the water content and minerality (I think?) for the grapes.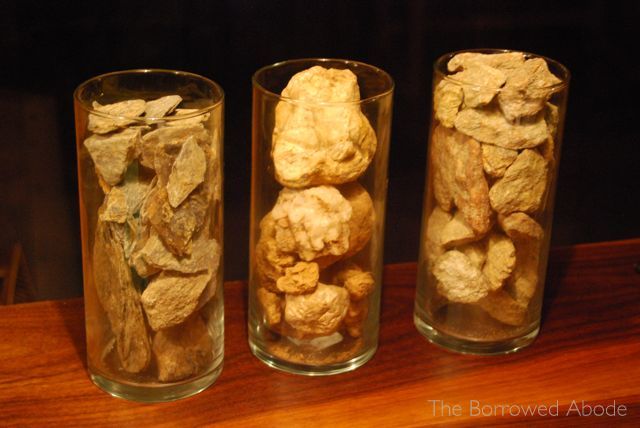 Outside the fields and hills were breathtaking.  All the grape vines were ablaze in different colors.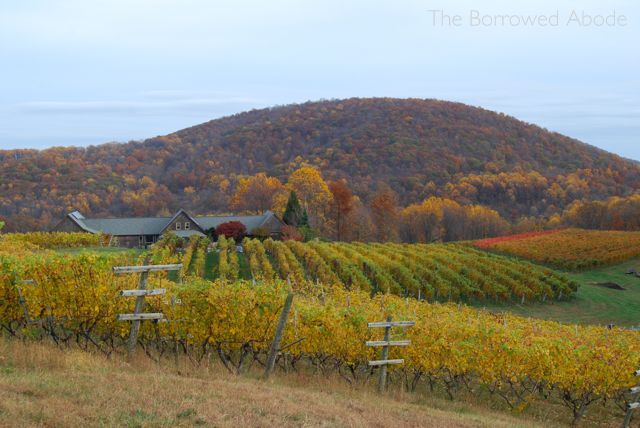 Some turned a deep burgundy hue like below, and others were glowing a golden yellow.
I believe the harvest is done, but a few small grape clusters remained on the vines here and there.  We may or may not have sampled them.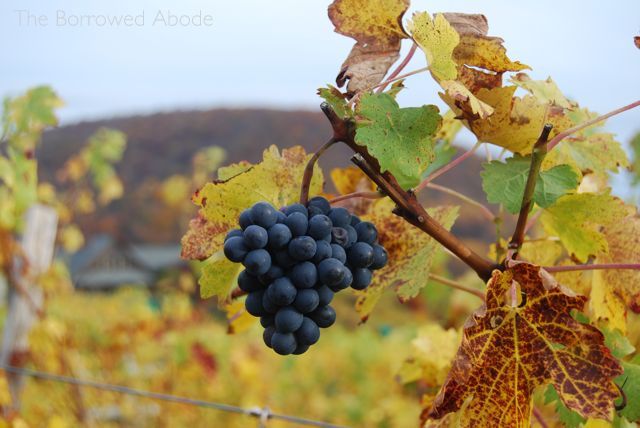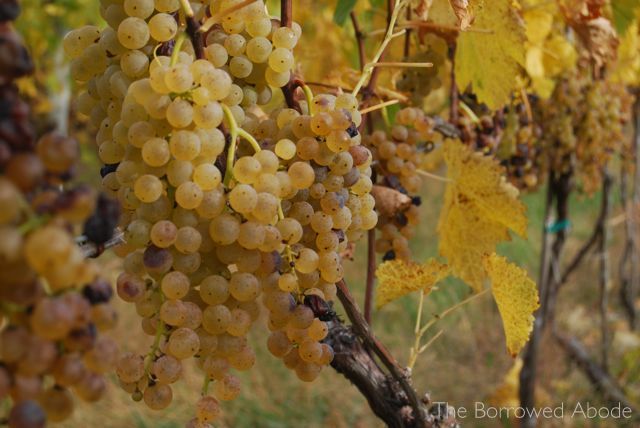 Rachel taught me that you can indeed march around the vineyard, taking photos with wine in hand . . .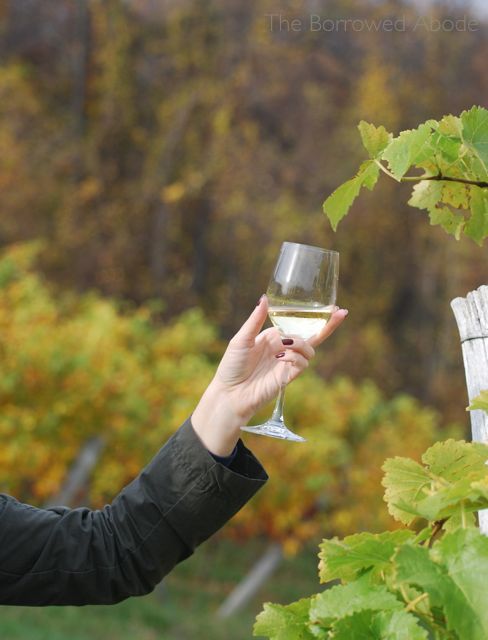 . . . as long as you hold your wine between your thighs like this: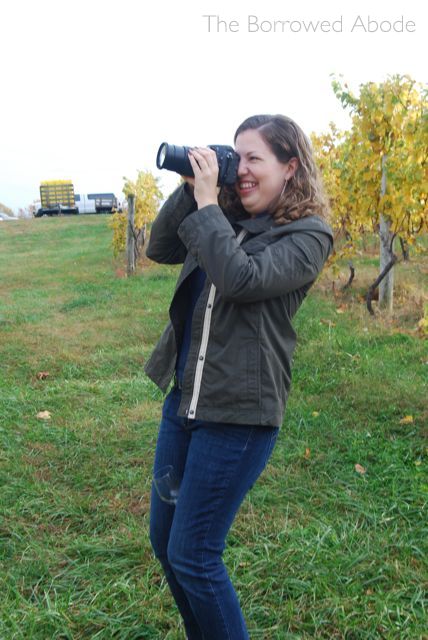 Sunday I headed west again, this time for a mouth-watering and local-food brunch at The Restaurant at Patowmack Farm, one of the first farm-to-table restaurants in the US.
The view from there was stunning as well.  Hills, trees, and the Potomac River.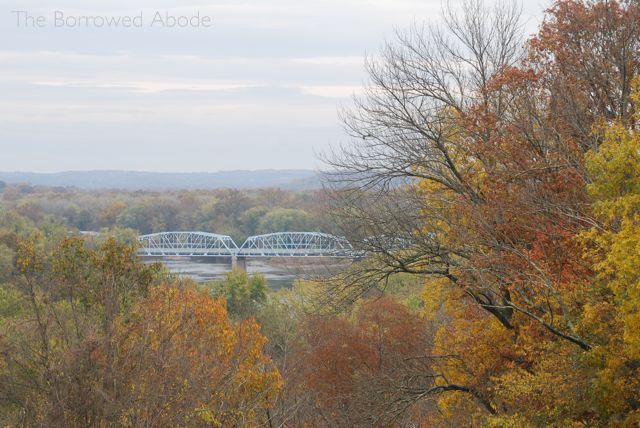 The owner and chef had both agreed on a menu that was slightly laced with hurricane humor – a small detail that I loved.  You can't take yourselves too seriously in this world.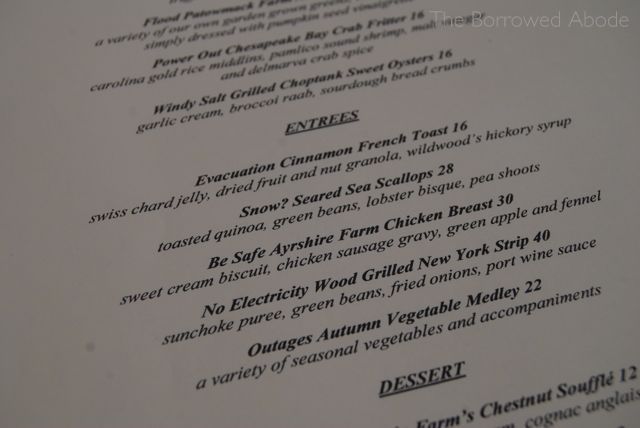 The lights are flickering here, and I keep hitting "save" on this post – so I won't ramble on about the deliciousness of the food.  My words can't do it justice anyway.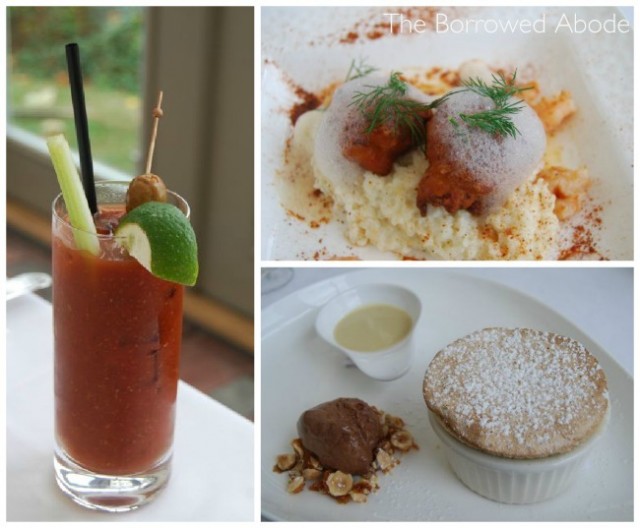 World's Best Bloody Mary.  Period.  Top left: Chesapeake Bay Crab Fritters.  Not pictured: Seared Scallops over toasted quinoa, green beans for my entree.   The three of us shared the Chestnut Souffle with mocha ice cream, toasted nuts, and cognac anglaise – and oh my word, it was magical.
When I returned home we continued our hurricane prep (and I tweeted. . . a  lot . . . ), and then all day today (Monday) I teleworked.  Word is that Sandy just made landfall, so I'm going to hurry up and hit "publish" before we lose power.  If you're in the path of the storm, stay safe!