There are at least 253 natural islands in Lake Winnipesaukee.  I'm pretty sure I took photos of ALL of them during our scenic biplane ride on our honeymoon.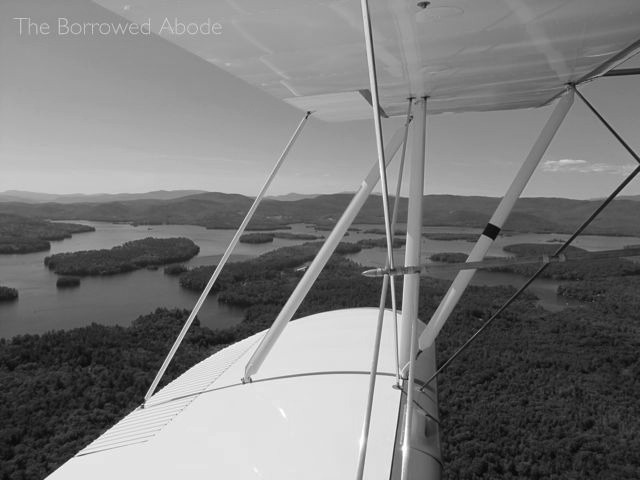 That's why it's taken me almost three months to post the photos!  Seriously, I had to sort through the many photos I snapped during the 1-hour ride, because obviously I can only show a few here on the blog.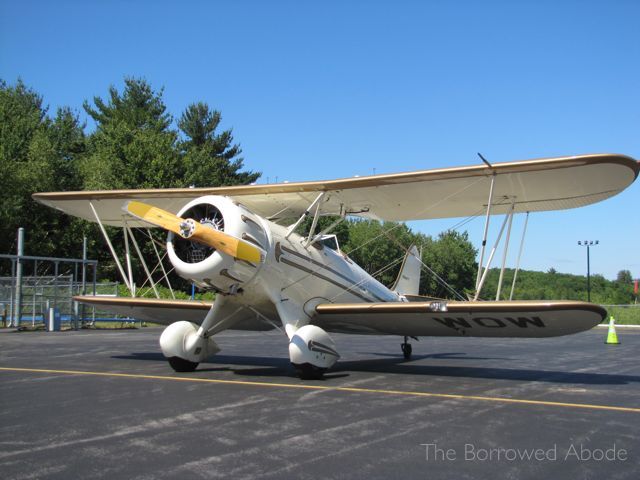 We flew in a Waco Classic YMF biplane, which was a newer model built to the specs of the original Waco open-air plane of the 1930's.
The wings are sewn from cloth so they're actually delicate.  So we had to climb into the cockpit in a very carefully orchestrated procedure.You kind of get in backwards and then swivel into your seat.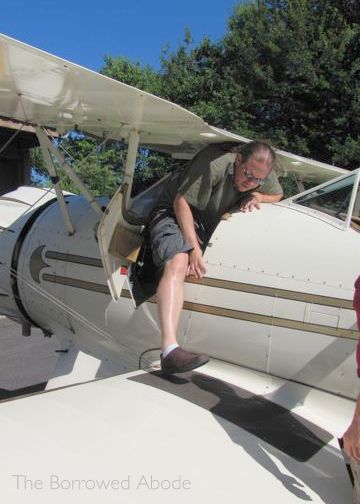 Strapped in, hooked up, and READY TO FLY!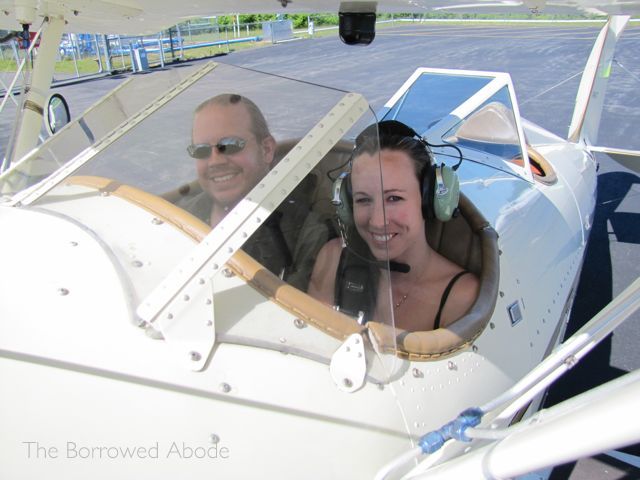 Because we sat in an open cockpit and the plane was super tiny, I was a little nervous during takeoff.   The plane is so light that it lifted into the air almost immediately after we started down the runway.  And then we were flying . . . except with the air rushing past us.  So bizarre, but once I adjusted to the idea, the ride was fantastic and smooth.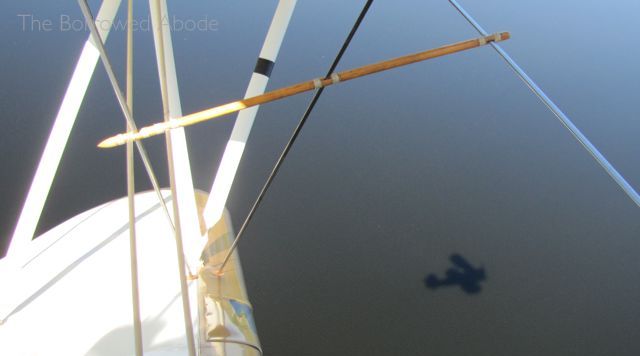 Our aerial tour took us all over the gorgeous lake, and part of the fun was being able to circle around and peer down at all the fancypants homes and attractions, such as Castle in the Clouds, Mitt Romney's summer home on the lake, and the J W Marriott family compound.  Fun fact:  turns out that Romney and Marriott are good friends. Also, each adult member of the Marriott clan has their own lake house, as shown in the photo below: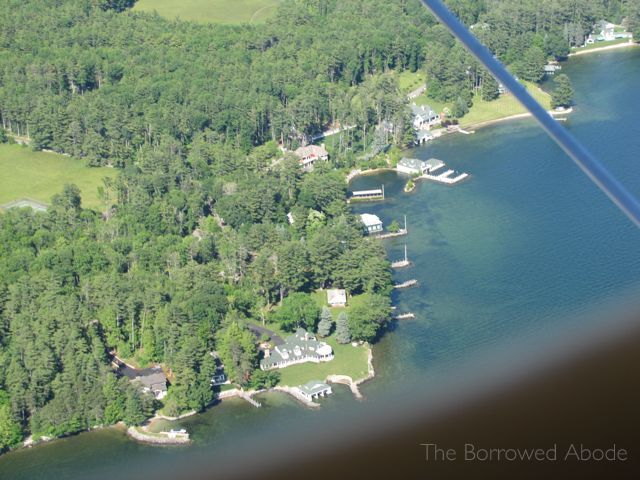 But enough about famous rich people. 
Check out this sweet shot of Phil, our pilot, in action!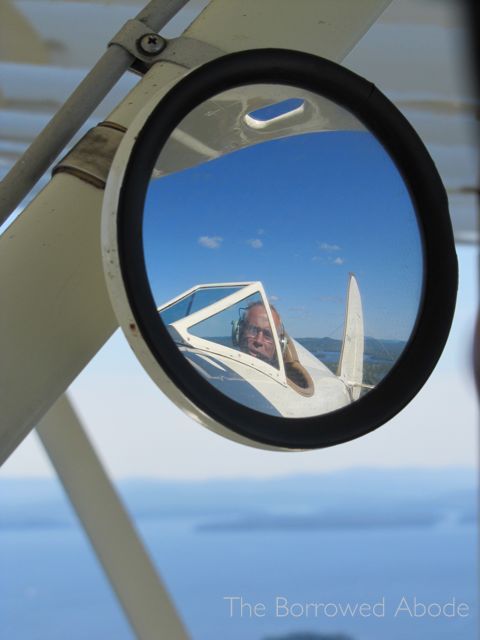 Although I took a ton of photos during the flight, for most of the ride I actually held the camera tight in my lap, because I wanted to actually experience the plane ride with Ryan, not see it from behind the lens.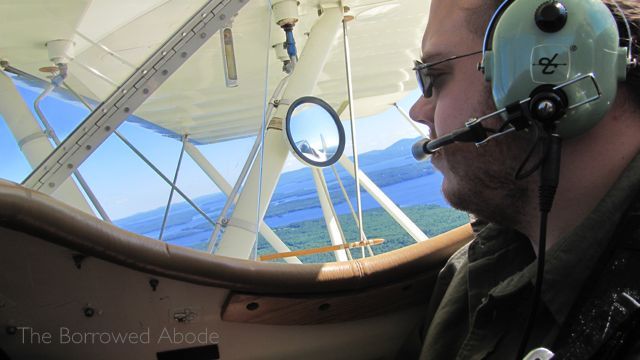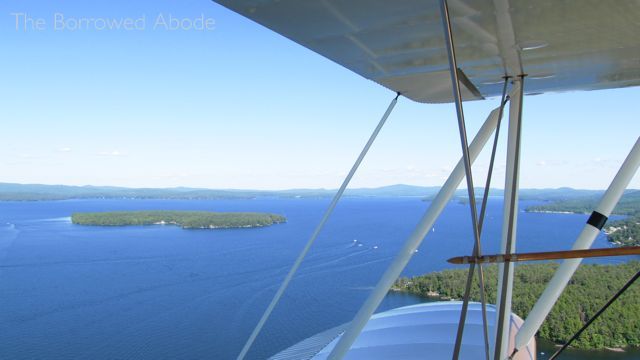 I'm pretty sure this view (below) is looking north towards the White Mountains and Mt. Washington.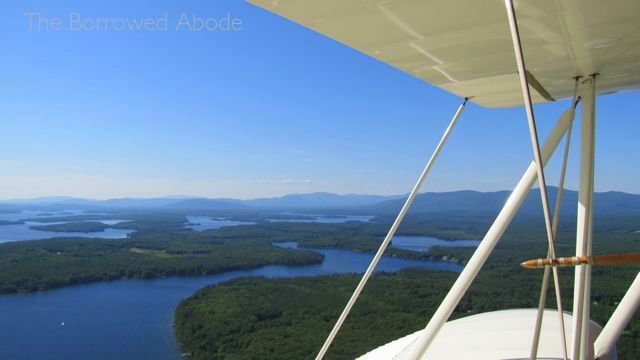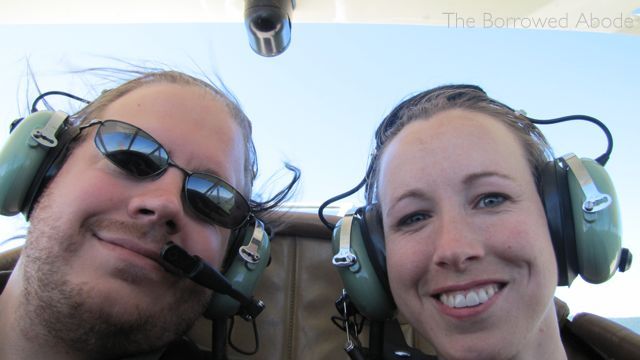 I'm also pretty sure I've shown you enough photos. 🙂  Here's a quick video that we took from the air!
Our ride was chartered by Lakes Biplane, a small business run by Phil the pilot and based out of the Laconia Airport in Gilford, NH.  Phil offers rides to suit all speeds and budgets – from a basic 20 minute tour of Lake Winnipesaukee to a custom flight in the length of your choosing.  He was a totally awesome pilot, super knowledgeable, and just all around one of the nicest people we met on our honeymoon. We highly recommend taking a flight with Phil!
Disclaimer:  I was not compensated to rave about Phil and Lakes Biplane.  We just had a blast and really liked Phil, so I wanted to give him a shout-out!
Related Posts: