The timer is ticking:  Art on the Avenue, the huge art festival in the Del Ray neighborhood of Alexandria, is a little less than three weeks away.
Of course I'm not as ready as I'd like to be!
I'm hoping that sharing weekly status updates between now and October 6th will help me stay on-task and motivated. I'll be back with a 2 week and 1 week update, too, so you can yell at me if I'm falling behind!
I've been working very hard, sewing and prepping pretty much every day, but I'm still learning things.  For example, one reason I may get bored and burnt out when producing the same item many times over is because I set unreasonable goals.  For some reason I thought I could make 50 of my "Sunny Sweaters" in one fell swoop.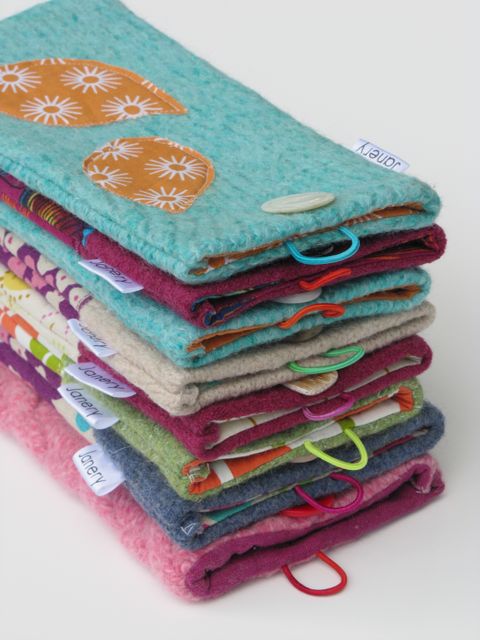 Well, the good news is, I can . . . But it's going to take a while and become tedious.  And while on the up side I now have a ton of Sunny Sweaters ready for the show (and leftovers will be stocked in my shop) I haven't focused on making many other products. I would have been better off making only 20, then making other products, and then making more Sunny Sweaters if I had time.
So, lesson learned:  Set a reasonable and achievable production goal that won't take forever.  It's better to have a dozen of each product than a ton of one product and none of another.
Speaking of product, here is my anticipated product lineup:
Home Decor & Personal Accessories
Pillow covers
Waterproof Fabric Coasters
Flour Sack Towels
Produce bags (I thought I was sold out but I found another stash!)
Sunny Sweaters
iPad Sweaters *new!
Business Card Holders
Pet Accessories Necessities:
Pup Pads
Catnip Cuddlers
The Ultimate Dog Bed **more on this in another post
Coffee Sack Dog Beds
Catnip Cigars
Things for Kids:
Tooth Fairy Pillows
Scrappy Owls (similar to what I made for my niece, but with a different pattern)
And . . .
Several of the items listed above were not part of my regular Janery offerings online, but for craft shows it's good to have a wide range of products.  Not such a wide range that you lose track of your style or essence, but wide enough to help you appeal to a large audience with varying budgets.
If there's one item that doesn't mesh it's my produce bags.  But I found another stash of them and I'd like to use them up, and they're a really eco-friendly product that I believe in.
Another reason I haven't made more progress is because I have a severe case of I-can't-decide-how-to-spend-my-budget-itis. 
Indecision is a beast. I also haven't ordered product labels (because I can't decide if they're worth it), gift packaging (because I don't have a vision), or several other supplies because of fear of making the wrong decision.
Gift Wrap / Packaging:
I've been drooling over images of impeccable packaging and thinking that I may put a little more effort into my packaging.  I was going to order some gift boxes and bags, but I think I'll stick with my standard brown paper bags and then just find ways to embellish them.
Booth Design & Setup:
I've been spending a lot of time pondering the best way to set up my booth.  I loved using the vintage steamer trunk to display pillows at Viva Vienna, and it was a great, eye-catching display for the front of my tent.  However, I felt the rest of my display was lacking.
This time I need to have an eye catching display inside the tent as well as at the front, which means I need to create some height as well. I've been tossing ideas around and pinning inspirational retail merchandising photos like crazy.
I really, really love this informational board that Linen Laid & Felt used in their booth.  It's a great way to provide a lot of information to customers who are interested.  I'm strongly considering doing this myself.
I have so much more to say, though, about booth setup, that I think I'll save it for another rambling post. 🙂
In the mean time, I have some questions for you, my fabulous readers who always have great ideas:
Product Labeling:    Knowing that I may not do another craft show with Janery, should I still bother ordering and sewing labels onto items?

Display & Packaging:    Do you think that an embellished gift bag along with cheerful tissue paper is enough, or should I have gift boxes for items like sunny sweaters, iPad sweaters, pillow covers, and tea towels?
And finally, do you have any blogs that you recommend for great examples of retail merchandising and/or packaging?
Thanks for joining me and always encouraging me in these adventures.  Art on the Avenue is easily my most exciting Janery-related adventure yet!