On the Saturday night before the wedding Ryan and I hosted a totally casual rehearsal BBQ at the little house I'd rented to for me and my bridesmaids.   Instead of getting hotel rooms (which were scarce and not exactly cheap) for bridesmaids and renting a venue for the rehearsal dinner and morning-after brunch, it was much more cost-effective to just rent a beach house.
Remember how four weeks before the wedding the big house we'd rented fell through?  The solution we found that weekend was Bob's house, a modest little cottage on the bay, with a large yard and chippy whitewashed floors.  It was much smaller, but in the end I loved it so much more because its country / shabby chic / cottage-y feel felt so much more "us."  I didn't get any good photos of it during the weekend, but here's an outside shot from the street.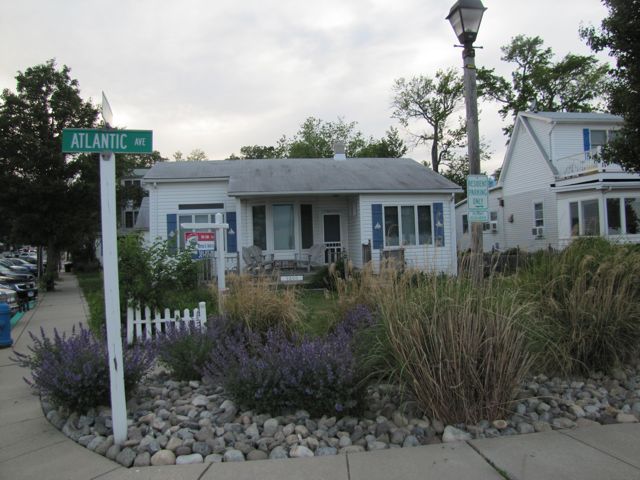 The large (for a beach community) front yard turned out perfect for congregating with friends and family, as well as for games of croquet and beanbag toss.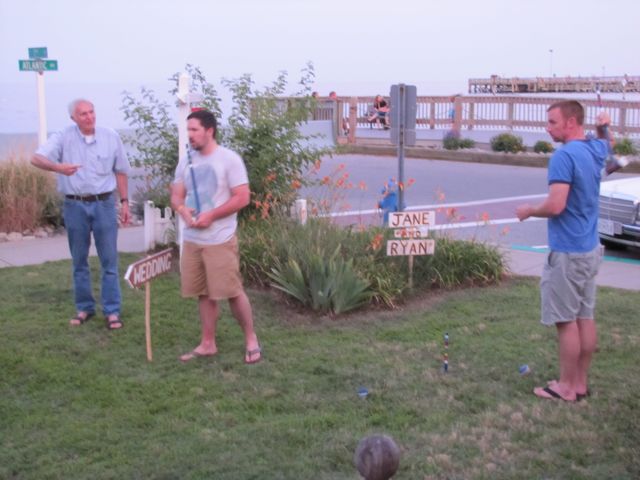 And in the mornings its bayfront location provided this amazing  view: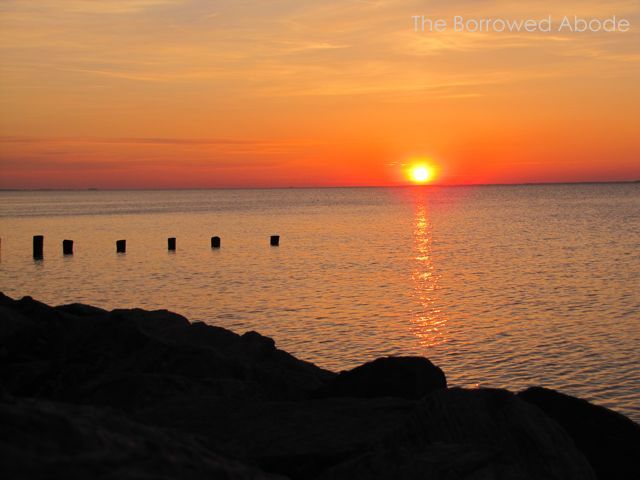 Instead of manning a grill the whole time, we chose to order some BBQ and ask our families to bring one or two of their special side dishes.  Ryan built me a little sign to display the menu I'd created. It was stuck in the ground outside, but we never got a photo of it there.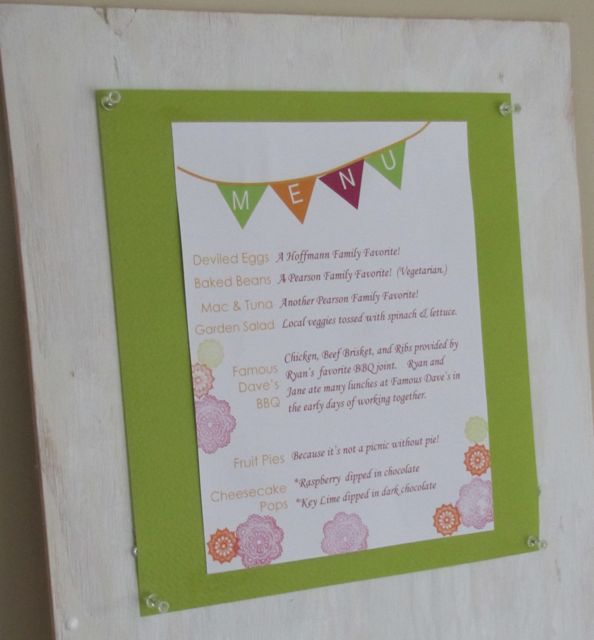 My favorite decor detail of the rehearsal dinner was the mason jars drink setup.   Paper straws (in our wedding colors) from The Party Fairy on Etsy were popped into mason jars.  I used a paper punch to create little tags which were then tied to the jars with twine.  This was an awesome way to keep everyone's drinks straight!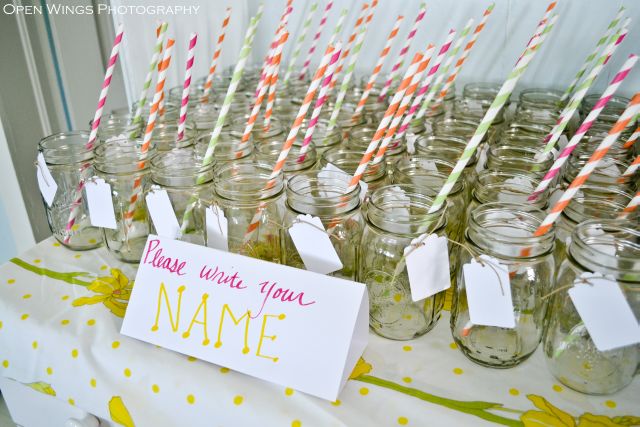 Oh, and in case you're wondering – I brought some vintage sheets that we draped over the counters and tables as tablecloths.
But back to those mason jar cups – how cute are they?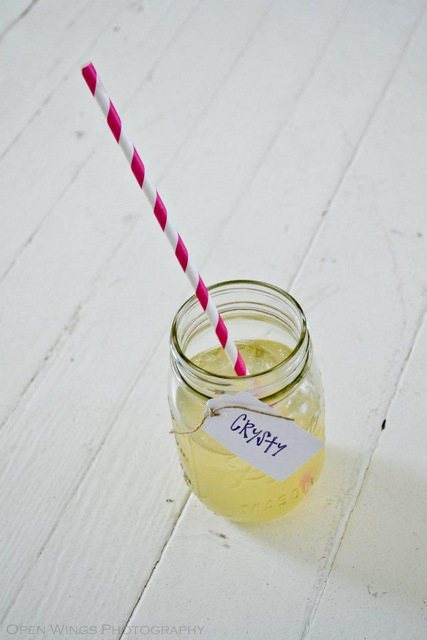 Well, that's pretty much it.  I don't have any other photos of that day to share yet, so I really just wanted to share the awesome cups with you. 🙂