Last week I told you about the difficulties we had choosing traditional items for our wedding registry. Now I'm back to tell you how our Macy's registry came to a close and another, more fitting registry, was born.
So to summarize Part 1:  Ryan and I didn't want to register for a lot of the traditional kitchen gadgets and home items, but we did want to register for something instead of receiving random gifts or trinkets because we're both so anti-clutter in our home and lives.  Yes, I know that really just means we're picky.  It doesn't come from ungratefulness but rather from the fact that we are just happier having a simple home.
But there are some items we'd still love to fill our home with.  The problem?  Most of them are vintage!  We both prefer vintage furniture and I have a personal obsession with vintage serving dishes and Pyrex cookware.   Additionally, I'm dragging Ryan along on my mission to avoid new products that are made with unethical labor, aka sweatshops, especially overseas.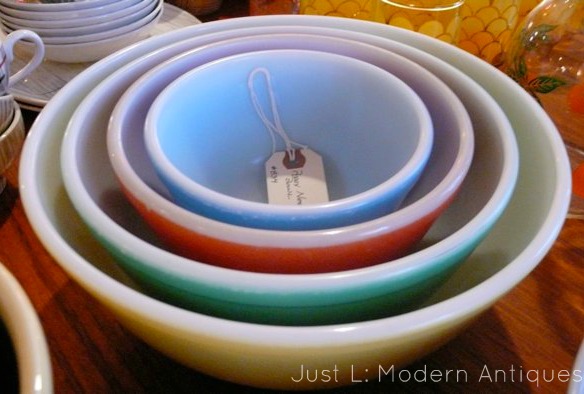 A wedding registry Made in the USA?
Shortly after my experience with the pushy registry consultant at Macy's I went to Crate and Barrel.  I was struggling with the fact that all our items at Macy's were manufactured overseas.  Mostly in China.  At Macy's I couldn't find a single bath towel or bathmat that was made in the USA, or even Canada. How sad is that?
I already knew that Crate and Barrel had a stronger environmental and social responsibility policy than many traditional registry stores (i.e. Walmart, Target, Bed Bath & Beyond) and much of their furniture is made in North Carolina from sustainably harvested wood.  That knowledge alone had me wanting to switch our registry store,  because if 'm going to support (or encourage others to support) a mainstream retailer, I'd like it to be one that's at least making an effort.
Then one day I spent a good hour at the store, notebook in hand, listing all the products which were made in the USA.  Many of the items we might want for our registry were on the list, so that pretty much sealed the deal.  (I've since misplaced my list, so I can't share it. Whoops.)
I immediately cancelled our Macy's registry and streamlined us down to a small registry at Crate & Barrel.  It contained items like an electric mixer, flatware, and a few other items we'd like to have in the house.
But wait, there's more!
During this entire process I kept saying to Ryan things like
"The problem with wedding registries is that they're all for new items.  I don't want new mixing bowls, I prefer vintage Pyrex ones!"  
or
"I'd much rather have a house full of vintage glassware and furniture from the vintage store."
And Ryan agreed.
So one day I asked Lance, who owns an amazing mid-century modern furniture shop in Littleton, NH, if there was any way we could somehow register for vintage gifts.  We've been loyal – if distant – customers of Just L ever since we found it during our fall road trip in 2010.   To my great surprise and excitement, Lance said yes!  Creating a vintage registry was a new adventure for him, but I loved the enthusiasm with which he tackled the challenge.   I may or may not have danced excitedly around the house.
Creating the Just L Vintage Registry
To create the registry, Lance took me on a virtual tour of the shop.  We connected using FaceTime, which is like Skype, and Lance held his iPad out in front of him so I could see the shop as we talked.  He spent over an hour walking me through the entire sales floor, showing me every item and holding the iPad up close to zoom in on the details if I had questions.
When we were done, Ryan and I had a nice, small registry assembled.   It consisted mostly of vintage kitchen items that we loved and a few larger pieces of furniture towards which people could buy gift certificates.   Lance put all the photos up in an album on his shop's Facebook page (the only website they use) and in each photo he included the item description and price, as well as the number people could call to order.
I also had to explain it on our wedding website, but I think I did an OK job with that.  My mom stopped worrying after she saw it. . . or at least stopped asking so many questions!
In case you're curious, here's a peek at some of the items we registered for in addition to gift certificates towards larger furniture purchases:
I can not wait to serve chips and dip with this gorgeous lime green "tiered" serving bowl: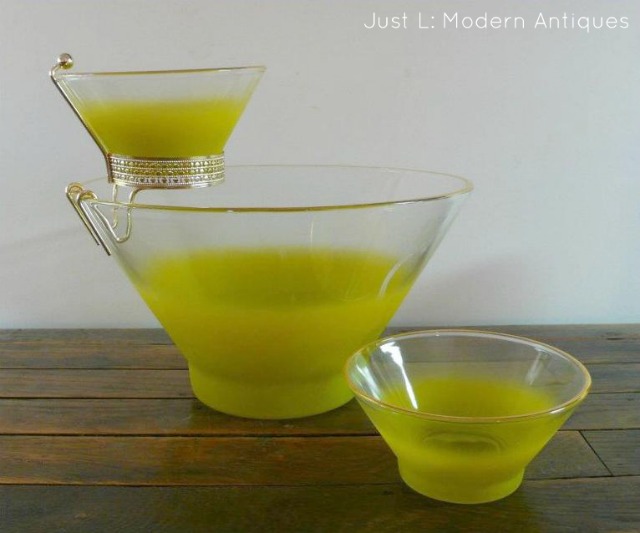 And I think these blue and gold cocktail glasses are just to die for with their most amazing Moroccan style pattern.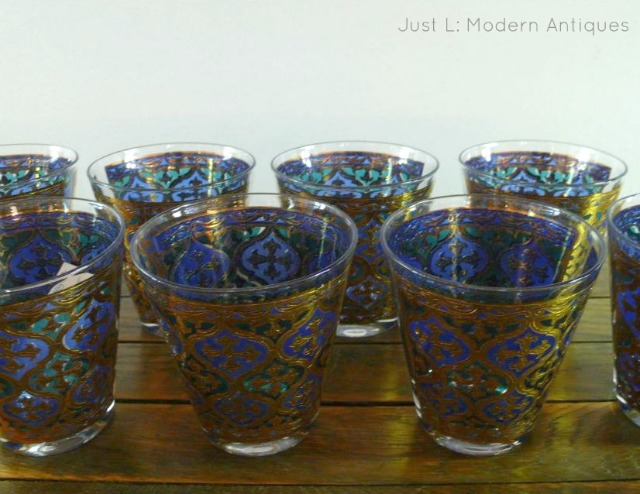 On a more wacky, less classy, note – I know that some people are surely raising an eyebrow at these vintage Pyrex lab beakers, but I just love them – either for use as serving jugs (after a full sterilization, of course) or for use as vases (more likely).  How awesome are they!?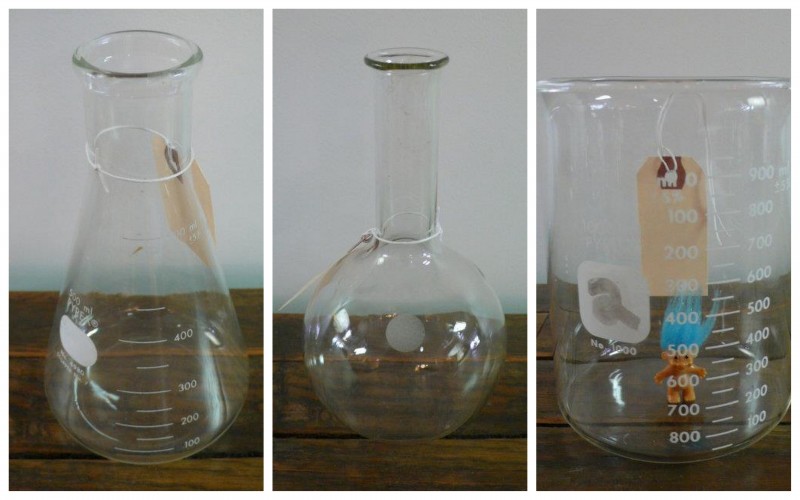 There will also be some decor changes in the Borrowed Abode this June!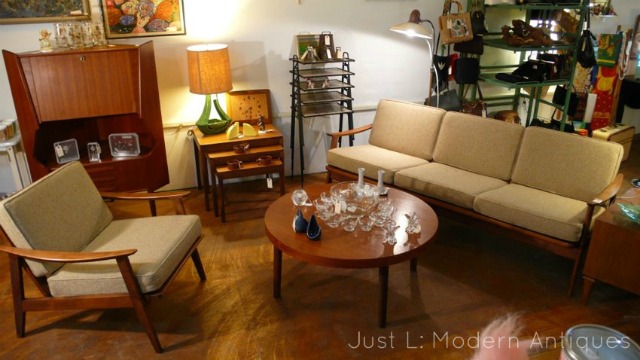 This wooden mid-century sofa and chair set is part of our registry – not that we expect anyone to shell out the entire $875 for it, but because it is the primary large set of furniture that we're excited to pick up in June when we go there.  Lance got major points in my book with his willingness to hold onto that set for us.  Hmm. . . wherever will we put it?  😉
And that's the story of how we came to have the perfect (for us) wedding registry.  I'm so excited that we were able to register for items we  really loved – and support a small business in the process!   And after the wedding, I can't wait to incorporate these items in our home, and think of our wonderful friends and family every time we use them.

Psst: My blog buddy Jeannine is getting married in June, too. She's been a much more responsible blogger throughout the process.   🙂  Check out her experience with the Macy's wedding registry here.