Friday evening I was just minding my business – ok, minding other people's business on Facebook – when an email rolled into my inbox. I ignored it at first, thinking it was boring spam.  Then I did a second glance and realized it was the notification I'd requested to receive when PicMonkey went live.  All the hype had promised it would be the best replacement for Picnik, the free online photo editor that Google is shutting down this April.  Curiosity got the best of me so I clicked over and signed in to try out PicMonkey.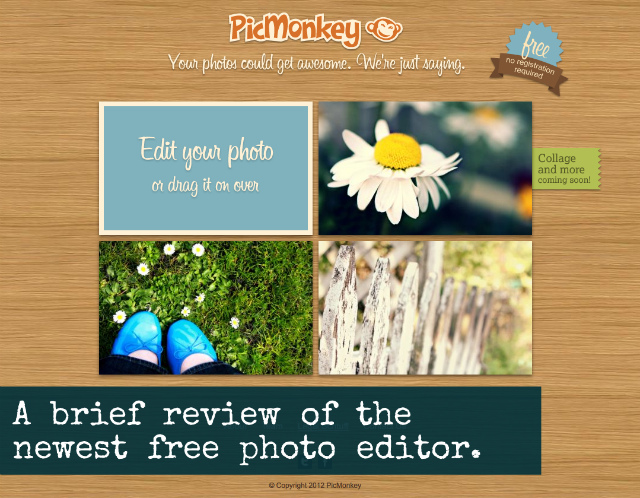 At first glance, the PicMonkey tool is remarkably similar to Picnik, and seems to be the perfect solution for those of us who are already mourning the loss of Picnik.  Here's a quick walk-through to show you what bells and whistles they offer:
1.  Basic Edits, including crop, color tweaking, resizing, etc. These are all the ones  I need in order to get my product photos shop-ready.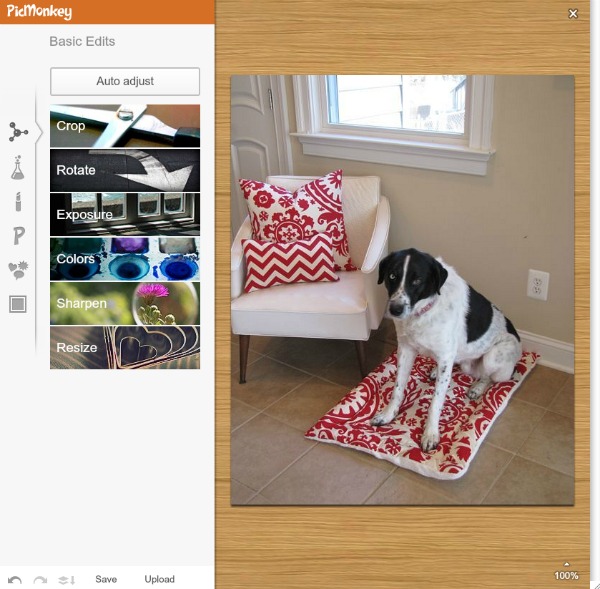 2.  Special Effects, including all the good standbys from Picnik.  I like the Cross Process and the Focal Soften the best.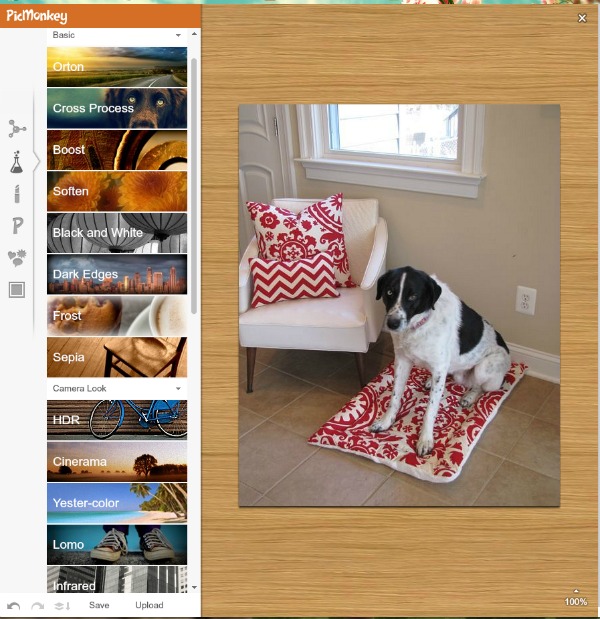 3.  Touch-Up features.  Ok, now this is where I got excited.  Unlike Picnik, PicMonkey is offering us all these ways to make ourselves look extra beautiful in our photos, all the way down to adding highlights to our hair.  I tried that and the "Spray Tan" and was pretty pleased with each, but not quite ready to share the fruits of my labor.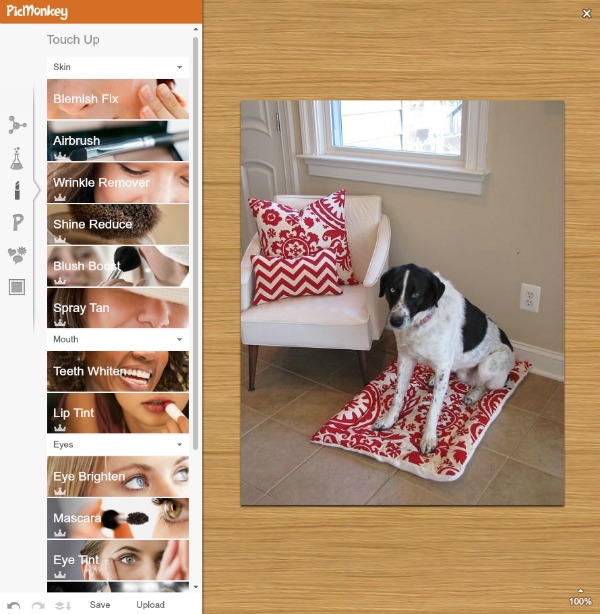 4.  Text – again, this is just like Picnik, only apparently with different fonts.  Good enough for me!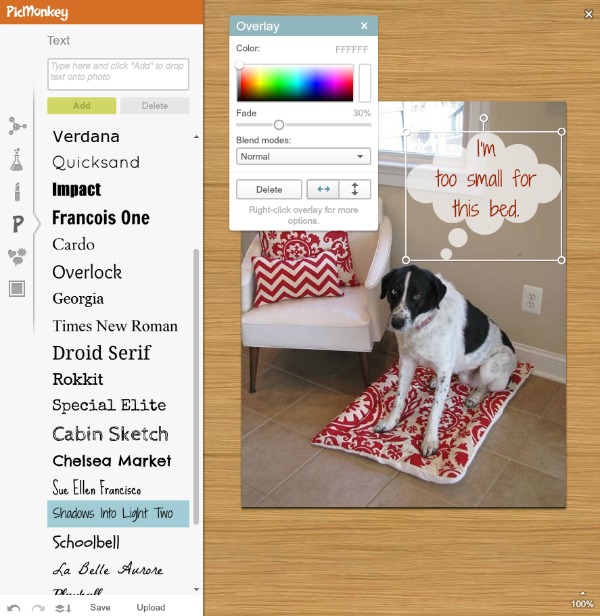 5. Overlays,  just like with Picnik..  Right now there doesn't seem to be as much a variety as Picnik offered, but I suppose that's to be expected as PicMonkey is such a new program.  Still, I was able to dress Merlin up in some shades, and give him a rose and a thought bubble, so that'll do for now. 🙂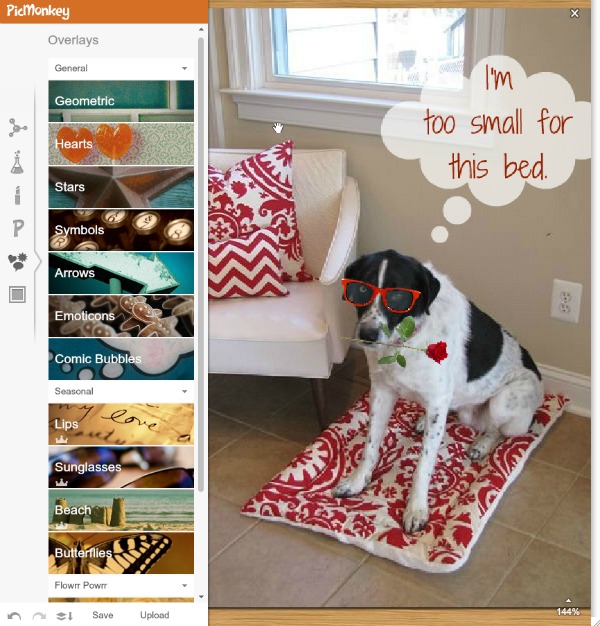 6. Borders, just like in Picnik.  Not as many features, but again – good enough for me.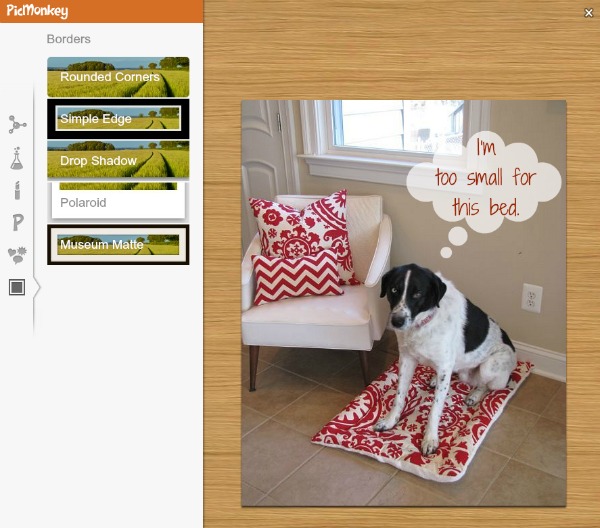 For some of the features offered, you have to sign up for the "Royale" version – which PicMonkey says is free for now, and will be offered for a fee after a few months.  That's not any different from Picnik Premium either, which I happily used for the last year or so.  Also, PicMonkey teased that if you try the Royale now, you'll get a special deal when the paid version is launched.  So of course I went for it.
All in all, I'd say this is a great replacement for Picnik.  I don't know about you, but I hate change – and the similarities between PicMonkey and Picnik mean I don't have to adjust to change. 😉  However, PicMonkey seems so suspiciously similar that I can't help but wonder if Google will put a stop to it for copyright infringement or something like that.  In the mean time, I think it will be my free photo editor of choice.