In case you didn't figure it out from my copious amounts of tweets or Facebook comments, I'm in Vegas for work this week.
I'm going to be honest with you; I don't like this city. The gambling and the smell of cigarette smoke permeates all the hotels and restaurants.  The feeling is that of a much grittier, dirtier, and less tropical Miami.  And the cost of food  is insane – even to me, even compared to DC or Miami prices.   I just don't get the hype with this town.
Regardless, I'm in a pretty "suite" hotel room at Mandalay Bay.  It's probably not that swanky by Las Vegas standards, but to me it is ridiculously large.  Technically I think it's 750 square feet.  That's bigger than some of my past  apartments, people.
When you enter there is an entryway, then an office area and, of course, a minibar.  I'm loving the uber-organized fridge, with the little dividers for each bottle.  How awesome would that feature be in a home fridge?  Not that you normally need to store a dozen mini liquor bottles at home . . . . or maybe you do?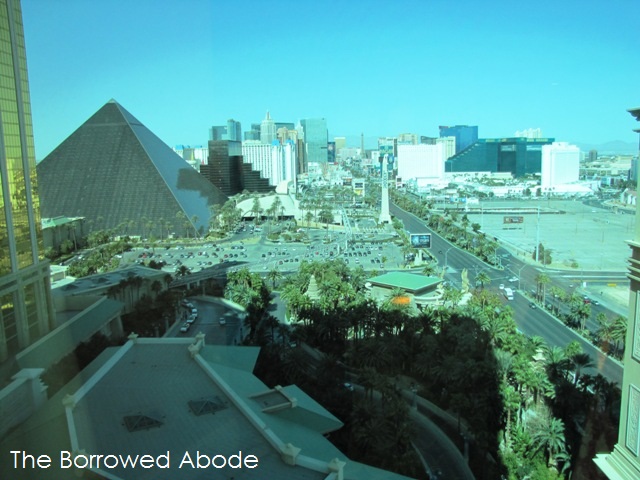 From the windows I have a view of the entire strip.  While I suppose this is pretty cool, I'd rather have a view of just the mountains.  I like to sleep with the curtains open, but there's so much light pollution  that I had to cinch them tight last night.
Here's a peek at the room, starting at the entryway.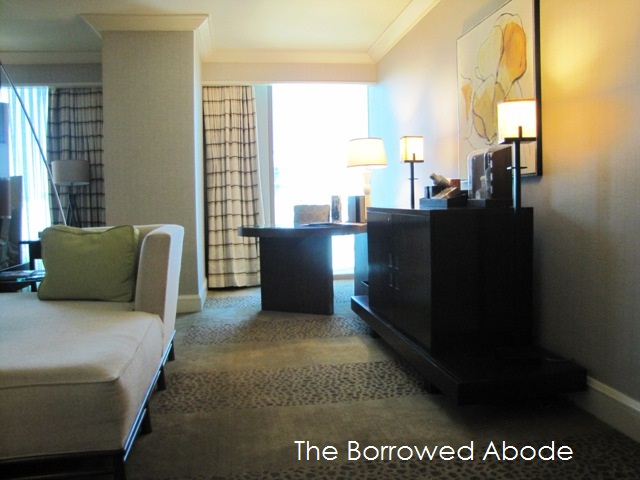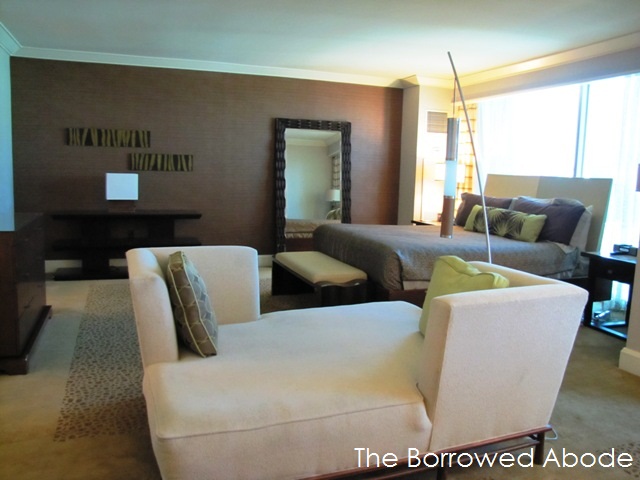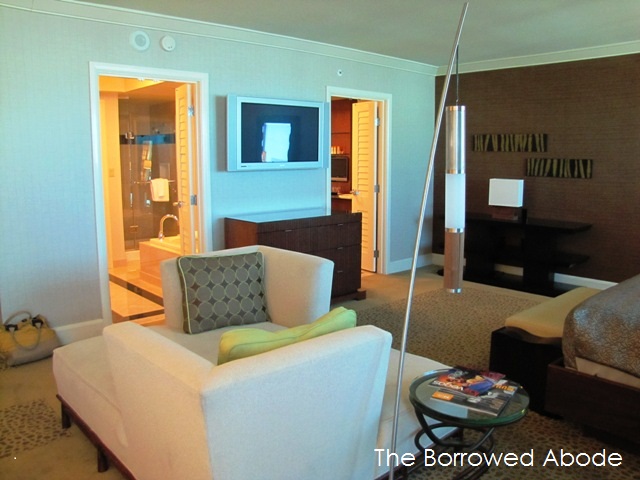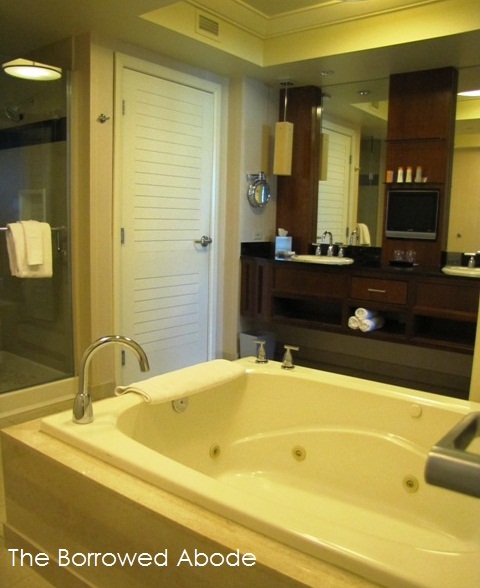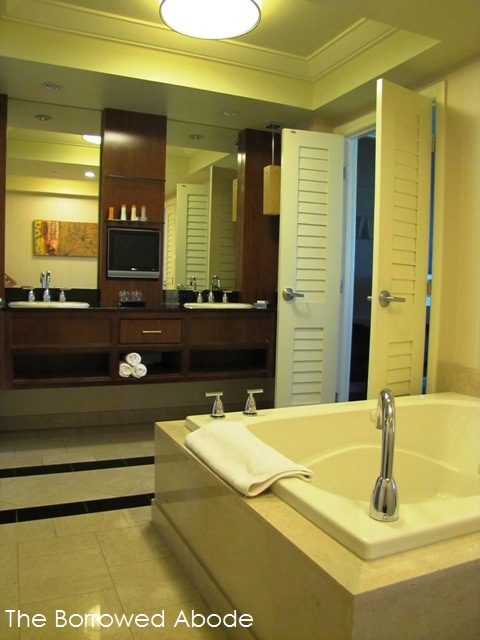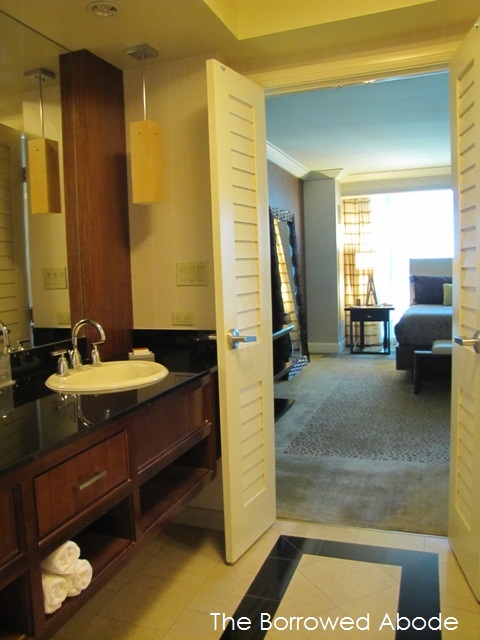 The bed is crazy comfy.  No complaints there!   Same for the big jacuzzi tub.  That sure hit the spot last night after a long walk on the strip.
At first I thought the size of the room was ridiculous; but knowing that I'm stuck here for a week – I kind of appreciate it.  It won't have me feeling as claustrophobic as some traditional sized hotel rooms could do.  Ok, so the size is still ridiculous.  But I'm not complaining. 🙂
So what's your take on Vegas – love it or hate it?  I want to know!
As for me – well, it's 10 pm here, which is 1 am East Coast time.  I worked from 7 am – 9 pm today, and I'm beat.  Goodnight!