Update:  As of this afternoon (2/22/2012) I was contacted by the real owner of the rental home pictured below.  It is legitimately for rent, but for a higher price than the one pictured in the ad below.   Here is the link to the legit rental ad:  http://washingtondc.craigslist.org/nva/apa/2853306812.html .  It's an amazing mid-mod style home in Reston, VA.
Ryan and I both absolutely love our current rental home.  It's so clean, warm, modern, and full of happy vibes.  But I'm not going to lie, the monthly rent takes a pretty big chunk of change – normal for the DC suburbs, but scary when you think about it too much.
Technically, the house is in our budget, and we're both able to set aside a good bit of our paychecks for savings.  However, Ryan and I were discussing the fact that sometime after we get married we'll want to have kids.   And I'll stay home with them for a while.  I.e. – we'll be a one income family.  We're not ready to move, not by a long shot.  But because I'm a nut, I looked at rental homes on Craigslist "just for fun."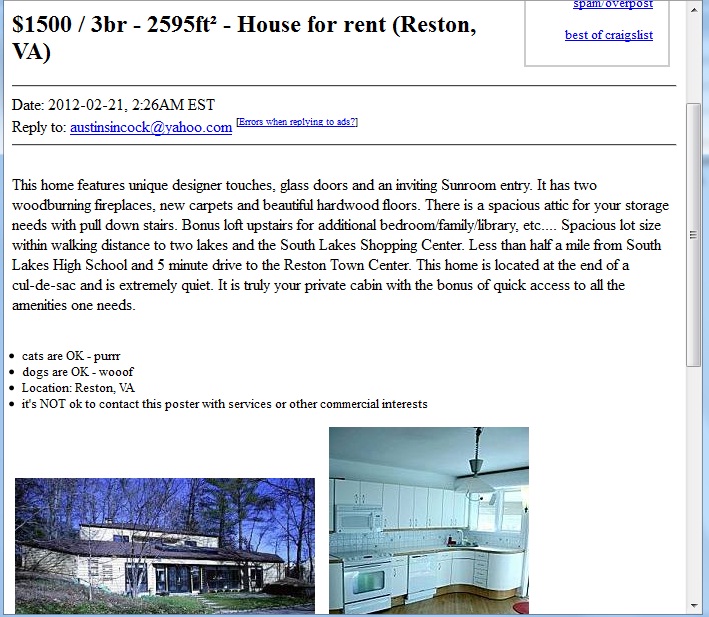 I spied a few decent houses that cost significantly less than we pay now,  so I contacted them just to find out more.  I really don't want to move.  But for the difference in price, it seemed foolish not to consider the option.
One house in particular caught our attention.  A funky Frank Lloyd Wright-inspired modern home, near a lake and only 2 miles from where we live now.  Ryan and I actually got really excited about it, because the only thing cooler than staying where we are now would be living in a funky mid-mod house with serious quirks and character.  What a fun adventure!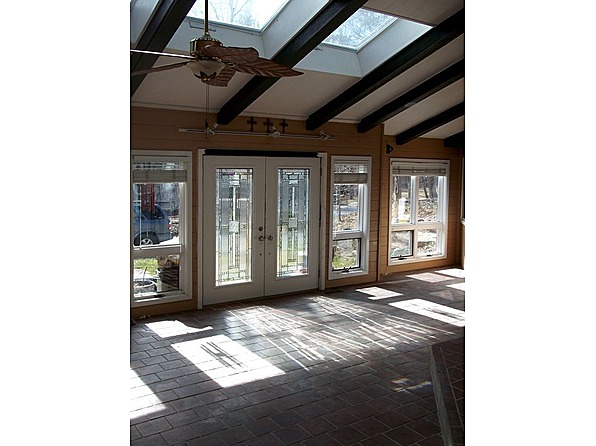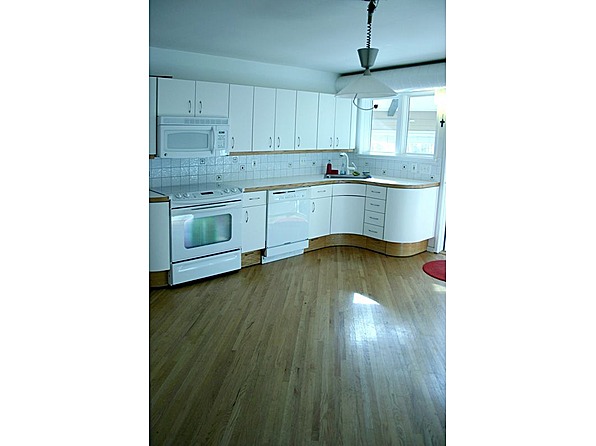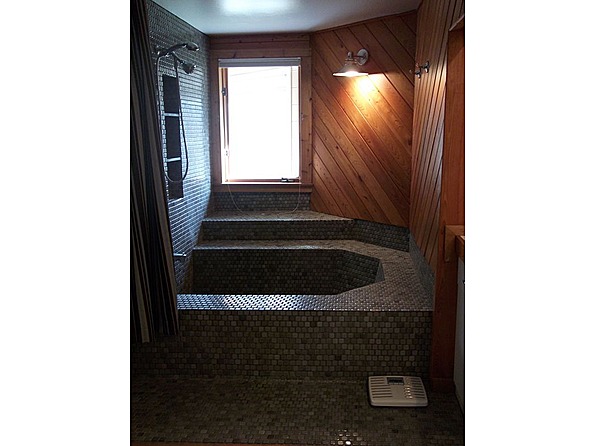 After work Ryan and I checked it out on Zillow, because we were eager to know more about it.  After we looked at all the photos and fell head over heels for the place, we we got confused.    Zillow said the place was $2800 a month, not $1500.   We figured it was a typo.
Then I heard back from another property that we'd inquired about. The grammar was poor, like English was their second language, but the note was personal and seemed legit to both of us.  We followed up, requesting a tour of the place.  The response?
Hello Dear,
Sorry for the late response!!!!I can see you are interested in the ad I have posted, I am currently in Nigeria with my family where we work as a volunteer with the Missionary. We spent less time in the States so we could not get a hold on any Realtor to handle this rent issue, although it was when we knew how long we are going to stay in Nigeria that we decided to rent out the house. However, the initial plan was to sell out the house. which we tried, but sometimes the agents inflates the price and it takes longer to sell we are telling you this in case you find the house on another website, that is the old advert.  So we need a tenant to take care of it but since we are out of the state now, we have received some proposals regarding the rent because it is located in a very good area, but we still have to make sure it is rented out to someone who can take good care of it.The keys to the House are right here with me and i could send it to you after all necessary agreement has be accepted by my family,We also want you to let us have trust in you as we always stand on our word.So if you know you are capable of the task,It is available for a long lease.The monthly rental fee is $1300 per month including the utilities and the security deposit is $900 which is refundable back to you at the end of your stay if nothing is damaged from my properties . . .
The email continued and had a rental application asking for personal info, but I won't waste any more space on the blog with their bullshit.  Obviously Ryan and I realized it was a scam.   Note what I highlighted in bold:  sure enough, the house is for sale, by a legit real estate agent.
I turned to Google and learned the Nigerian email scam thing has now expanded its scope to include rental homes on Craigslist and Zillow.  They grab info and photos from the MLS or other realty sites.   In one horrifying scam instance, the potential tenants fell for the scam, got the locks changed, and were moved in when the real homeowner arrived.  That's awful!
But back to that funky modern house we'd fallen for:  Sure enough, we received another email from Nigeria, similar to the one above.   They said not to worry about the fact that it may appear to cost more other places, and to ignore the real estate agent.
As of this morning, all of the houses that we inquired about, all of which seemed reasonably but not cheaply priced ($1500 – $1800 a month) turned out to be scam postings. 
I've reported them all, and I think we'll just stay put in our wonderful home that we love.  This has reminded us just how scarce affordable single family home rentals are in the DC area.
Please, don't ever agree to send or accept money for overseas.  NEVER. If it seems too good to be true, it is.  I promise you.