This post is a little mix of business, wine, and fun.
In a bizarre diversion from the norm (lately), I set about having actual fun – and not doing any work – for most of this past weekend.  The highlight?  Spending Sunday in the "country", driving through the mountains, wine tasting, dining, and attempting to shop in a small town.
Ryan and I headed out on this day-long adventure with two of our favorite people, who just got married in October.  It's awesome that Ryan's best friend happened to marry an awesome chick with whom I get along fabulously. Together the four of us make a great adventuresome group.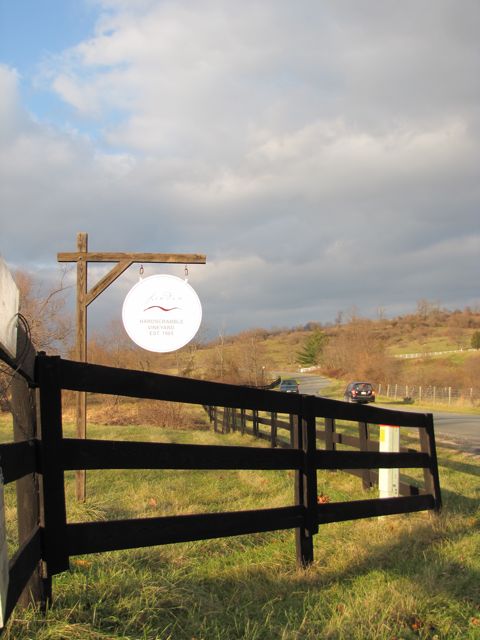 The drive out was gorgeous, and was made even better by the heavy flurries that fell from the sky during most of the drive.
We arrived at Linden Vineyards – which I am sure is the best vineyard & winery in Virginia – in early afternoon, when it was still pleasantly empty.
Linden is set a bit off the beaten path, which is a good thing, because the wine business is booming so well in Virginia that on weekends, most wineries are crowded beyond belief.  Jim Law, the owner and winemaker at Linden, has set himself apart from the more commercial establishments by never allowing limo or bus tours to enter, and limiting visitors to groups of 6 or fewer.  Also, he does not do events after hours, for as he says, the vineyard is his home, and he wants to retreat to it once the day is done.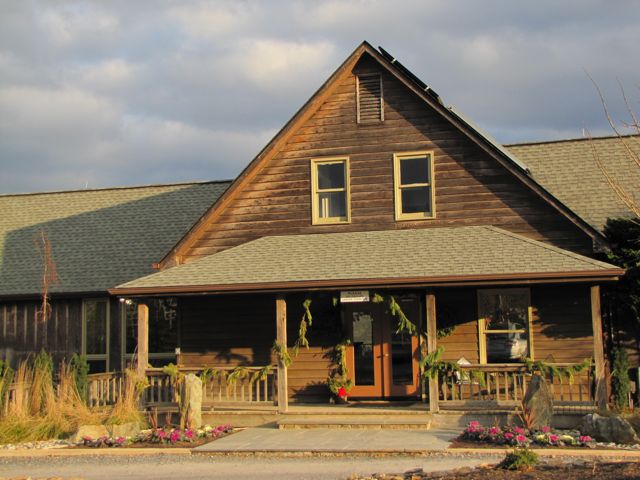 Business Lessons from Linden Vineyards
From the first time I visited Linden 8 years ago, I've always admired and respected Jim's personal approach to business.  But now, as someone who's also working to build a small business while staying true to my values, I have an even greater respect for him.  I've seen negative reviews from casual customers that complain about his strict adherence his policies – like the  "no tour groups" policy, or the "case club membership."    But Jim is an accomplished and skilled winemaker, and has gotten there (in my opinion) by focusing on growing great grapes and crafting quality wines, not by focusing on growing his winery into a booming wine-tasting business.  If anything, this focused approach to doing business without compromise has only strengthened his business.  And he can probably sleep well at night, knowing he didn't have to compromise his vision or values.
So that's what visiting a winery has taught me about business.  Back to the day's adventure: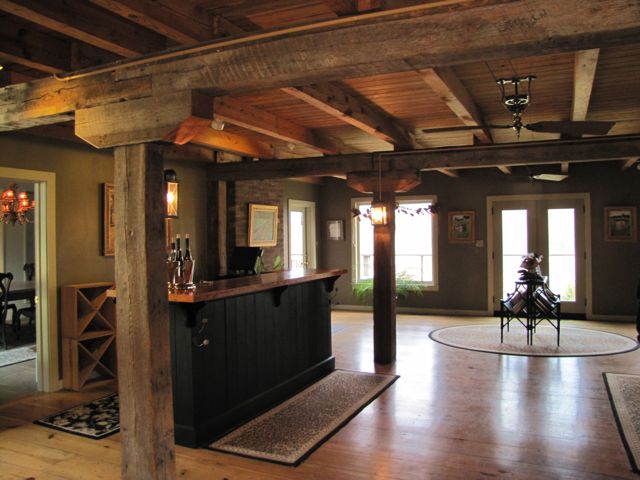 I don't feel the need to wax poetic about how beautiful the tasting room is.  The quick photos I snapped speak for themselves.  At the main bar, pictured above, we did the regular tasting.  But because our friends were new to Linden, I signed us up for the special cellar tasting as well.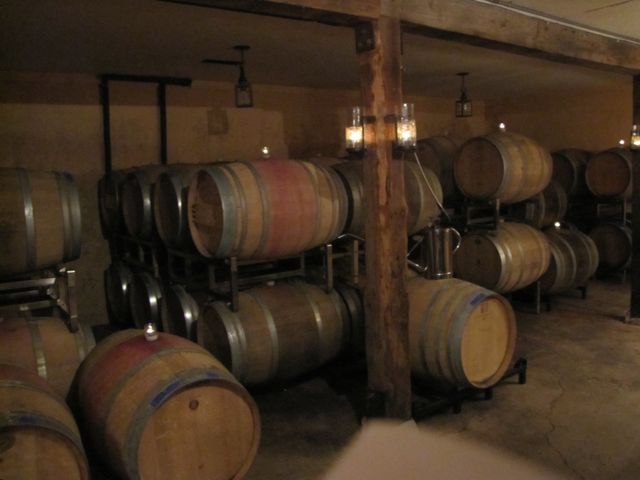 Linden does have the most beautiful wine cellar of any Virginia winery I've visited.  The simple addition of a few tealights interspersed on the oak barrels adds a magical ambiance to the space. I snapped a few shots in a hurry, so as to not hold up our group.
Down in the cellar, the air is cool and the scent of wine and wood fills the air. I wish there were a scented candle that captured the essence of "wine cellar."
At the small table, small groups are led through a more complex tasting than the quick overview upstairs.  This allows you to compare wines from different years or from different vineyards (Linden has three vineyards, all with different soil, so the comparisons are interesting).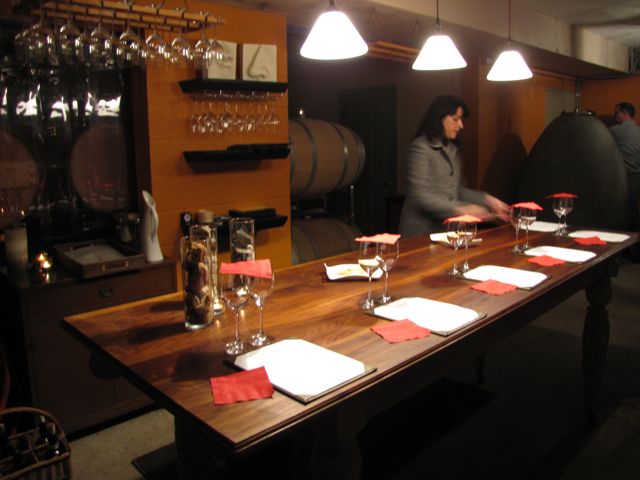 This past weekend we first compared two Chardonnays – same vintage, different vineyards.  Then we compared two reds – same vineyards, but different years.  It was so interesting to see the difference in taste between 2006 and 2007.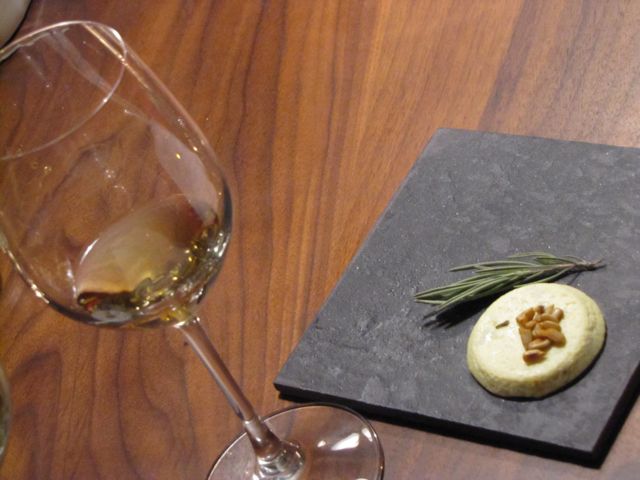 We concluded with two "dessert" wines – same wines, but from 2003 and 2006.  They were paired with a savory blue cheese cheesecake to demonstrate that the sweeter wines do not have to be paired with something sweet to eat.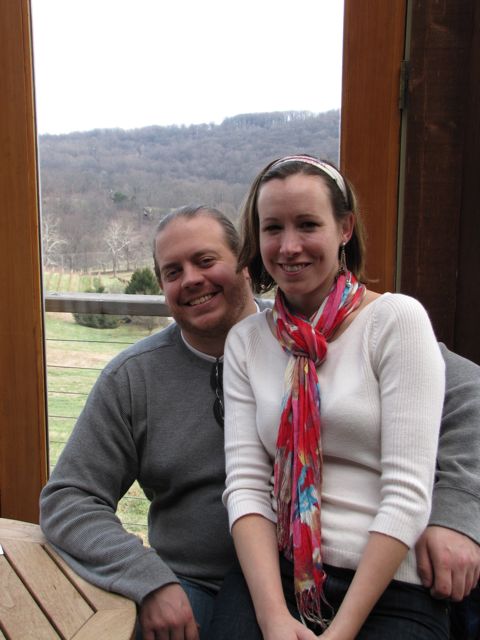 When the cellar tasting finished, we went back upstairs and ordered some cheese and bread and sausage andglasses of wine, which we enjoyed while looking out over the landscape.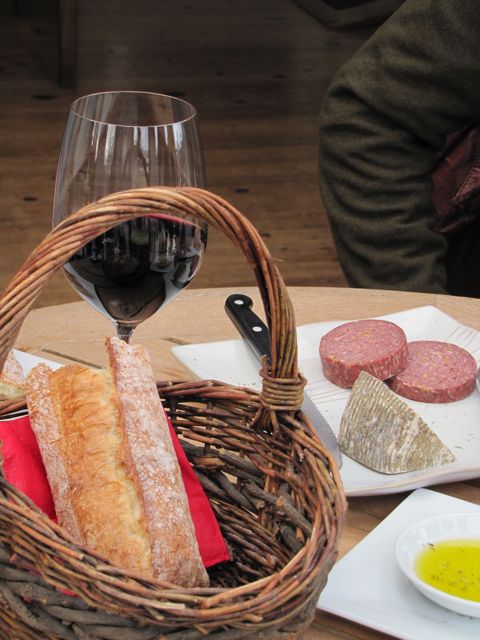 As we left, the sky was more overcast, but no snow – and cheerful rays of sunlight managed to beam through, creating the perfect late afternoon light on the mountains.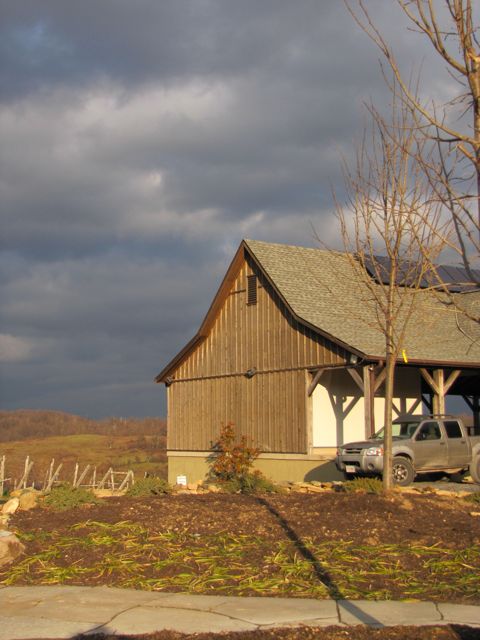 We had more adventures that day, visiting the town of Front Royal – where almost all the shops along the little Main Street were closed because it was Sunday – and getting apple cider donuts at the Apple House, and finishing with a cozy dinner in a little tavern in Upperville.  But the wine tasting and vineyard visit were definitely the highlight – so I'll leave it right there.
I had a really, really fun weekend.  I accomplished very little, but it felt so good to kick back and relax, and to give myself permission to have fun.  I've gotten so stuck in the mindset of  "I must get work done on weekends" that I had started feeling guilty when I didn't work.  And that's no way to live life!