Someday, when Ryan and I buy a home, one thing that we'll look for is a fabulous, wood-burning fireplace.  It's the one feature I really wish our rental home had.  But no home is ever perfect, especially not one you rent, so I just try to focus on all the things – the many things – that rock about this house.
But damn, it's tough in the winter, especially before Christmas, when all of you are sharing your beautiful, cozy fireplaces and their decorated mantels.  This week everyone's linking up for the Holiday Mantel parties on the big blogs. . . and  so it's got me thinking about it more than usual.
I'd hoped to hang another branch on the living room wall in time for Christmas, so that we'd have a place to hang stockings and Christmas cards – like we did last year – but I've been so busy filling regular and wholesale orders for Janery that it's just not happening until this weekend.  Last year's branch was scrawny, and looked like a centipede, but it helped us get in the holiday spirit.  If I have time to do it this year, the plan is to grab a hefty branch and then wrap it with fresh pine garlands and hang ornaments, so it will really be something festive.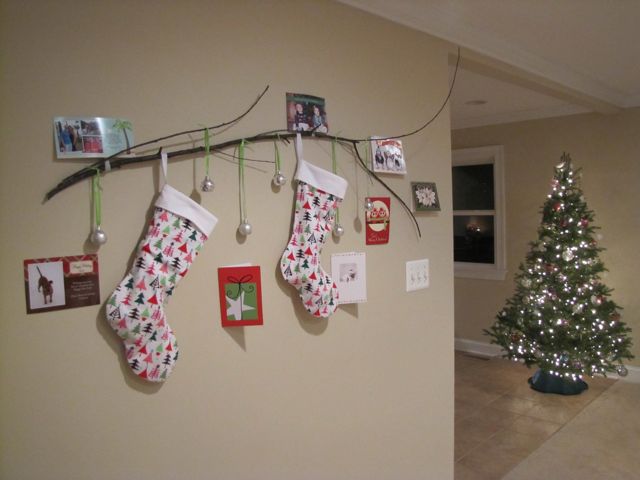 But for now I'm content to enjoy my little holiday tablescape that I created on my coffee table.  If that's the only decorating we do (0ther than the obligatory pine wreath on the front door) I'm ok with it.  We've got so much going on this December that it just doesn't seem like a top priority.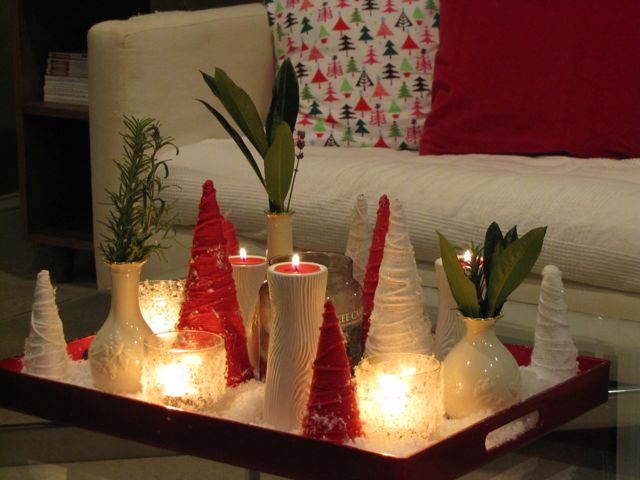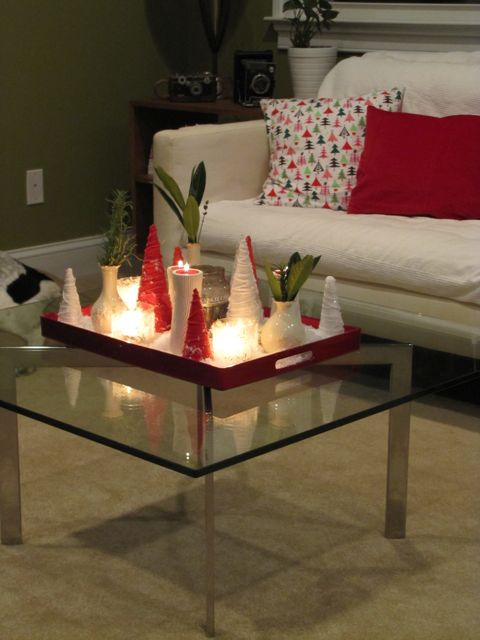 I love how it looks at night, with the candles glowing: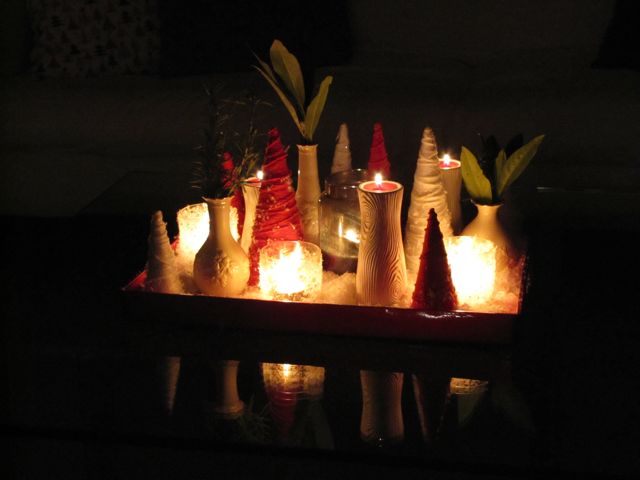 And yeah. . . I think that's all you're gonna get from me as far as holiday decor goes this winter.  Believe me, I have all sorts of decor I'd love to DIY . . . but Christmas is two weeks away.  It's just not happening this year!