Woohoo! It's Friday, and I can't begin to tell you how glad I am.  A nasty bug has been kicking my butt all week and I'm ready for some rest and relaxation.  There's only two things between me and my couch, and those things are a) work and b) showing you the rest of the changes I've made to my sewing room.
First, in case you missed my updated sewing table area  in the last post: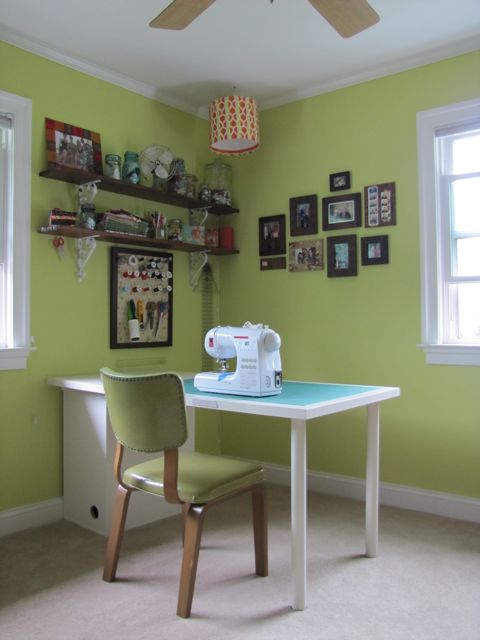 Now for my updated  sewing storage wall: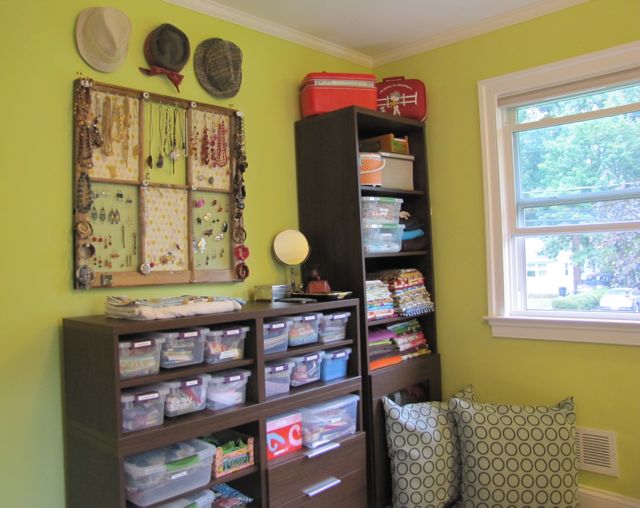 Here's a reminder of how it looked before: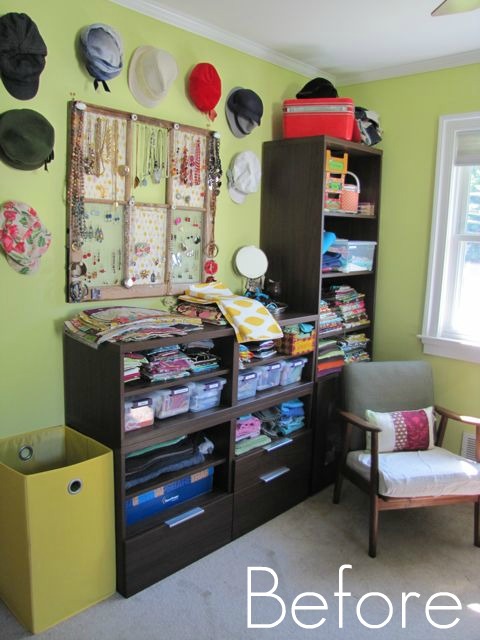 To the cleaner looking after: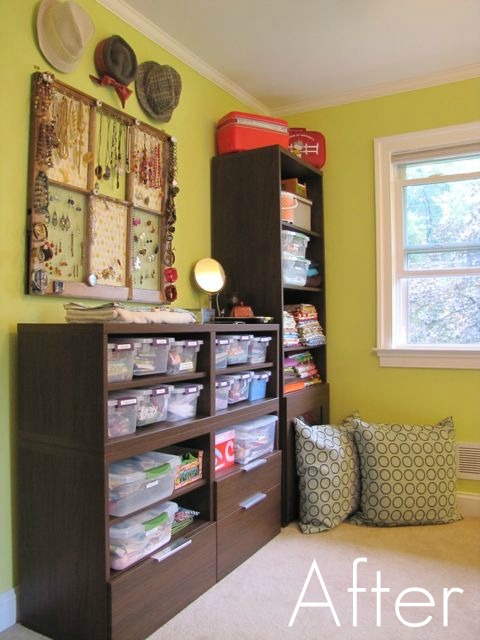 See how the theme from yesterday  continues?   I definitely needed to de-clutter that wall!
While I love the hat hooks that I invented, having that many hats on one wall ended up looking too busy.  So some hats went into the two perfectly good hat boxes perched on top of my computer desk.  I also had some space to put my newsboy caps (the perfect camouflage for a bad weekend hair day) on the top shelf of the desk.  See below.
Want to see how I created the window frame jewelry organizer?  Hop over here.
Very important sidenote:  I am thoroughly enjoying watching all of Melrose Place on Netflix.  It and 90210 are my favorite TV shows of all time.  Aside from Psych.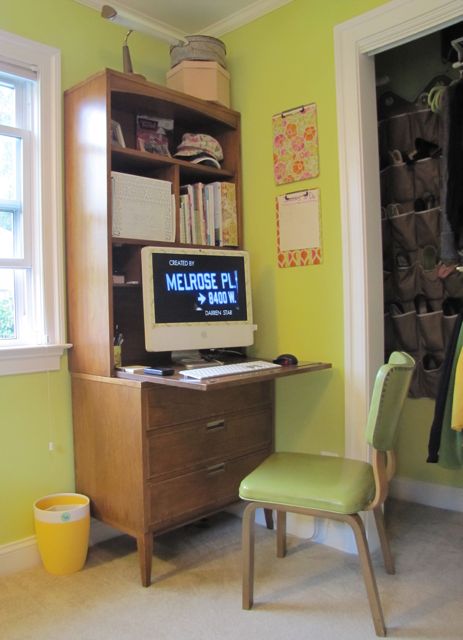 Second sidenote:  I added two fabric-covered clipboards to the wall by the desk.  One is for my ever-changing To-Do List, and the other is a place to clip all the shipping labels & receipts for Janery orders that need to be shipped out.
But back to the fabric storage wall (which also doubles as my dresser).
While I generally try to DIY my own upcycled storage containers, I bit the bullet a few months ago and ran to Target for more plastic storage bins.  Things weren't staying organized until I did this.  Each container has a purpose & a label – small scraps, large scraps, oddly shaped scraps (yes, really), and then there are many bins for things like zippers or ribbons or works-in-progress. In fact, I added more large bins so that I could sort all the products-in-progress out by type.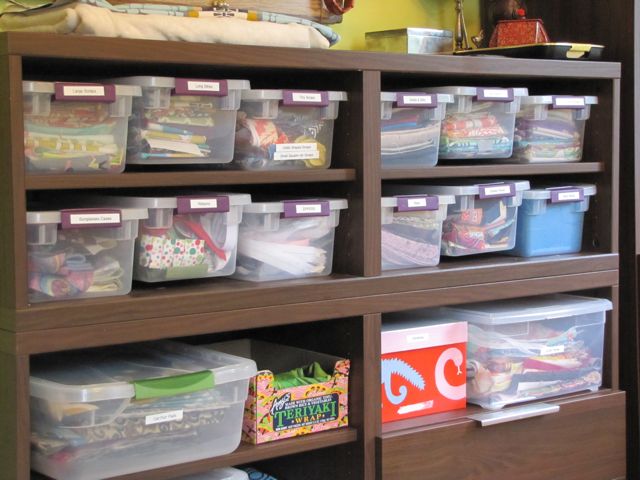 Finally, I moved my Danish modern armchair back to the bedroom , because it was too clumsy to have it between the fabric wall and the sewing table.  But at the times when I just wanted to break from sewing and curl up and watch a movie or episode of Desperate Housewives, I had no where to sit.
One day I pulled two oversized pillows out of the guest room and threw them in the corner.  And just like that, the corner went from angular and unfriendly to totally cozy and welcoming!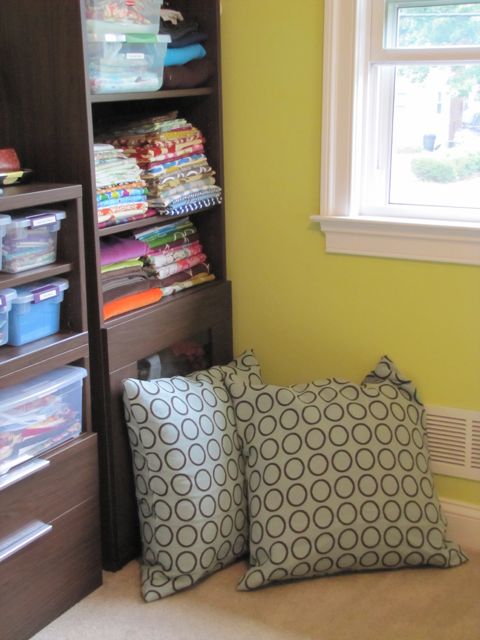 That's it for the studio changes.  Now it's time to tackle that basement . . .
And if you missed yesterday's updates, you can find them here.