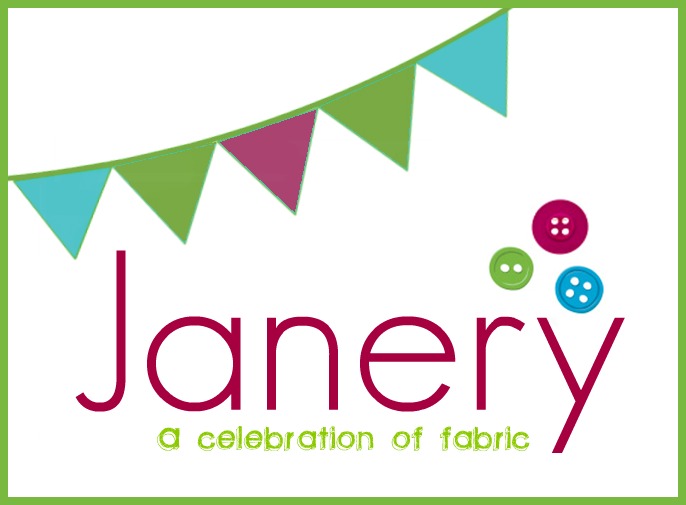 Branding and logo design are key to a successful company.  You can have the best products in the world, but if your brand and logo don't represent you well, you may not attract the customers you want.
Because this is so important, I plan to eventually I'll hire a graphic design & web design company to create a super professional branding and website package for both my blog and the shop.  However, for the next few months I've got to go the budget route and DIY it.  With this in mind, I've chosen to re-name and re-brand my shop to make it suit me and my products better.
The new shop name: Janery
Why?
When I launched my Etsy shop before Christmas, I chose the name Flourish Pets and Home.  That wasn't the name I wanted.  Months before, I'd come up with the name Flourish!, which I imagined would be written in a fun, whimsical, yet classy font.  But after some internet research, I found I wasn't the first to name a company Flourish.  That domain name, and several other websites, all existed for companies named Flourish this or that.
Tips for choosing a Company Name & Web Address
When you're creating and naming a company in this day and age, you want to check and see if the domain name is available before settling on a company name.  Not only do you need the domain name to match your company name (so people can find you online), you also want the domain name to be short, easy to type, memorable, and not easily confused with other companies' names.   And if the domain name for your business name of choice (and all its cousins) are taken already, then you probably should develop a different business name.
Random fact:  Experts say a domain name of 20 letters (0r 4 words) is pushing the limits of "too long."
When I couldn't get the website Flourish, or Flourish Home, I eventually settled on FlourishPetsandHome.com.  And that's how I sold on Etsy as well, because I couldn't get Flourish on Etsy either.  But the more I typed and saw my company name, the more dissatisfied I became.  It felt stodgy and complicated and just. not. me.
Then one night, just a few weeks ago, I was pondering new names. Suddenly the word "Janery" popped into my head.  It's not a word, it's not a name, but I knew then and there it was going to be MY shop name.  The idea was a combination of the words Jane & Finery . . . and then later we realized that it was also Jane & RYan, which is just fun.

A few weeks later, as I was trudging through some spreadsheets at work, a tagline popped into my head: "A celebration of fabric."
Why this tagline? It incorporates the key element and inspiration behind my designs – fabric – without limiting me to a niche market.  My love of fabrics, of mixing and matching them, and of creating things from them, is what started this whole journey.   And I'm happiest with sewing when I'm mixing and matching, pulling pieces of fabric together and creating something random with them. And if  creating and sewing lovely, useful, durable items isn't a celebrating fabric, then I don't know what is!
Now that you know the back story on the change of name, tagline, and logo – here's a rough draft of where I'm going.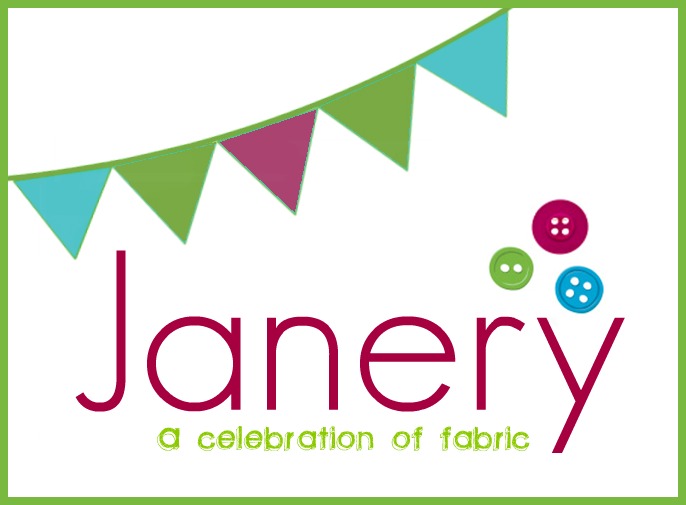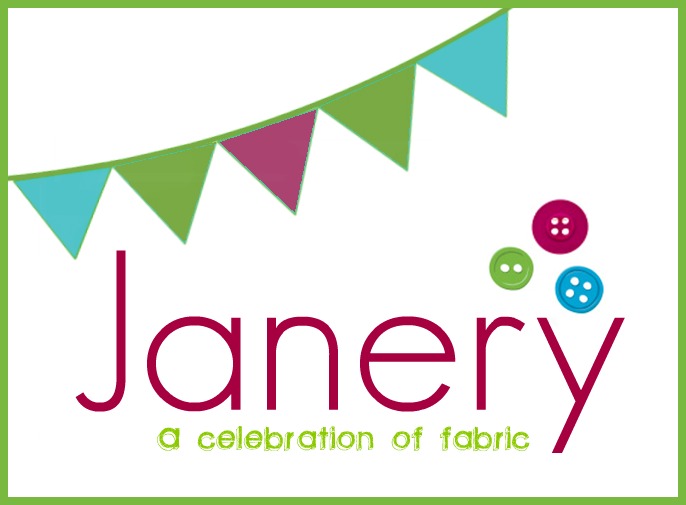 Before I move on, I'd like to give a shout-out to Jen at iHeart Organizing, who created the logo with shop name and buttons for me.  I love it!!   (Btw:  I've also ordered some customized product order forms from her Etsy shop so that I can take custom orders at my booth in a professional manner!  Have you seen the fabulous forms and calendars and checklists she creates?  Jen is such a multi-talented girl!! )
But I'm constantly changing my mind, so when I thought up the "celebration of fabric" tagline, I decided I wanted to add some bunting across the top of my logo.   You know, to evoke that celebratory and fun feel.
Here's where I'd love your help:
The bunting / pennant sketch that swings across the top of the design is only a rough draft.  I mocked it up using Sumo Paint, but I'm not a graphic artist and could really use some help from someone who knows enough about graphic design to create a high-resolution version.   Ideally, I'd love to fill each little triangle with patterns, to mimic the look of a fabric pennant.  But I have NO clue how to do that. If you know how, and are willing to help, I would be BEYOND appreciative!!  (And would definitely send some gifts your way as a thank-you . . .)
So what do you think?   I'd love to hear your thoughts on any or all of this. 🙂