During our misadventures at the Jersey Shore for Ryan's 30th birthday, we stopped at a few antique / thrift stores.  It wouldn't have been a true Jane-and-Ryan road trip without such stops!
At Yesterdays and Todays,  a large antique consignment shop in Toms River, NJ, Ryan spotted these two vintage canning jars for me – which I scooped right up for more thread and ribbon storage in my sewing studio.  The hinged lid actions worked well, and better yet – each jar was 20% off!  The grand total for the pair was about $12.00 – which was fine by me.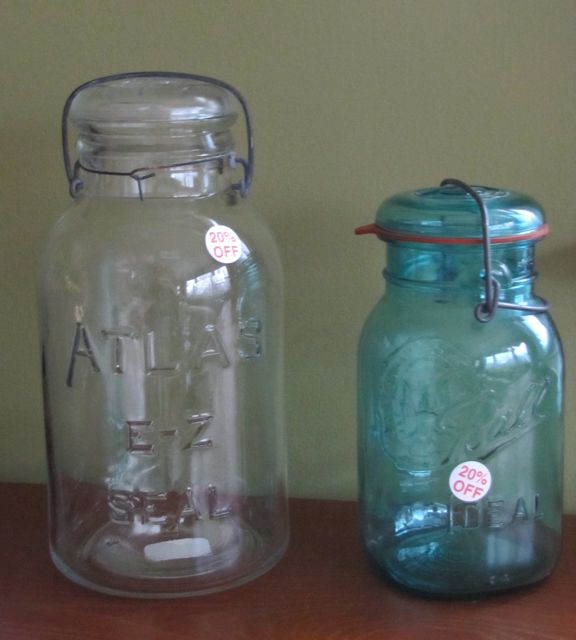 But that's not all.  A pop into a random Goodwill store located somewhere off the interstate in New Jersey yielded this old teal Pyrex baking dish for only $2.00!  Now that's what I'm talkin' about !!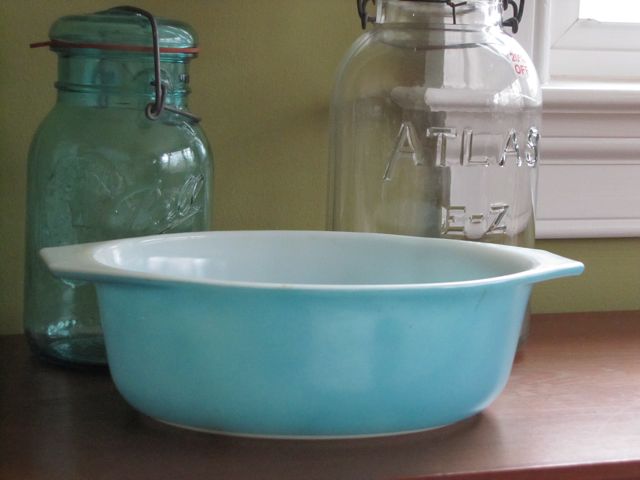 Did you know I have a thing for old Pyrex?  Maybe not.  Well, now you do!  Someday I'll have to share photos of my whole collection.  Between it and Fire King, there's so many whimsical designs and colors that I have no interest in modern day bakeware or mixing bowls. Gotta love collecting items that you can actually use around the house!
What do you like to collect when you shop at thrift and antique stores?