When I shared our Valentine's Day scavenger hunt,  did you see the two empty glass vases on the bathroom wall?
Those vases have been hanging on that wall ever since the failed attempt to use them in the kitchen last September.  And can you believe it, they hung on this bathroom wall for the last 6 months with never a flower in them??Empty no more, and it's about damn time.  I popped some colorful and generous stems of Alstromeria into them before Friday's dinner party.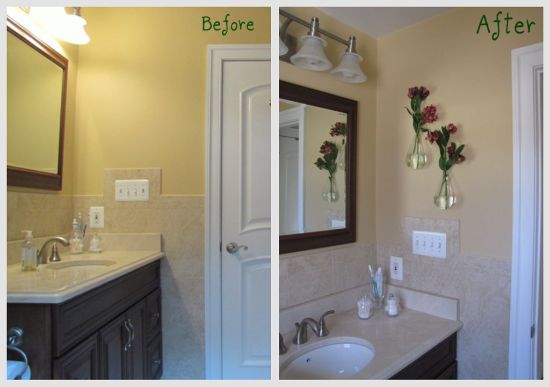 I love the simple teardrop shape of these CB2 Teardrop vases, and their small size makes it easy to add them to an otherwise useless wall.   And isn't it great how a simple handful of stems adds so much color and life to a previously boring wall?  Even better, I get to change this "art" up every few weeks.  If I grab greenery from my yard, it doesn't have to cost a thing!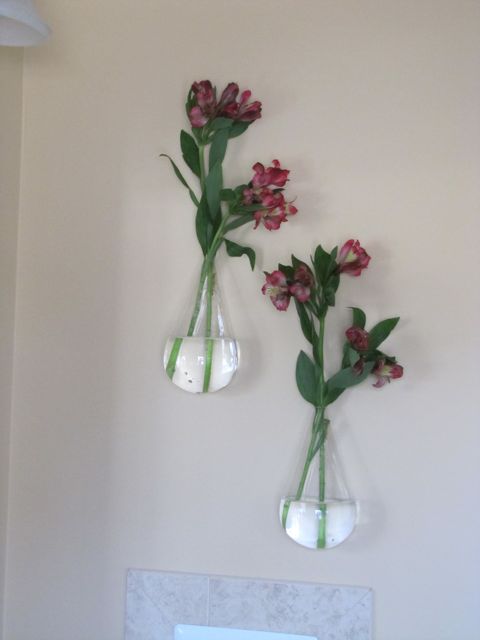 And finally, it's like a two-for-one deal . . . or should I say 4-for-2 . . . because the vases and their contents are reflected in the mirror above the sink.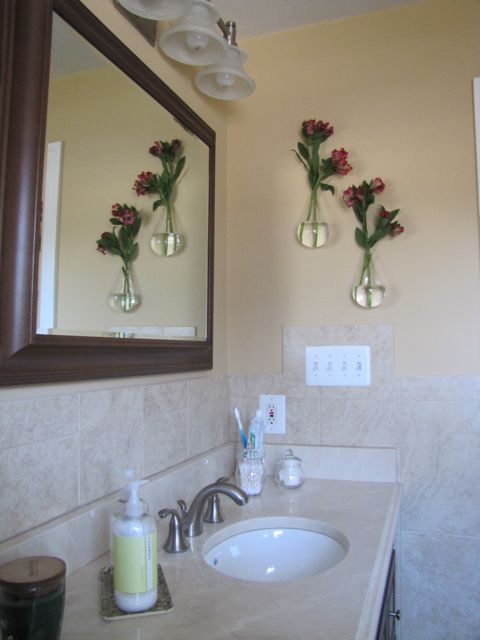 Hooray for the finishing of long-overdue projects!
And in other news, can you believe it's already March?  Geez, I don't know where the time goes.