We may be short on blog posts here at the borrowed abode, but it's only because we've been working so hard on projects!  Yesterday came to a close around 2 am for both me and Ryan, when we finally tumbled into "bed" on the living room floor.   Yeah, you read that right.
We were both busy with drills, pliers, chisels, spackle, and paint.  If you follow me on Facebook or Twitter you may have heard some grumblings as to why.
But for now I'll spare you the sordid details, and give you a peek at Ryan's project: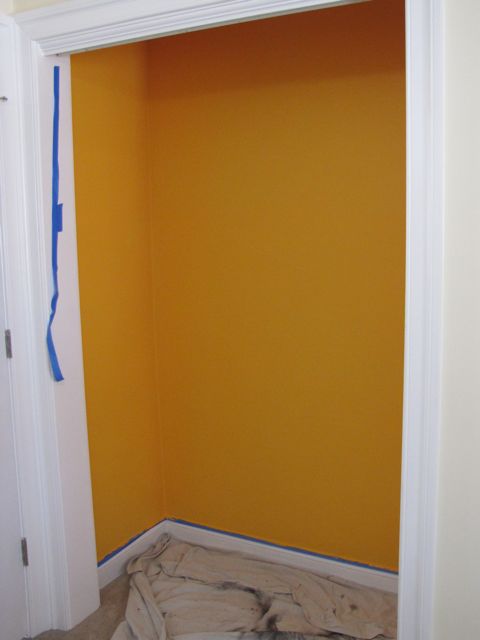 Update: In the comments, Ryan asks:
The color for my closet came out lighter than the burnt orange I was going for, but I think I like it.
So is it awesome, too awesome, or do I need a darker shade of awesome?
As well as mine: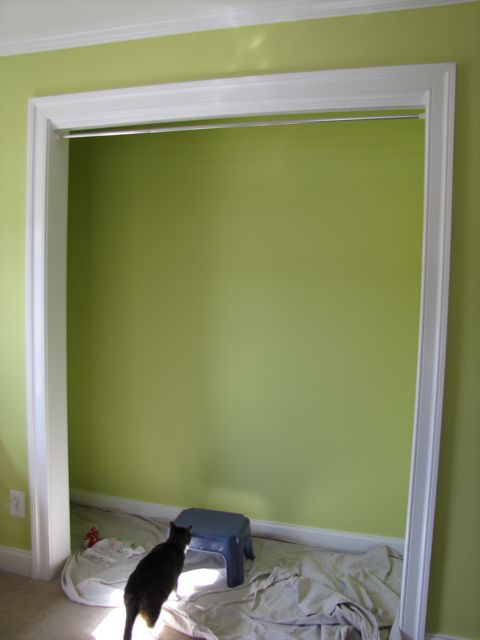 That's all you get to see right now, because that's all we've done.  You'd never believe me if I told you just how long it took.  Hope to see you tomorrow with pics of the finished product(s).