What made my decision to drive-overnight-to-Nashville-with-three-strangers more worth the risk than anything else?  The closing keynote address at Blissdom, given by Scott Stratten.  Both he and his book, UnMarketing, kick ass.  And not just because he's willing to dress up like a princess.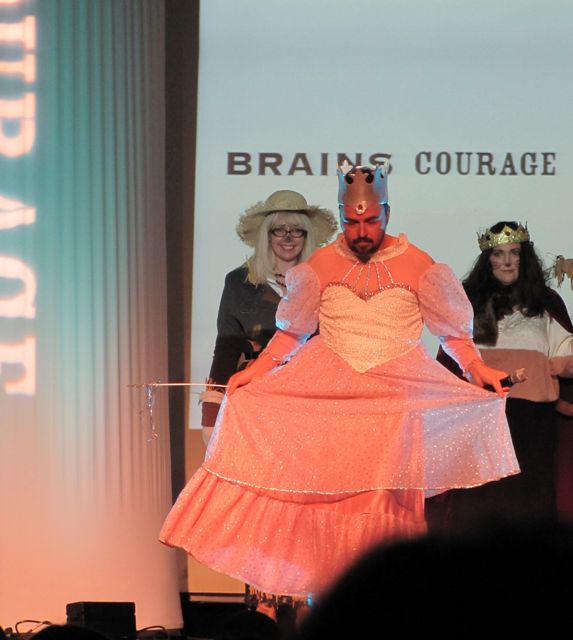 His closing session was so full of great nuggets that instead of sharing one huge wrap-up post about Blissdom, I'm sharing my takeaways from his session all by themselves, because I want you people to read this!
Blissdom '11 Closing Keynote Address from Scott Stratten (@UnMarketing)
On Blog Comments & CAPTCHA:
Only 1-3% of your readers will comment on your posts.
We all love blog comments, right?  They make us feel all warm and fuzzy and validated.  So why do we keep doing things to discourage commenters?
Those "CAPTCHA" things where you have to type in a word before submitting your comment?  Scott had one thing to say about that:  "NOOOOOOOOOOOOOOOOO."
(I agree . . there's nothing more frustrating when commenting than having to jump through hoops just to click "submit.")
9 out of 10 times blog comment moderation is not necessary.  There's nothing more discouraging to a reader than to share their thoughts only to be faced with "This blog comment is awaiting moderation."  It keeps them from being able to immediately join in the conversation.
(I personally have spam protection built in with my WordPress blog, so it's never really an issue.)
If you are going to have comment moderation enabled, customize the message to make it more friendly and personal.
Recommendation: Use the Disqus plugin for threaded comments.  Also, it emails you when someone comments on the blog, and you can reply to the comment via email (and have it show up on the blog).
On marketing:
Marketing is not a task.  Every time you engage with someone, you are marketing yourself.
Marketing isn't hard.  You just have to care about people.
People do business with people they know, like, and trust.  So what are you doing to increase these three factors?
In regards to blog success:
People spread awesome.  Awesomely sweet. Awesomely great. Awesomely horrible.  Awesomely funny.  People don't spread "just ok." Therefore, blog when you have something awesome to say.
When you haven't posted for a while, and you do finally post, you want people's reactions to be "OH HOLY MOSES, HE FINALLY POSTED!  I HAVE TO GO READ IT!"
Just be honest with yourself:  you know when you've created the awesome, just as well as you know when you're just creating "content."  If you're more focused on posting frequently than on posting "awesomeness" – that's lame.
On making your site user-friendly:
Make your site mobile-ready.  Check how it looks on an iPad, Droid, iPhone, etc.  Scott recommends the WP Touch WordPress plugin to help make it more mobile-friendly.
On SEO (Search Engine Optimization):
We tend to over-SEO stuff.
Nobody ever said "This article is ok, but wow, I love how it's keyword optimized!"
On "contact me" forms on websites:
For every field you add to a form, there is a 10-30% loss of registration.  In other words, the more fields you have, the fewer people will actually fill the form out.  Keep it quick-n-easy!
On social media platforms:
You can't use every site all the time, so choose a primary platform and stick with it.  Twitter? Facebook?
If you use Twitter, you can get your stats at TweetStats.com
Twitter is all about building relationships.
The great thing about sharing info on Twitter:  you're not spamming people, you're sharing items and then they can choose if they want to check it out.
On negativity:
The more emotional currency you spend worrying about trolls and negativity, the less you have to spend on those you care about.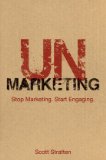 And that concludes the nuggets I can share from Scott's speech.  I wish you could have been there – he was 100% awesome, shared 100% interesting and helpful info, with about 50% stand-up comic.  Want more?  Go buy his book.  It's totally worth it.
PS:  Now that you're done reading, here are some awesome links:
Disclaimer:  No, I was not compensated for talking about how awesome Scott and his book are.  It's my 100% my personal opinion. But if you buy his book through my link, I do get a minuscule bit of dough.