Oops!  I've missed a few days of blogging, but I've got a great reason. My best friends and I spent a long belated birthday weekend visiting my parents in Delaware.  We had a blast! I want to tell you more about it later – especially the amazing Pennsylvania vineyard we discovered – but for now here's a quick glimpse.
From matching PJs to game nights to DIY'ed haircuts and vineyard visits, it was perfect.  We met almost 8 years ago while working at Ambassador Animal Hospital in Richmond, VA.  Hence, we call ourselves the "A-Team."  Aside from me, the A-Team consists of an animal control officer & photographer, a veterinarian, and a nurse.  Along with my family and my college roommate Melissa, they are the most important people in my life.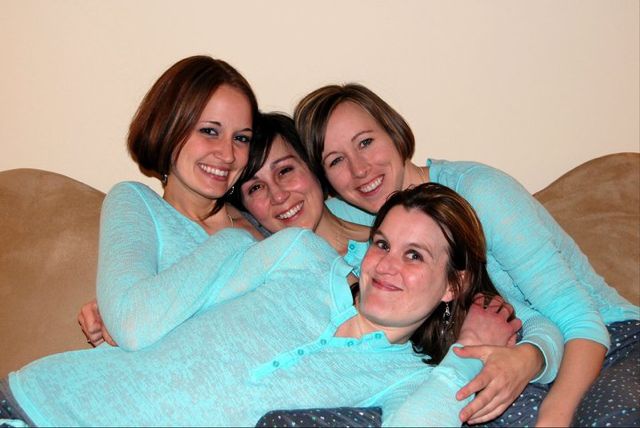 My brother asked my mom "They're 35.  Aren't they a little old for a sleepover?"  Our answer?  Heck no!  First off, our average age is 32.75, and second, we believe you're never too old to connect with your inner girl.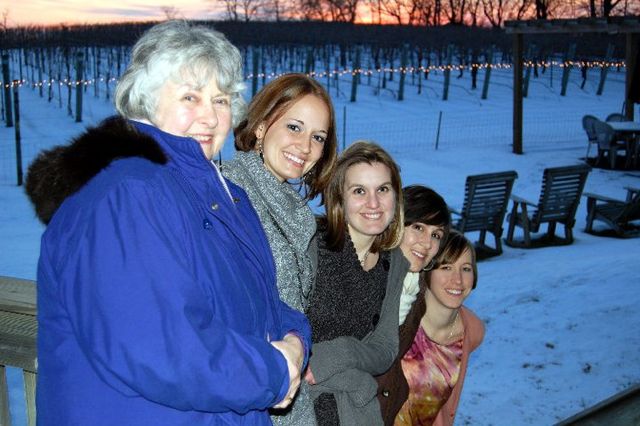 My dad earned points for surviving the ratio of 5 women to 1 man for the 3 nights we took over the house.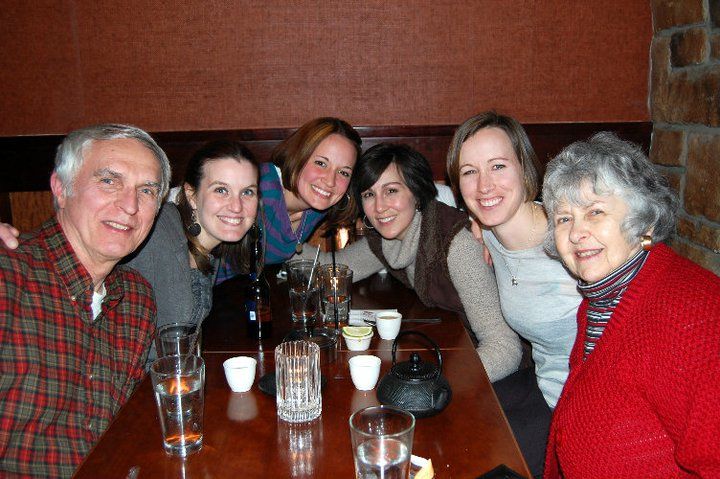 So that's where I've been.  Best birthday weekend ever.