When I last showed you my sewing corner of my studio, I had shelves hung but nothing on them.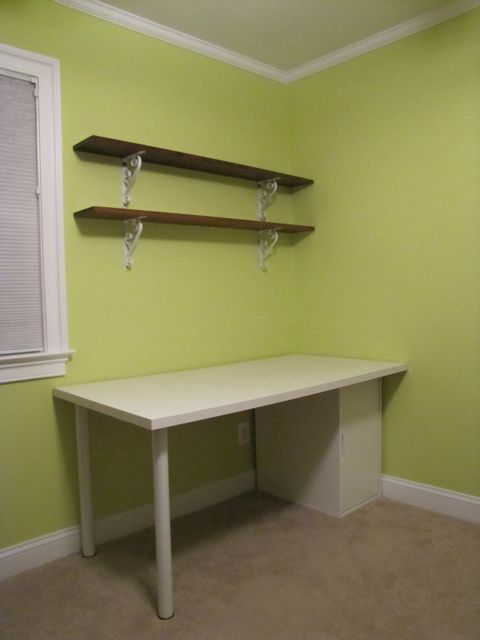 Well, now I have photos to show you of the filled shelves, with the vintage jars full of thread, etc.  But right now I want to ask you about the lamp hanging over the desk: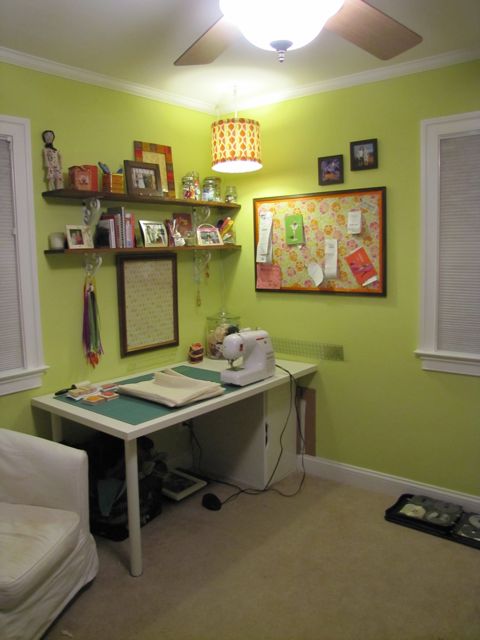 I did the usual – found a plain lampshade and a hanging cord set (both from Ikea) and then used ModPodge to cover the shade with some fabric and a ribbon liner.  Then I hung it over the sewing desk, because that area was seriously lacking focused light.  My eyes were getting tired from squinting.  I felt like an old lady.
So  I let there be light, and there was light.  And the light was glorious.  But the placement of the lamp . . . well, I'm not so sure about that. I think it needs to come away from the corner some.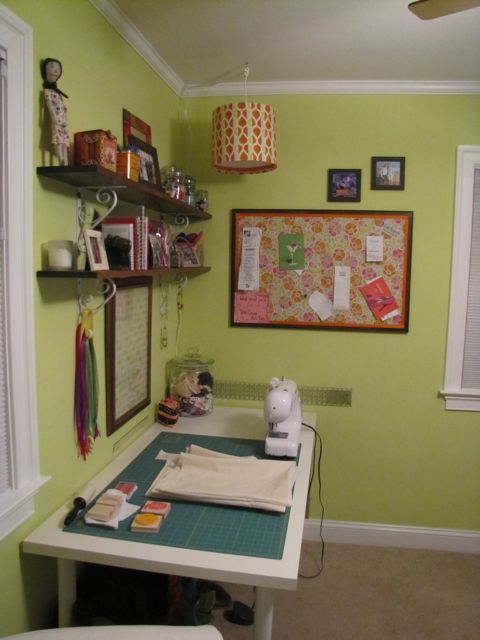 Does it look too squished in to you?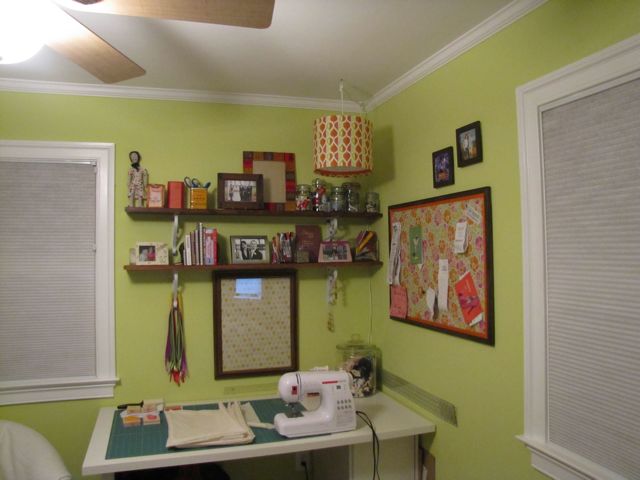 P.S:  Thanks so much to all of you who weighed in with comments (and emails) of advice and encouragement for my friend who's struggling with some big decisions right now.  I can't wait to share all your kindness with her!
P.S.S:  New to the blog?  You can check out the beginning of my studio makeover, find details on the patterned dry erase board and cork board, and see how I used vintage jars to store my thread.
And if you want some free help with a rental decorating (or other small space) challenge, drop me a line!