Happy Friday, y'all!  This week has been all about my sewing studio/office/dressing room makeover, and I'm finishing off the week with a project that I've been dying to spill the beans on for months now!
That's right, months. This baby was the result of my first ever trash-on-curb-rescue, and as a matter of fact – it was the inspiration behind Ryan's "What the Hell" posts.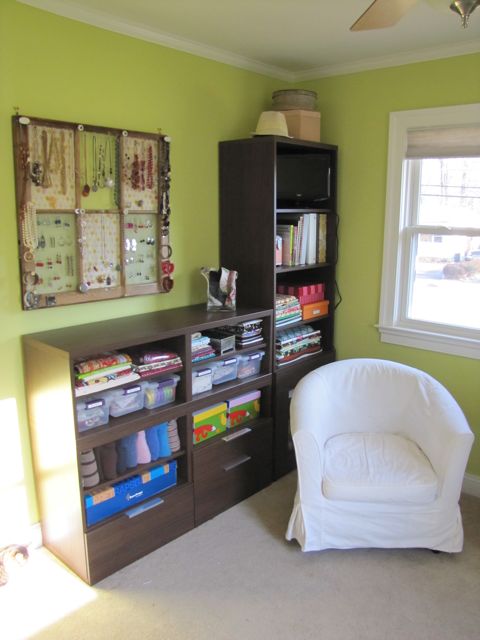 What's that on the wall?  If you're thinking it's an old wooden window-turned-jewelry-display, you're right! Oh, the day I proudly lugged not one, but two of those peeling, rotting windows across the street and into my condo, Ryan's eyes rolled back in his head and he groaned in disbelief.  And despite Ryan's . . . um. . . "encouragement,"  I've finally made it into a fabulous piece of decorative jewelry storage.
I forgot to take a true "before" photo, but here's what it looked like after a ton of sanding.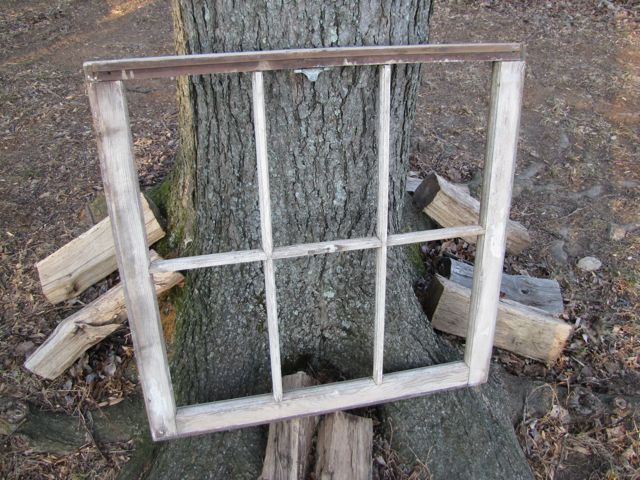 The work was totally worth it.  Every time I pick out what jewelry to wear with my outfit, I feel like I'm shopping!  Gotta love storage that gives you that kind of a thrill.  It's much more cost-effective than hittin' the mall.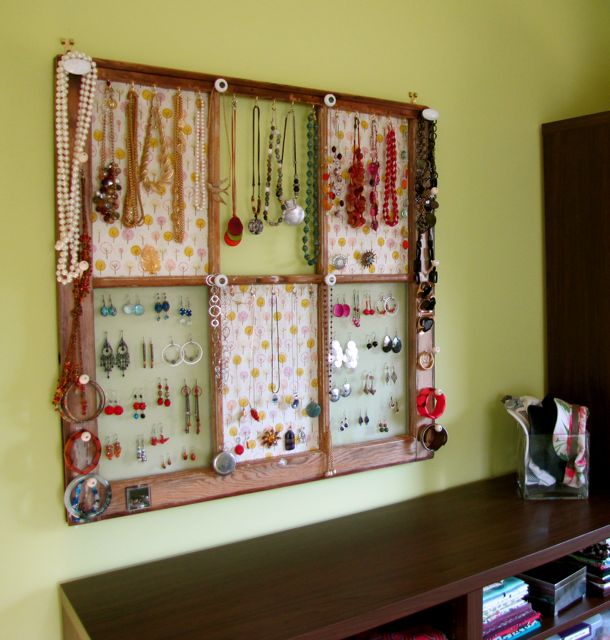 I backed three of the window pane sections with coordinating Erin McMorris Wildwood fabric (you saw it earlier on my custom dry erase board) just for fun.  Most of the necklaces dangle from little cup hooks, but a few are strung over the old knobs that I picked up at the Habitat for Humanity ReStore on the cheap.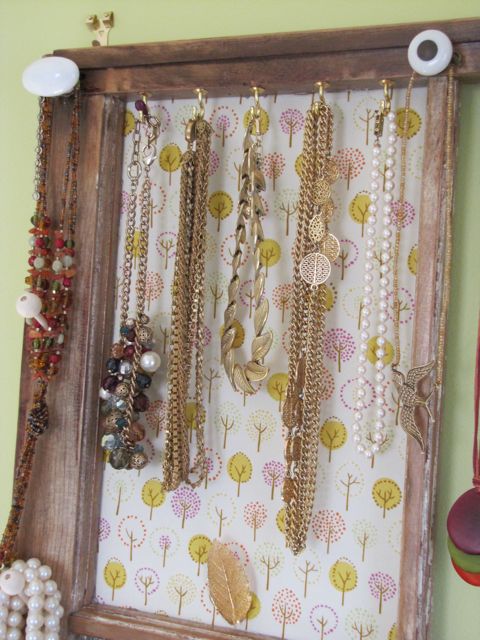 Two of the bottom panes got a fresh piece of screen so that all my hook earrings would have a place to dangle.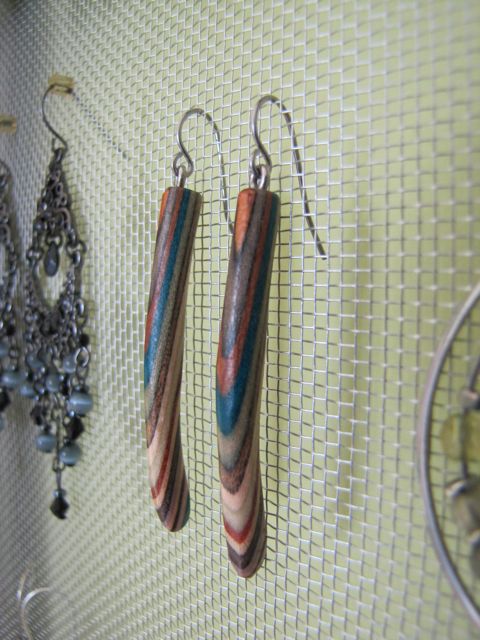 And some simple wooden dowels added more chunky necklace and bracelet storage on the sides of the window.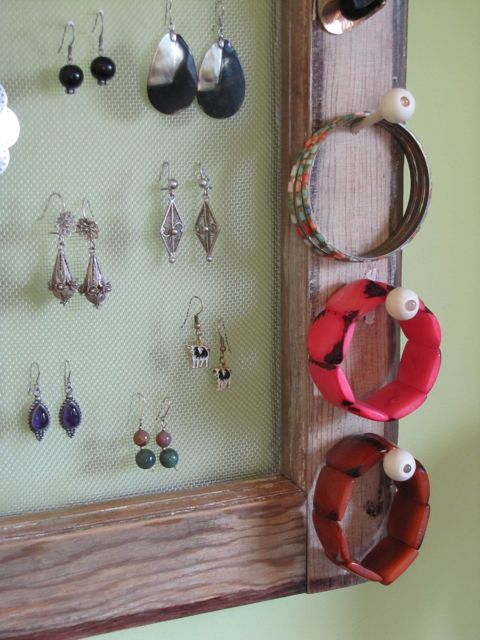 So what was the cost of all this?  Honestly it wasn't much.  The window itself was free, and I already had the sandpaper and polyurethane on hand. All in all, it came to about $15.  For something that stores ALL your jewelry that well?  I'd say that is one seriously awesome deal.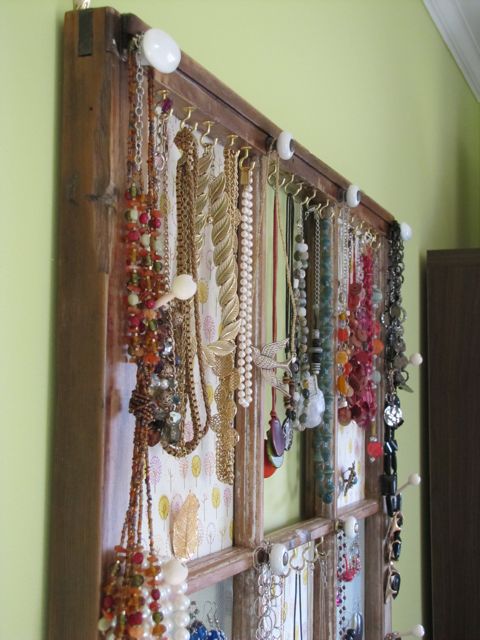 So that's my big fancy-schmancy idea that I've been carrying around with me for almost a year.  Next week I'll share a step-by-step tutorial on how I made it. In the mean time, have a great weekend – and don't forget, if you'd like some [free] advice on how to tackle a decorating challenge in your rented space, drop me a line!
PS:  If you've ever wanted to be able to hang long curtains without putting holes in the walls, be sure to check back Monday!  I've got a rental – friendly solution that I'm 99.5% sure is going to totally rock!
Update:  You can find the tutorial here.