Whew! I spent the last few hours trying (again) to tweak the layout and design of my site a bit.  I know it keeps changing, but that's just because I'm trying to find the format that works best for us all.  I'm not done, so if you've got any feedback – or if you happen to be a WordPress guru  who is willing to answer questions – please let me know!
With that in mind, I'm just going to share a quick and easy trick I figured out when I was putting my new studio together.  I hated how my desks had left scratches on the previous wall color, so when I was moving my desks back into place after painting the walls, I grabbed a glue gun and some felt.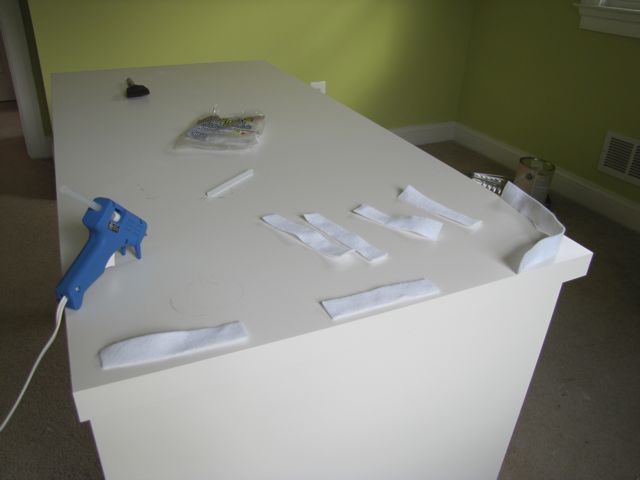 After cutting the felt into strips, I hot-glued them along the back of my desk, and around any corners that were going to touch the walls on both sides.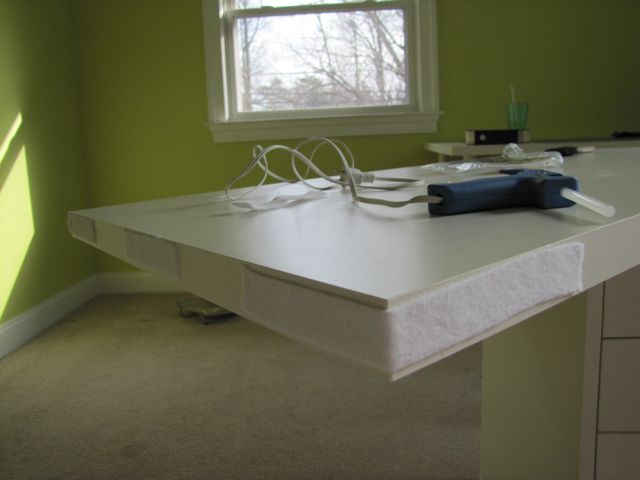 So far it's worked perfectly.  Despite my clumsy banging and knocking around, there's no scratches on the wall.  Yet.
And that's it.  A quick-n-easy fix for the furniture that bumps your walls.
I hope you all have a fantastic weekend!  I'm looking forward to sharing a couple exciting things next week, including the start of "Rental Decorating 101," a series of posts that I've been working hard to put together for all my fellow renters out there. If there's anything in particular you'd like me to discuss, please let me know!  (borrowedabode {at} gmail.com)