I'm totally stoked to announce the winner of my Command Brand product giveaway!
Random.org has drafted lucky #13, Tiffany L., who is currently stationed at a military base with "fabulous" cinder block walls.  I don't think I have to tell you that this package is deploying for a good cause!  Tiffany wrote
So I have 3M Command Hooks and accessories ALL OVER this house. It's the only thing that works short of drilling huge holes in the walls.
Hopefully this prize will help her command and conquer her decorating dilemmas.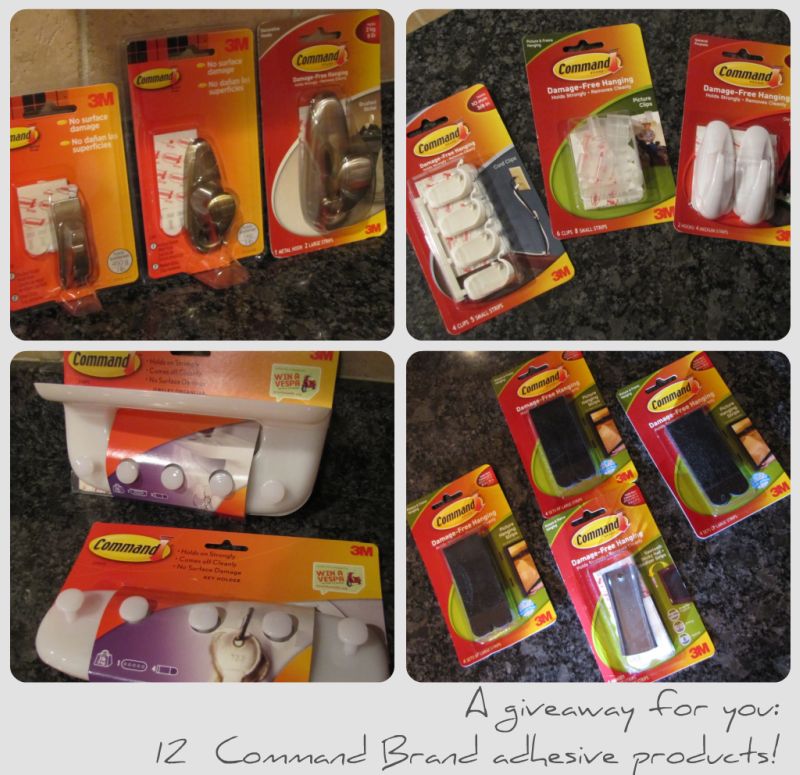 Ok, enough of the bad military-related puns.  In the giveaway post I also asked you what you'd like to see more of on the blog.  Well, you guys have spoken, and my to-blog list is as follows:
More tips on repurposing/upcycling items for unique and attractive storage
How to store more stuff, more attractively
More videos, including a video tour of the house, video tutorials (scary!), and a video of my favorite coffee shop and roastery (I think I can do that!)
How I decorate the home in a way that makes both me and Ryan happy (ah, yes – the joy of decorating for both sexes)
DIY furniture builds (yes, we definitely have some of those in the plans – just waiting for warmer weather)
Kitchen/food storage for tiny apartment kitchens
Refashioning projects (yep, I've got some of those – just need to get photos of the finished items!)
Well, it looks like I've got my work cut out for me.  I certainly won't be running out of blog topics anytime soon!  The best part is – it sounds like what you guys want to see is totally in line with what I want to write about.  Anyone have a magical potion for eeking more hours out of a day?