Thanks so much for visiting - Please subscribe to my RSS Feed or come say hello on Facebook!
I had no idea there would be so many parts to the saga of the Christmas tree.
We came home early from work today, excited to get ready for tonight's holiday party.  We opened the door, only to be greeted by this: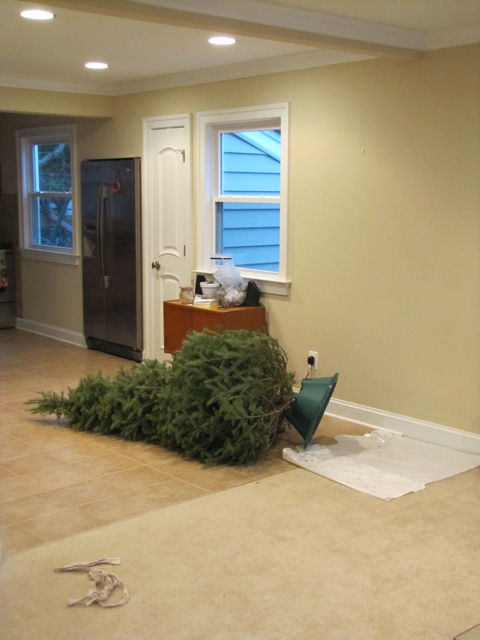 Closer inspection revealed one of the potential culprits teething on the tree stand: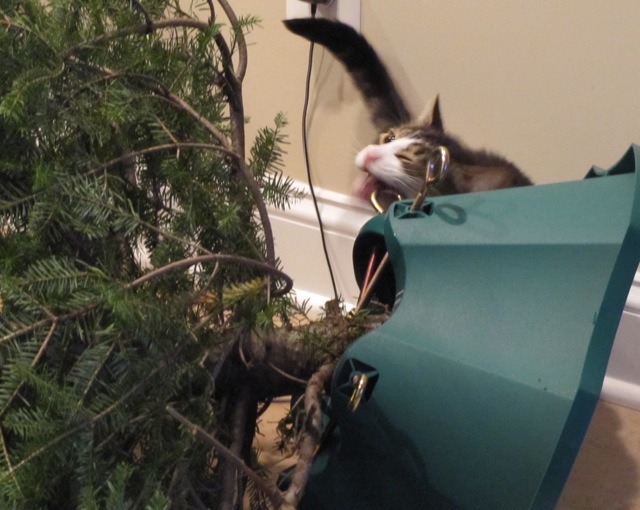 He looks defiantly guilty, don't you think?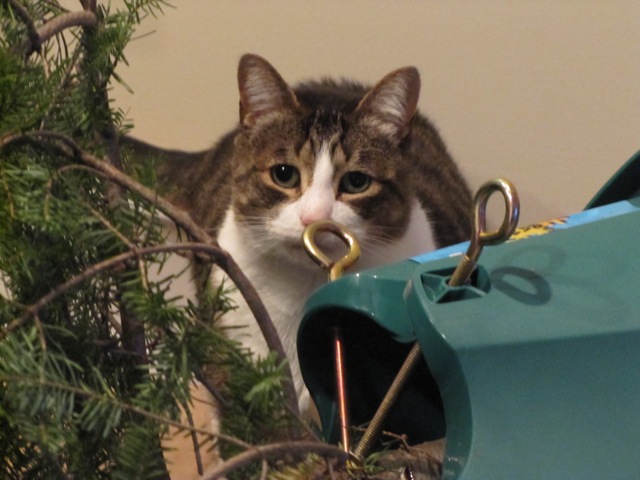 However, the dogs are cowering on their beds in the bedroom.  They have yet to emerge, and we've been home about an hour.
Sigh.
You just can't make this stuff up!
On the up side, Ryan has taken the tree out back.  No, not for a beating. (What is wrong with you people?)  But to cut the end off [again] so we can attempt to set it up [again].  Hopefully this time we'll actually remember to put water in it!  Third time's the charm, right?