Q: How do you add an entryway to your rental home without doing demo work and losing your deposit?
A: Easy.  Just channel your imagination, build a bit of a bookshelf, and add a few accessories.  Like muddy boots.
That's pretty much what Ryan and I did in our living room.  Remember how boring this wall was?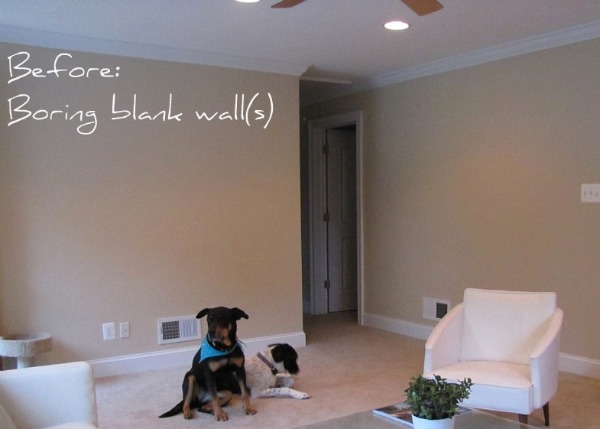 Well, I couldn't take it anymore!!  With the help of my dad, and [of course] some plans from Ana White, I created an inexpensive bookshelf to serve as an entryway table, complete with a boot shelf on the bottom.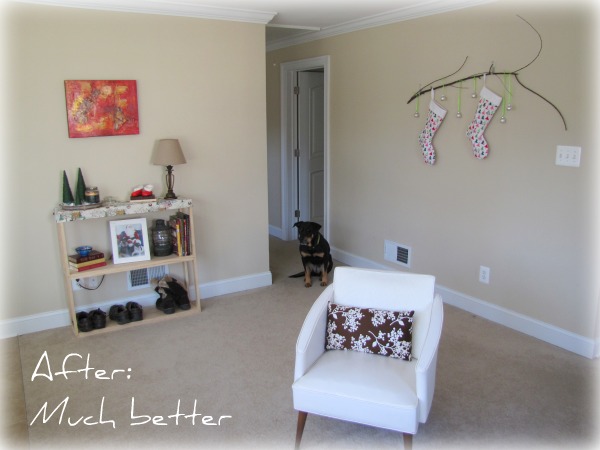 Ok, so I didn't end up building it – my dad did.  But that's only because I was busy helping my mom with things.  As demonstrated by our nightstands, I'm not afraid to roll up my sleeves and grab a power tool (or two).
So the shelf is all decked out for Christmas, even though it's not stained or finished yet. I figured that it's better to put it to work until I've got the time to slap some stain on it.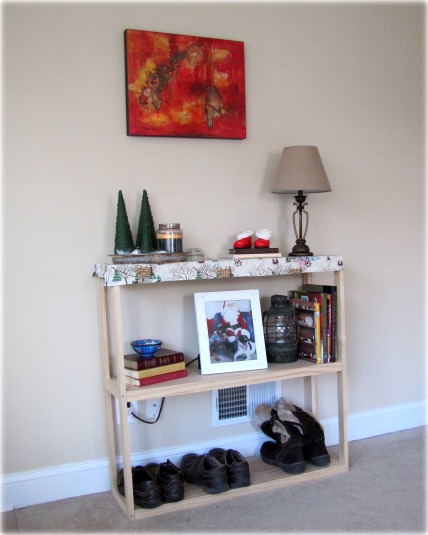 To make up for the unfinished top, I topped it with part of an old Christmas table runner that I sewed way back in the day – around 2002, by hand, because I had no sewing machine!  Anyway, the fabric would have stuck off the ends like a sore thumb, except I used my trusty painter's tape (yet again!) to tape the corners of the fabric down like I was wrapping a package.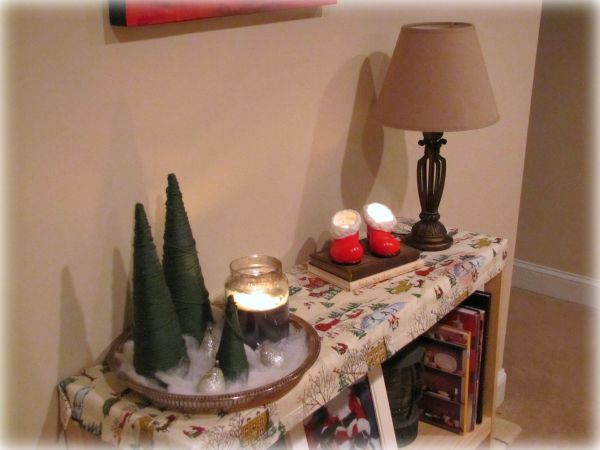 Next, I added another little wintry vignette, this time in an antique silver tray, with green yarn trees to match my pine scented candle and a few random sparkly pears for bling. A pair of Christmas shoe candle holders, which have been in my family for as long as I can remember, top off a small stack of books, and a small lamp adds a nice homey touch.  It's amazing what a difference a little mood lighting can do.  Just having that lamp on when coming home to a dark house makes the place feel so much more inviting!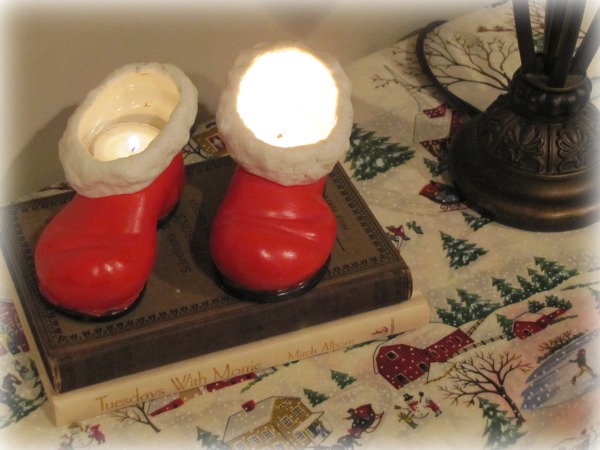 On the second shelf I added a few books, a beautiful Turkish bowl for keys, a seasonally-appropriate Christmas photo of the pups with Santa, and a few design books I love.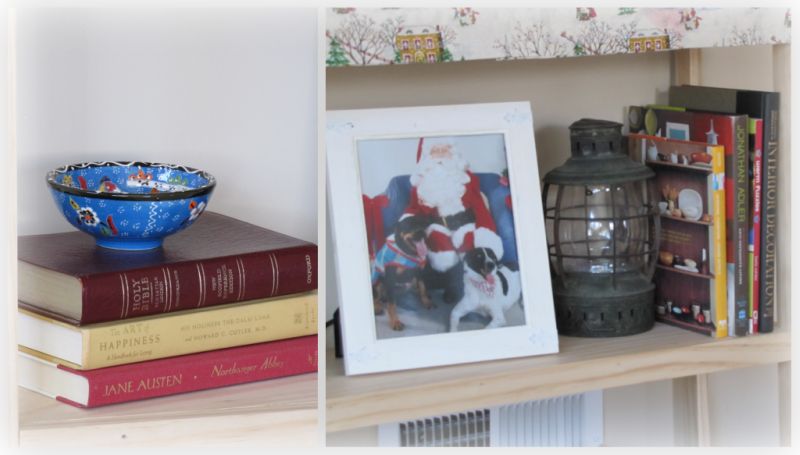 The bottom shelf provides a resting place for snowy boots and muddy shoes.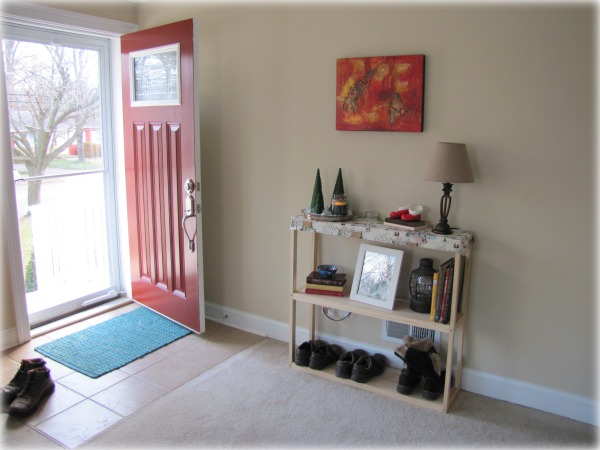 Don't you just love how easily the bookshelf transforms the blank wall into a totally functional entryway?   I know it's not the most gourmet piece of furniture, but for the cost of $65 for a solid wood piece, it can't be beat.  Now I just need to get my butt in gear and stain it to match our living room furniture.
PS:  Iif you'd like some free help with a decorating challenge in your rented home, (with our without the use of branches), drop me a line!
PSS:  Shared at My Backyard Eden – check them out!