After our extremely disappointing stay at the Moorings Inn near Bar Harbor, Maine, Ryan and I were thrilled when we arrived at the Rustic Log Cabins in Littleton, NH to find that they were just as rustic, cozy, and charming as we'd hoped.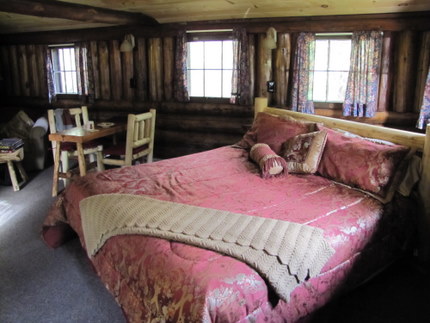 Our small cabin had absolutely no cell phone reception or WiFi, and certainly no TV.  But what it did have was a fireplace directly across from the comfortable king-sized bed: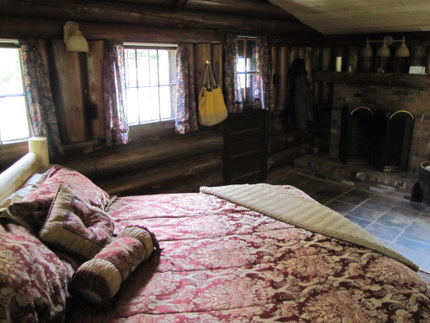 As well as a kitchenette (not pictured) and a sitting area.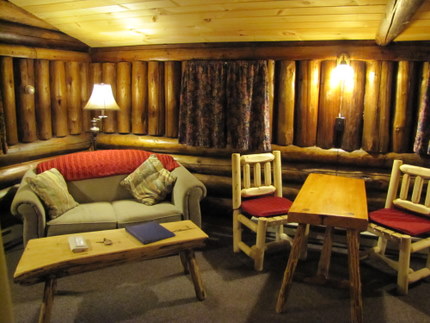 Along with the owner's house, the cabins all backed up to a rushing brook whose soothing sounds lulled us to sleep at night.
We were very, very happy there.   I cooked up a stew and we did puzzles and enjoyed the fire every night.  We plan to return – if not this Christmas, then the next.  It's just the kind of place you want to hide in when it snows in New Hampshire.