When Ryan and I passed this old abandoned gas station in the wilds of New Hampshire last week, we had to stop and shoot some photos of it.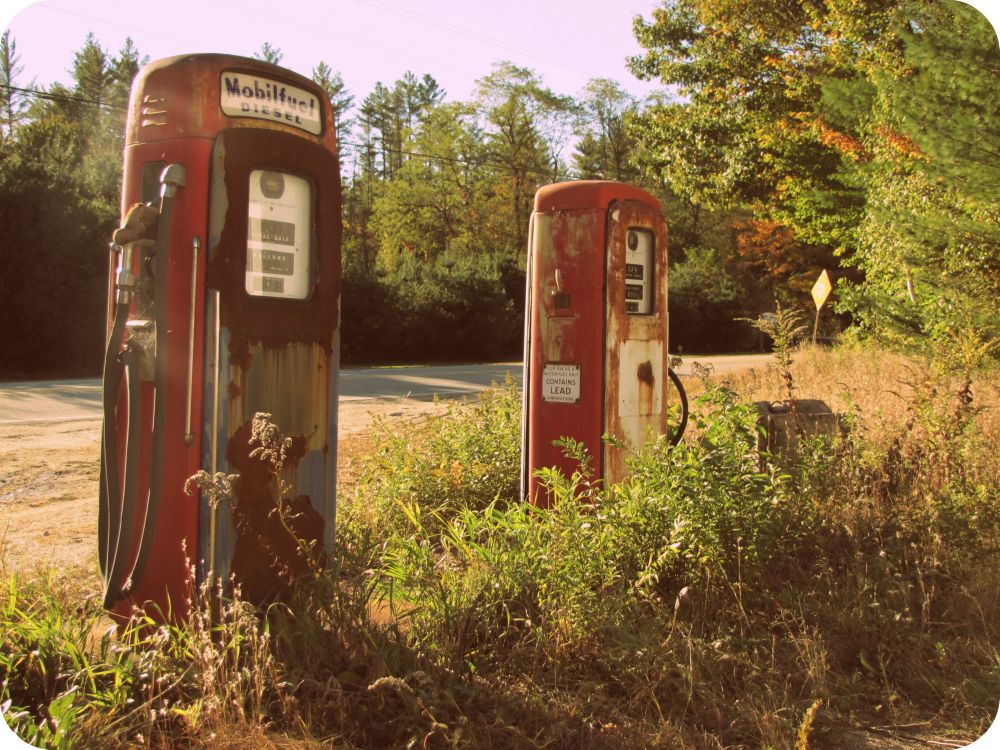 The faded, peeling colors of the old gas pumps were so pretty in the afternoon sunlight.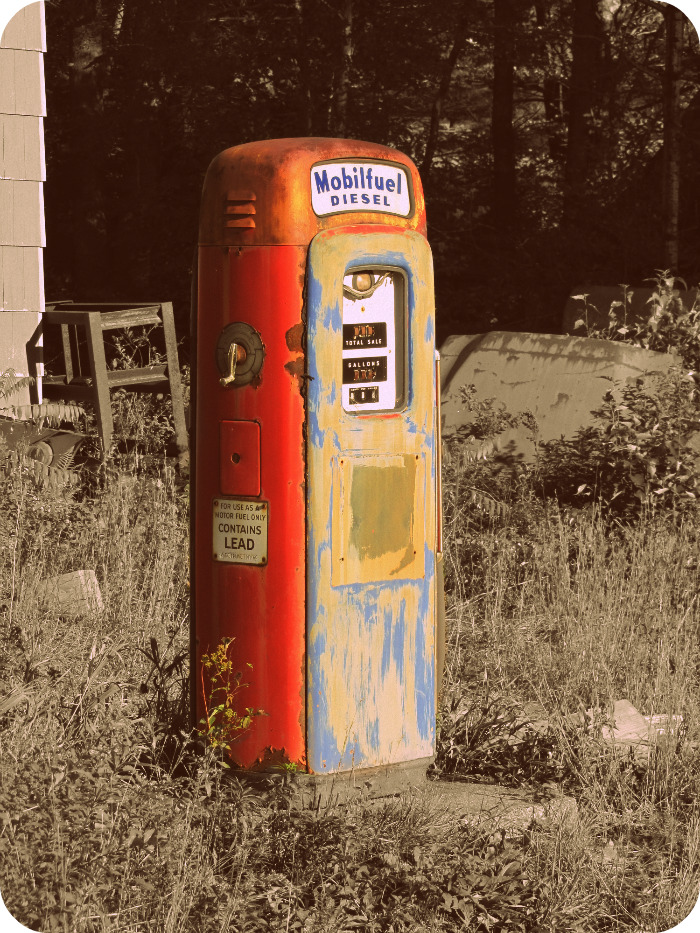 I don't know where, or how, but I'd love to use some of these photos in my home.

When I spied the "contains lead" warning through my camera lens, I started thinking about how long ago these pumps were used, and how.
They sat in front of a sturdy old wooden building.  Why was the building abandoned?  Who used to own it?  Why was this back road, in a seemingly out of the way location, once a convenient place to place a gas station?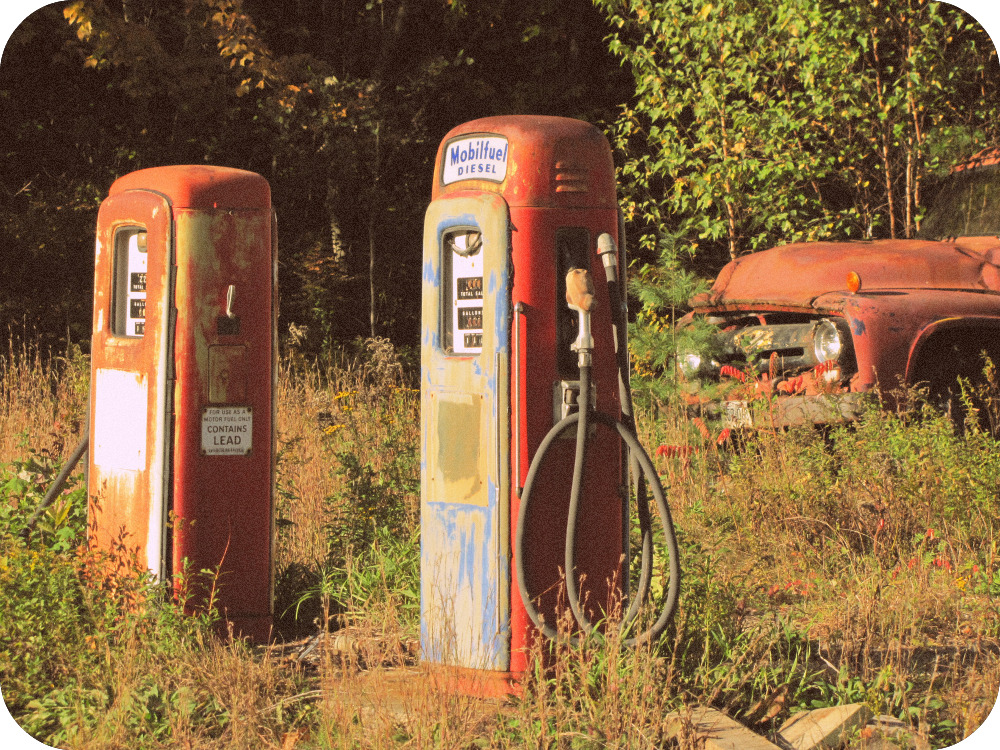 It's the little things, like this, that make me wish I could peek back in time.