Impulse shopping? I thought I'd kicked the habit.   Then I went to Target for the first time in over a month.  When I rolled my cart past those glorious home decor and housewares aisles, I was strong. Until I saw the little chrome caddy that could.
I'd already upgraded my dish soap but putting it in a recycled glass bottle that sat in a little white dish, but I'd been wanting a chrome caddy that could make the space look a bit more coordinated.  I'd held off, though, as the nice ones at Williams-Sonoma were over $30.  Insane.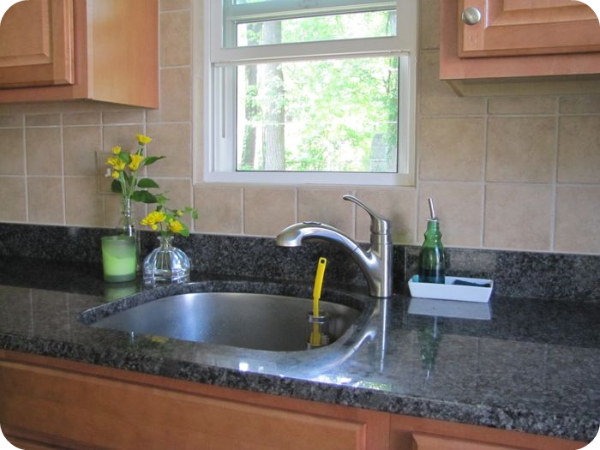 But this Caldrea caddy, filled with hand soap, dish soap, and counter cleaner, was $20.   I weighed my options:  I could stick strong to my guns about not purchasing it because it probably wasn't manufactured in fair labor conditions (most Target items aren't), or I could give in and get it.  I decided to get it because I knew it would provide me much happiness.  Organization solutions always do.
When I brought it home, Ryan then proceeded to mock me for a good 30 minutes when I shared my excitement. I informed him that I would be using it forever, because even if I find out Caldrea's not so great for the planet, when the bottles run out I'll just refill them with my brand of choice.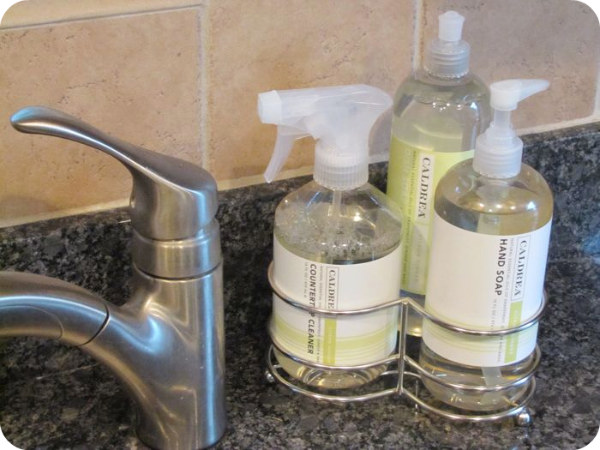 I wasn't content to leave well-enough alone, though.  Why bother having hand soap AND dish soap?  We can just wash our hands with the dish soap, or walk the 20 steps to the bathroom if we really want hand soap, right?
So I removed the hand soap from the caddy, filling the spot with a glass full of flowers: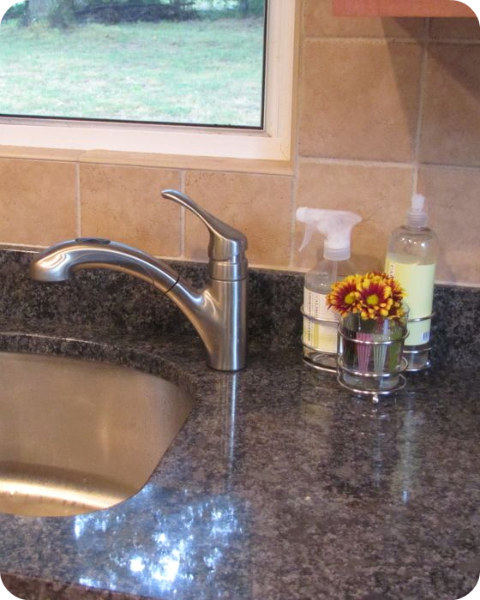 Then I trotted the hand soap and the lotion to the nearby bathroom, so that guests and us alike would be able to use lotion after washing hands.  As a guest at others' homes I always appreciate when there is lotion handy at the bathroom sink.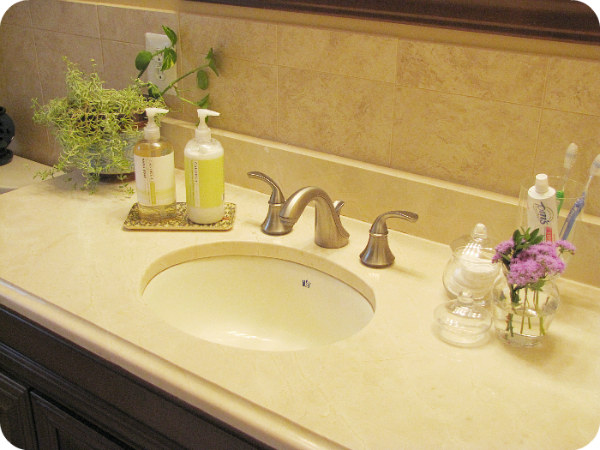 Take a closer look and you'll see that I set them on a little old tray I had in the basement.  Sure, the tray makes it look a bit fancier, but it also protects the counter top from the soap drips.  Our old hand soap bottle we'd been using had started to stain the counter top, or so it seemed.  Have any of you had that problem?  I'm not sure if it's a marble or granite or faux stone surface, but it's pretty sensitive to soap stains.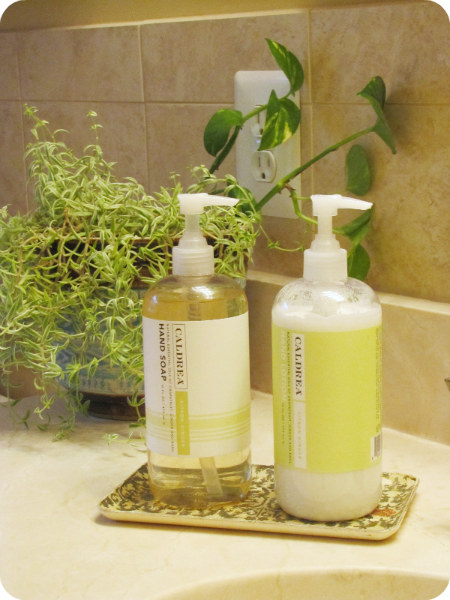 And that's the end of the story of the little chrome caddy that could.  Am I the only one who finds great joy in having things such as dish soap neatly tucked away in caddies by the sink?