Yesterday I shared some photos of the fall decor in our home.  The only item that I actually made this year was a wreath – and it was super easy!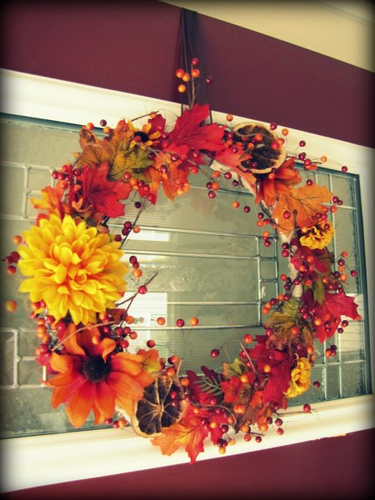 Here's how I did it: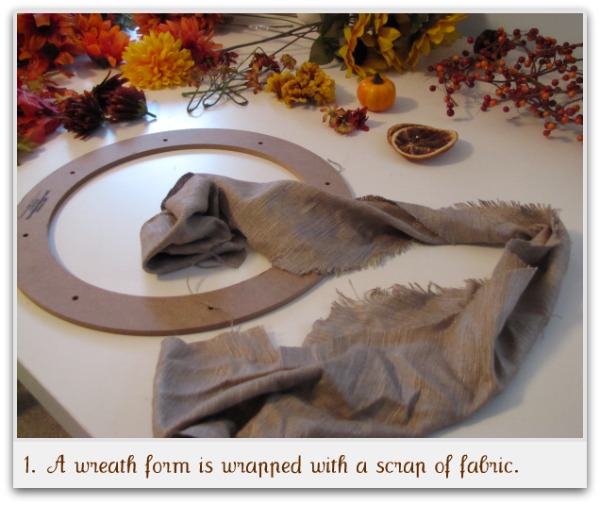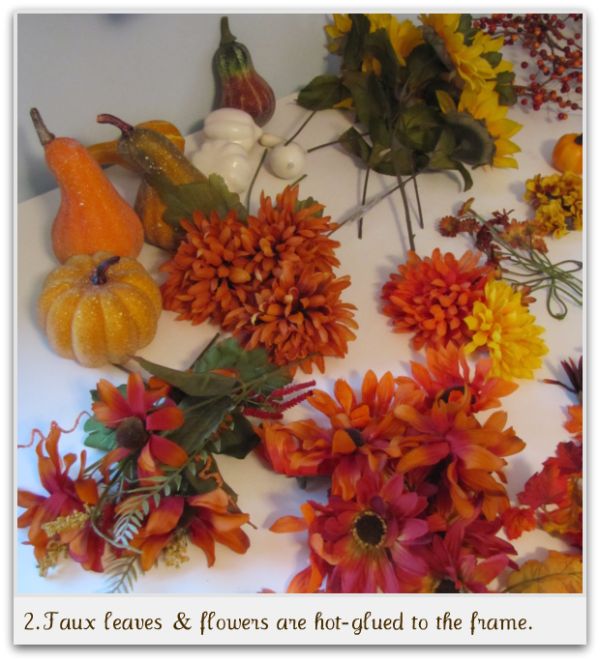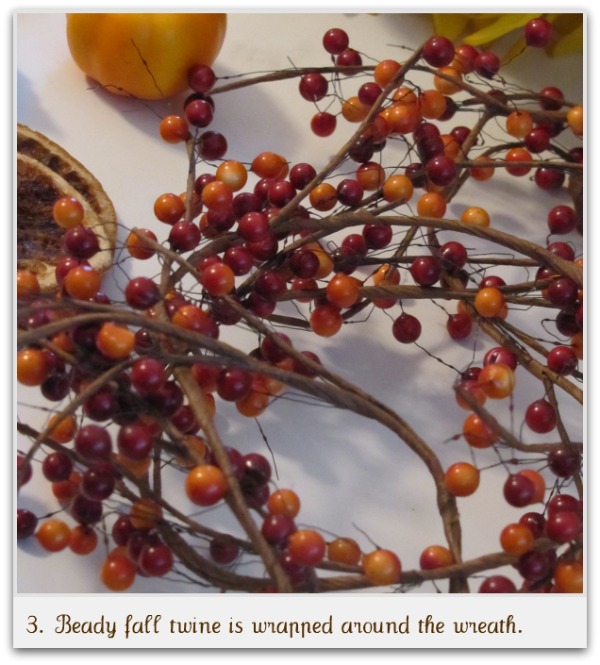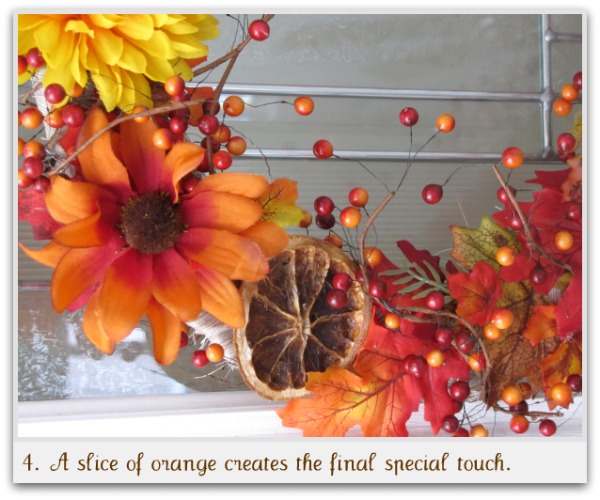 If you've never made a wreath before, you should try!  It's so easy – it doesn't have to be perfect.  In fact, it's better to let it be a little random.  And it's pretty cheap – the wreath form only cost me $2.
Even if you're not into doing much for the holidays, a wreath provides the perfect touch – visible as you welcome friends into your home.