Yesterday, when I shared Part 1 of my Backyard & Patio Makeover, Amanda from Hip House Girl asked:
What program did you use to design that diagram of your back yard?
The answer?  I used Floorplanner, a free online planning tool which is my I-love-to-move-furniture dream come true.  I discovered it shortly before we moved to this new house.  It's awesome!!!  During our walk-through with the landlord, I measured all the 1st floor spaces, and was thus able to plan out the space prior to moving in.
Then, after we moved in and were inspired to design a patio for the backyard, I simply added it to the existing plan: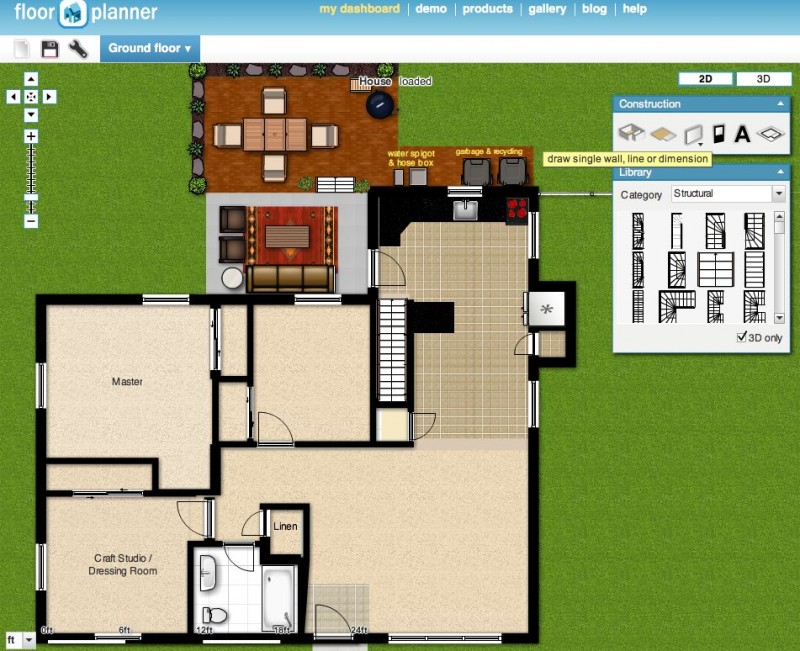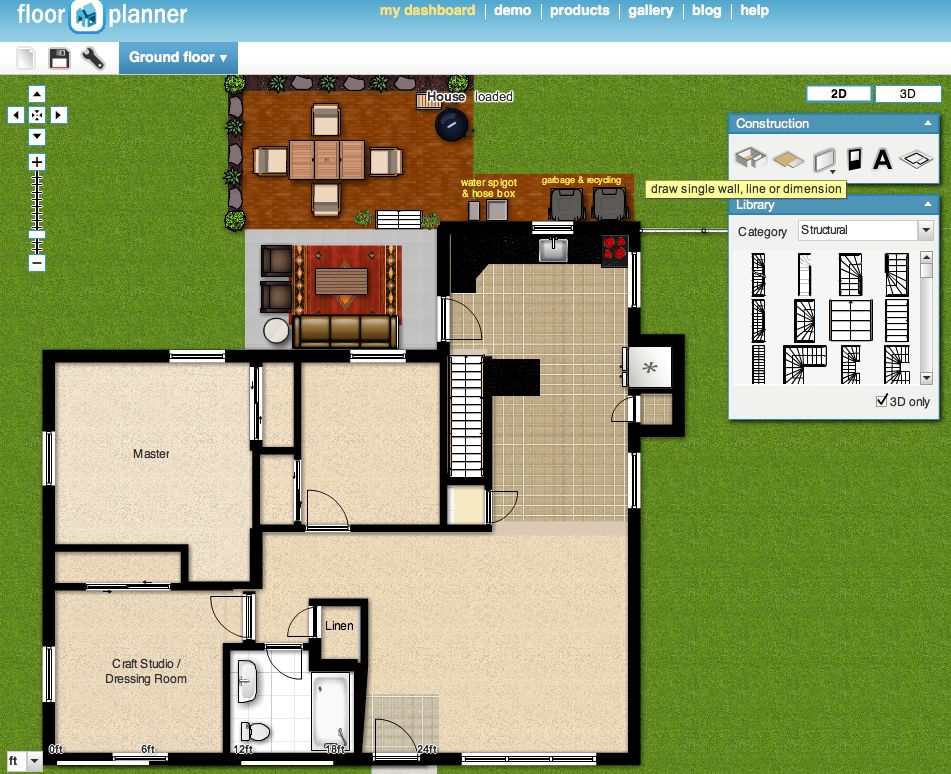 As you can see, I really like to plan ahead for a move.  That's why I also planned out our new kitchen before the move, which only required a bit of text editing in Picasa:
So aside from recommending Floorplanner, here's a little tip for those of you moving to a new space: Before doing the final pre-renting walk-through with the landlord, I sketched each room out in a bare-bones (and not-to-scale) diagram of the 1st floor in PowerPoint, so that all I had to do was measure walls and windows and jot them down on the Powerpoint sketch.  It made the whole measuring process much easier – I'd say it took me and Ryan about 2 minutes per room.
How do you plan?  Or are you more of a move-in-and-wing-it kinda gal (or guy)?
New reader?  Here are some of my other moving tips.