I've been a bit lax in my blogging this week, as my friend and I took a road trip to Massachusetts to help my college roommate move across the state.  We knew we'd be helping her pack, unpack, and fix up her new home – a shared apartment in the first floor of an old farmhouse.  What we didn't know is just how much work it would take, and what surprises it had in store.  We had plenty of adventures in rental remedy-ing, including the following:
Using up an entire container of spackling just to fix the walls in two small rooms: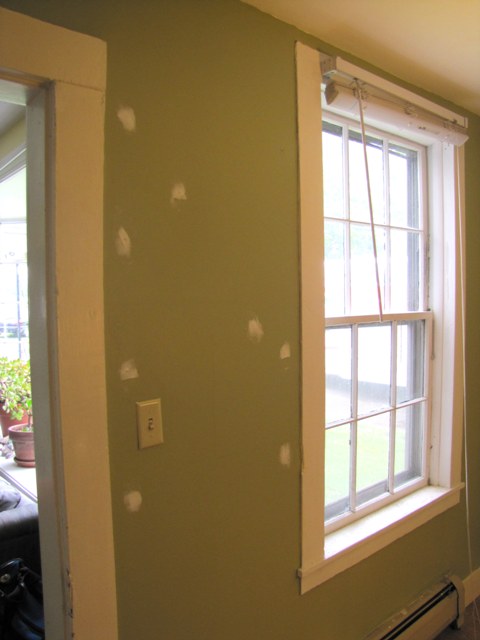 Repainting this room that had previously been marred by the unfortunate choice of white walls and red molding: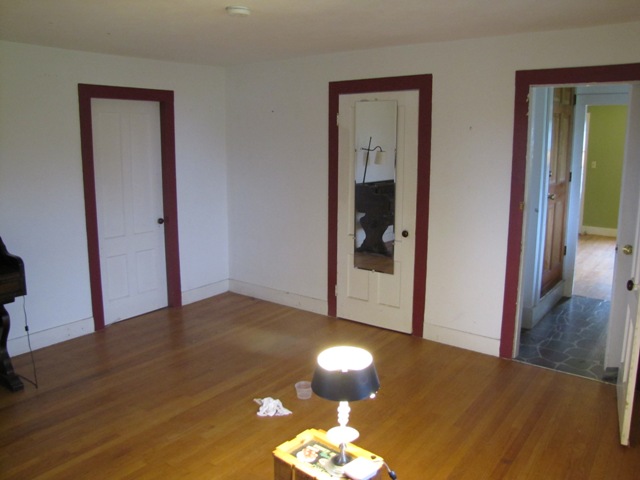 Cleaning up and fixing a vintage light fixture, and removing thousands of dead bugs from it in the process: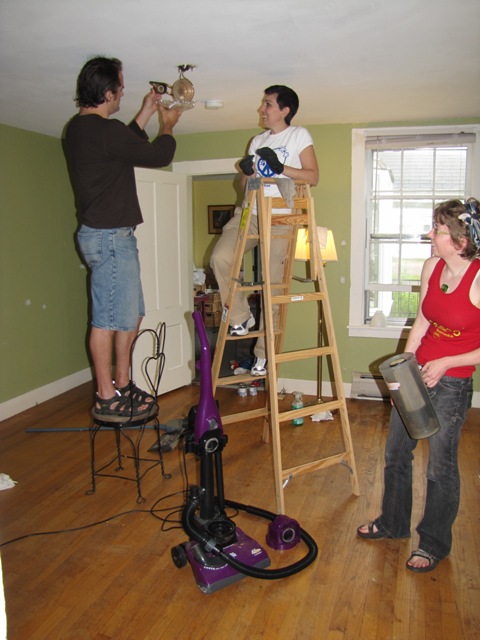 Removing dead plants from a previously boys-only bathroom (while dressed in our Sunday best, no less):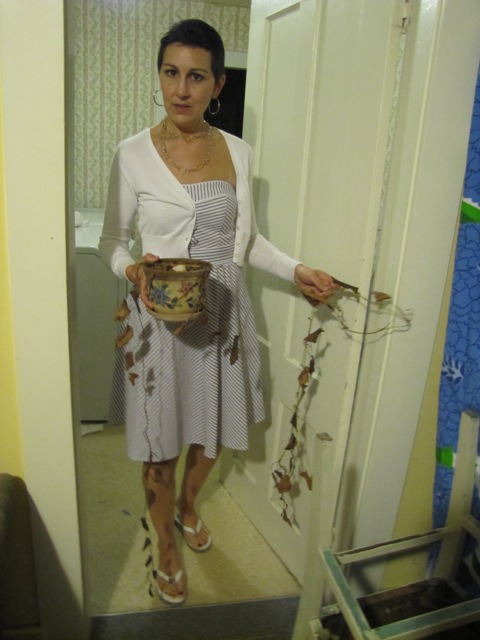 . . .  scrubbing 3+ years worth of mold and mildew from aforementioned boys-only bathroom – something too horrifying to show a photo of . . . doing the same for the kitchen – again, will not subject you to a photo . . .
Convincing my dear friend Melissa that function and use-what-you-have decorating should be accompanied by form – and that the combination of this maroon velvet sitting chair, the wooden table, and the blue and white painted chairs does not an attractive dining area make:
But most importantly, helping a good friend and sharing plenty of laughter, good food, and great coffee in the process.
Whew!  I'm exhausted just remember how much we did.  I'm home now, and after being out of town for almost ever weekend since my move, I'm thrilled to be home this weekend (and the next) to work on some projects of my own.