It's time for the final stop in the tour of our new rental home:  the back yard and porch.  It's a great space just oozing with potential; potential that right now is just not being realized. . . yet.
One of our must-haves for our new home was a yard, and this one is just perfect.  It's a good size for a neighborhood within walking distance of Vienna's downtown area, and the abundance of mature trees makes me very, very happy.  The two large storage sheds are just a total bonus.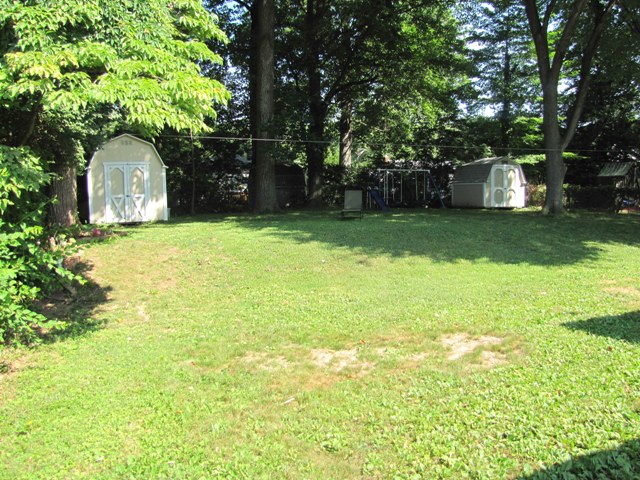 And here we have the back porch, as seen the yard.   It needs some serious decorating work.  We're having trouble growing grass in the part of the yard closest to the porch – but it's come a long way from the bare mud puddle it was when we moved in.   We've gotten permission from our landlord to install a brick or stone patio in front of the porch, because the area doesn't drain well after rain.  As an added bonus, I think it will really pull the whole space together more.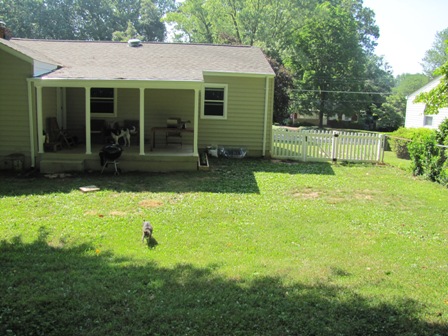 This doesn't look too cohesive, does it?   I've got my great Acacia Wood patio furniture from Ikea, but I'd like to make the space rock much more with a rug, some lighting, and a better furniture layout.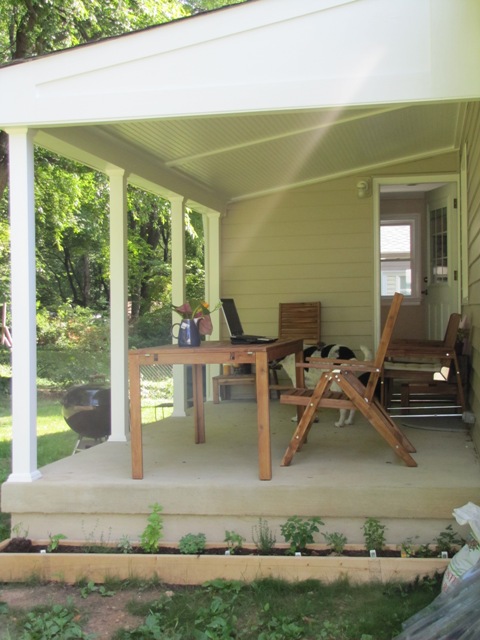 Have I mentioned that Ryan and I both love thunderstorms?  During the storms we like to sit right here and enjoy them.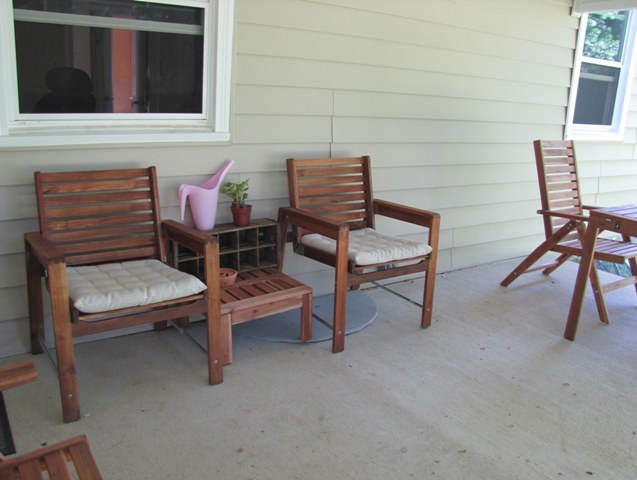 Regardless of the state of the decor, I do enjoy working and relaxing on the porch.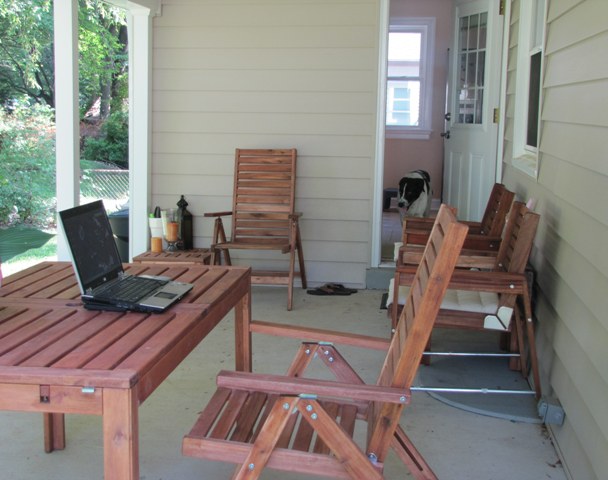 I plan to transform it into a beautiful and uber-functional outdoor lounge, like the many outdoor spaces I've loved in Miami.  And that's exactly what's next on my list, as soon as the bedroom makeover is complete – so stay tuned!