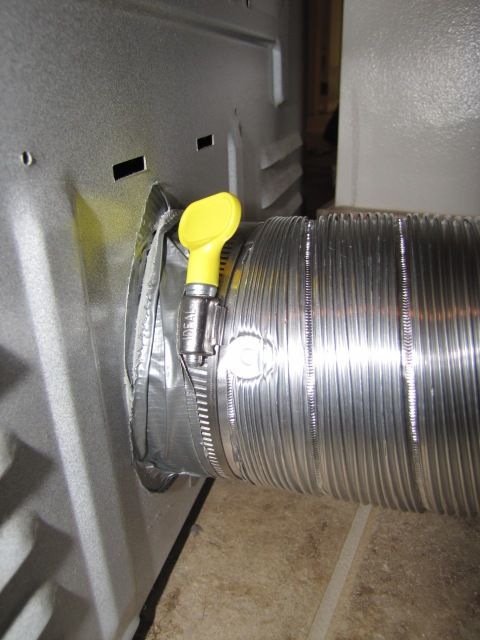 Have you ever had to repair or replace the vent hose on the back of a clothes dryer?  We learned how this week, and though boring, it's actually quite useful – and easy.
After noticing an increasingly moldy smell in our otherwise squeaky-clean new basement, we did a little investigating and discovered that the exhaust hose connecting to the dryer vent was torn wide open.  As I enthusiastically did load after load of laundry (one big perk of the condo-to-house move), the dryer was apparently blowing all its moist air straight under the washer and dryer.  The result?  A floor carpeted with a thick layer of mold and mildew.
After we finished gasping in horror we pulled the appliances out and bleached the heck out of the floor.  I love our planet, but believe a mold/mildew situation is one that calls for hardcore cleaning chemicals.  We also had to scrape and clean the bottom of the wall, where the influx of moisture had caused the paint to bubble and let mildew in.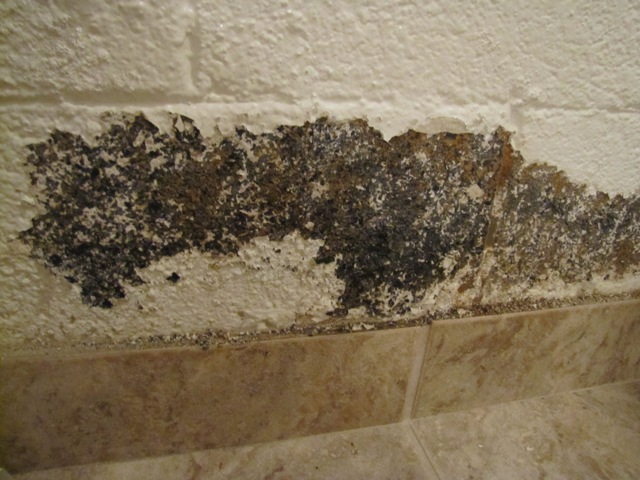 Once the area had dried, and the fumes evaporated, it was time to tackle the vent repair.  See how mangled it was?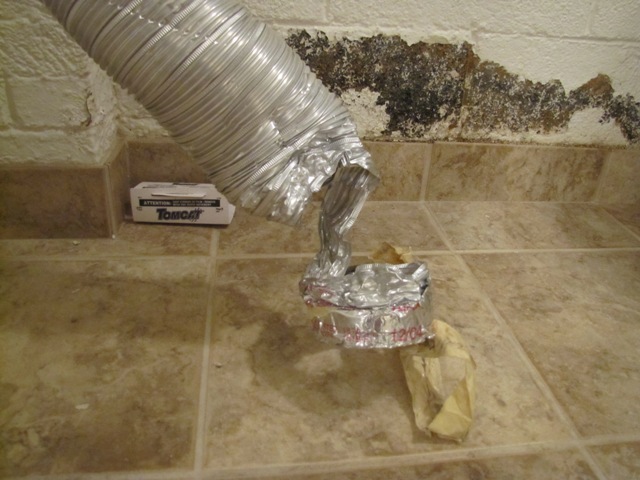 Armed with a $10, 4-inch expandable dryer vent duct and two duct clamps from Home Depot, we set about learning to install a vent.
We had to remove the mangled section of the existing duct, then add length before  attaching it securely to the dryer.  Ryan cut off the torn section of the vent so that we'd have an even end to work with.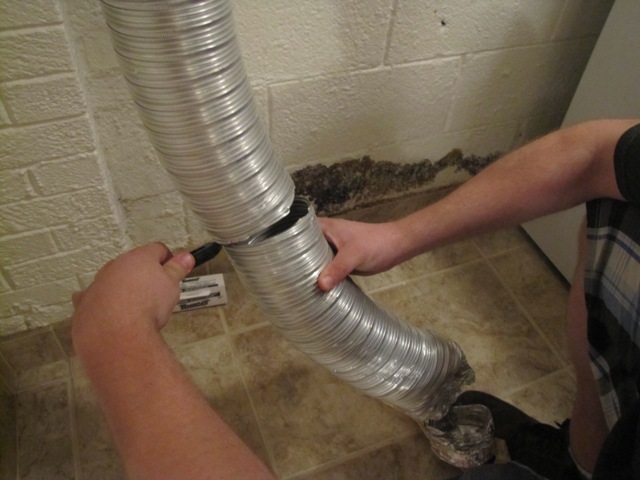 The end of the new duct was tapered, so it slid right inside the edge of the existing duct.  We then sealed the joint with duct tape and I giggled at how fun it was to finally use the tape for its intended purpose.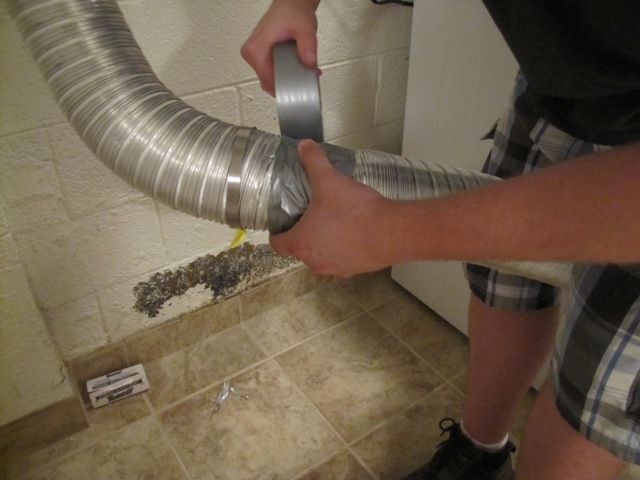 We then secured it with a duct clamp for good measure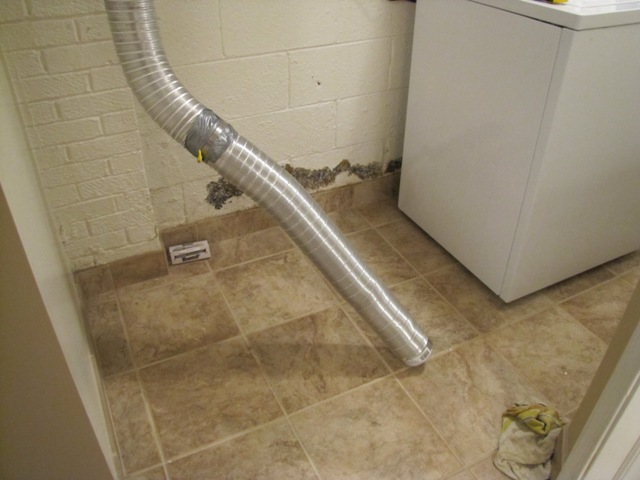 We used the same steps to attach the brand new end of the duct to the clothes dryer.  It's really that easy! (Just make sure you slip the clamp over the duct before you attach it to the machine.)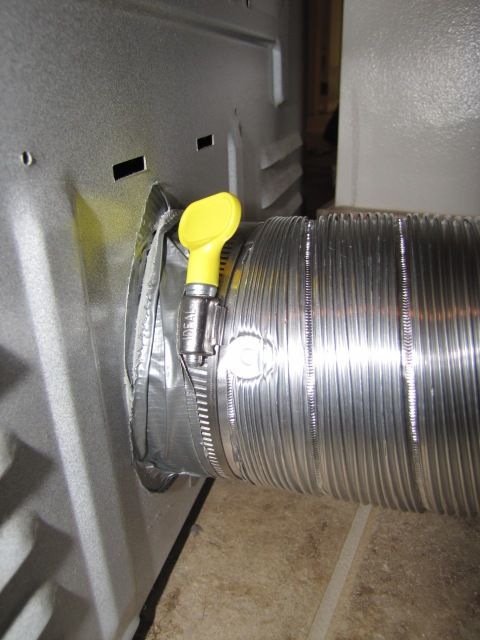 I've done several loads of laundry since then, and the dryer vent seems to be functioning perfectly. We'll be keeping an eye on it for a few weeks to be sure.  And we'll be buying a dehumidifier too, just to play it safe.  We certainly don't want to have any more mold problems in our basement, or anywhere else for that matter.