A brief update on our master bedroom makeover project:
This weekend Ryan and I built the frames of the two nightstands, based on the plans from the fabulous Ana at Knock-Off Wood.  We still need to attach the  feet and install the shelves, but after my deep thinking on Saturday I chose to not worry, because we'll get them finished during this week.
That being said, we basically built two boxes this weekend.  Yes, ladies and gentlemen, we were able to put four boards together and make a rectangle.  Twice.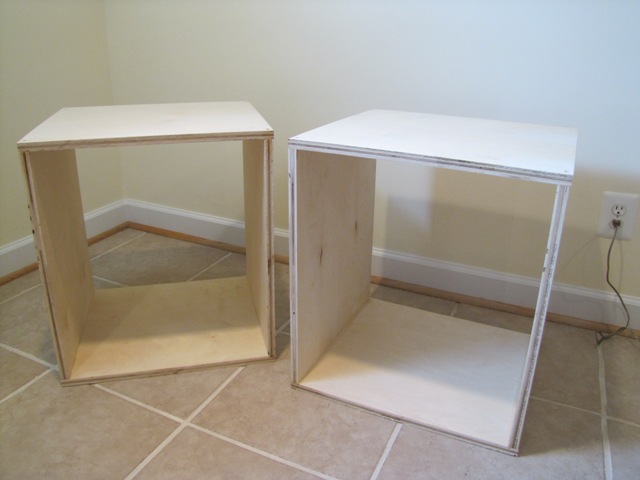 We were even able to countersink most of the screws, so that we can get a seamless finish, and we only broke one drill bit (hence the smaller hole in the photo below).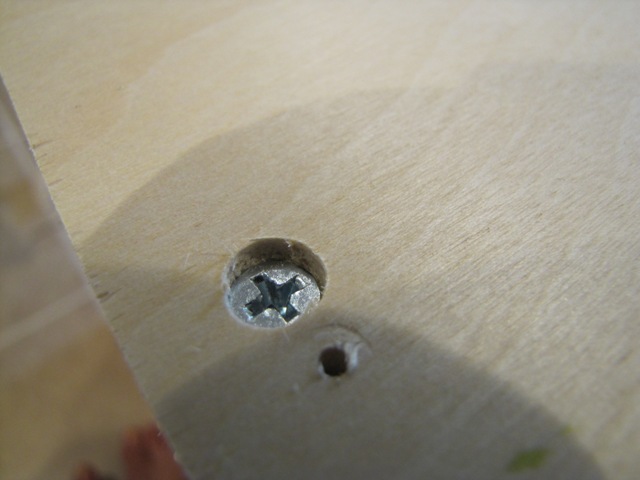 The drilling was a total breeze thanks to the fabulous new DeWalt drill that Ryan got.  I. Love. It.   The powerful new drill has totally left my cheap old $30 Ryobi drill in the dust.  It makes me want to build, build, build!  Now I just need a table saw. . .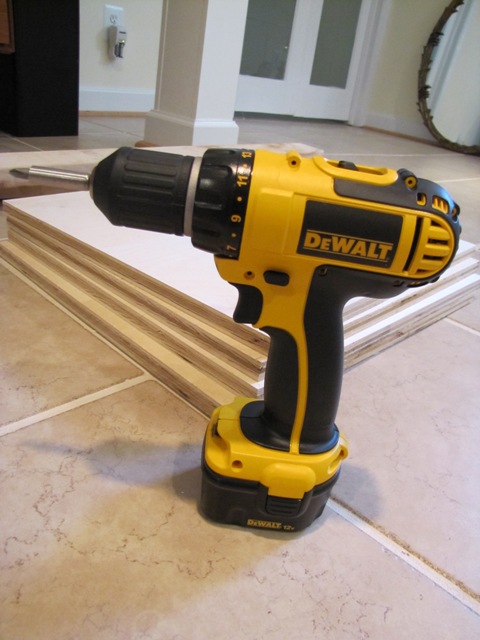 Hopefully we can get to Home Depot tonight and be more successful than we were on our trip late Sunday night.  We needed one tool to proceed on the nightstand project, and we put it in the cart. . . and somehow left without purchasing it.  But as a wise man pointed out – no project, no matter how small, can be accomplished with only one trip to Home Depot.