I couldn't stand to have the clashing duvet cover in my bedroom any longer, so on the way back from Crysty's wedding we stopped at Ikea for a budget-friendly duvet update.  We needed to transform our bed from this: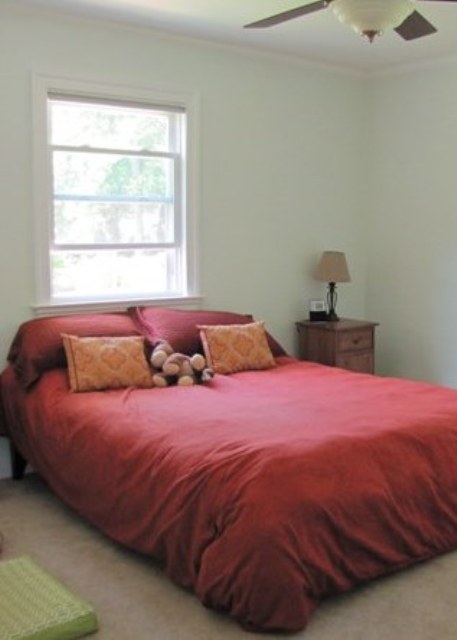 to this: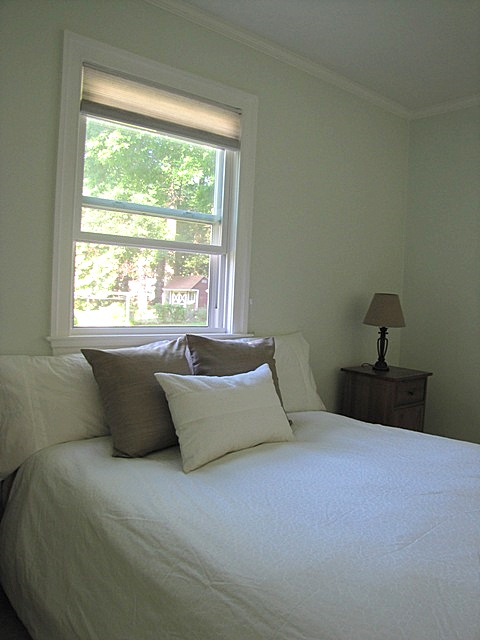 Ok, so it's not that exciting.  Keep in mind it's just the beginning of the bedroom transformation.
While a white duvet cover made for easy color matching, I was worried it'd be boring.  But this one is just perfect:  the irregular white-on-white pattern reminded me of the way sunlight glistens on pool water.  Even better?  The king-size cover was on clearance for only $29, including two pillow shams.  When we arrived home I simply turned it inside out and hemmed each side so that it would be the right size for our queen bed.  And when we upgrade to a king size later this year, all I have to do is cut out the seams for an instant King-size upgrade.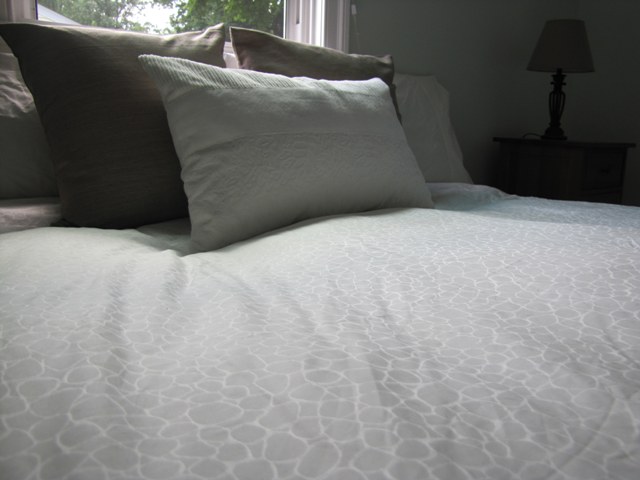 I love how fresh and clean the white duvet looks against the pale seafoam walls.  We picked up a few textured pillows to keep things interesting, and I think the weathered gray/tan pillows are perfect for a muted beach theme.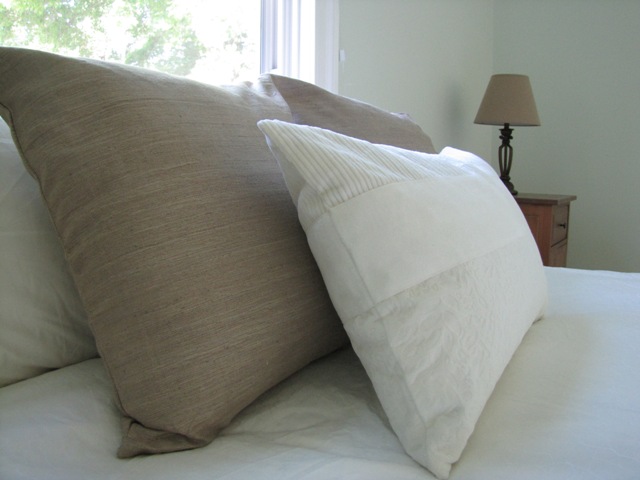 Next up:  building some low-profile nightstands, installing some wall sconces,  finding the perfect beachy art for the walls, sewing some coordinating dog beds, and doing some creative and beachy window-dressing.  I'm gonna try and stay focused and complete this room before moving on to the others. . . so stay tuned!